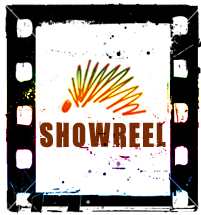 2023 Showreel
If you would like to commission film directing work from A.D. Cooper, please use the Contact page of this website or contact her director's agent Ian Taylor at Red Door Vision ian@reddoorvision.co.uk
Information about her work as a writer and scriptwriter can be found on the Freelance page of this website including the contact details of her literary agent.

https://www.reddoorvision.co.uk/writers-film-makers/a-d-cooper-director/
2023: This is the new showreel for Hurcheon's film maker A D Cooper. It includes excerpts from several of the Hurcheon Films as well as associate projects made with schmick.tv, #makeitblue and Film Expo South.
This showreel was edited by John Hoare, with the sequence in the car edited by Jim Page ("Odds"). John Wood created the sound mix lacing the many audio sequences together.
Music by Henry Bird, Dale Bird and and Matt Black.
Cinematography by Derk Russell, Candida Richardson, Alain Philippe Cross, David Cawley and John Hoare.
You can find the films themselves elsewhere in this website by clicking on the thumbnails. The exception is "Playing Away" which is kept behind a password to maintain its qualification for film festivals. Please contact us for a secure link if you would like to see it.