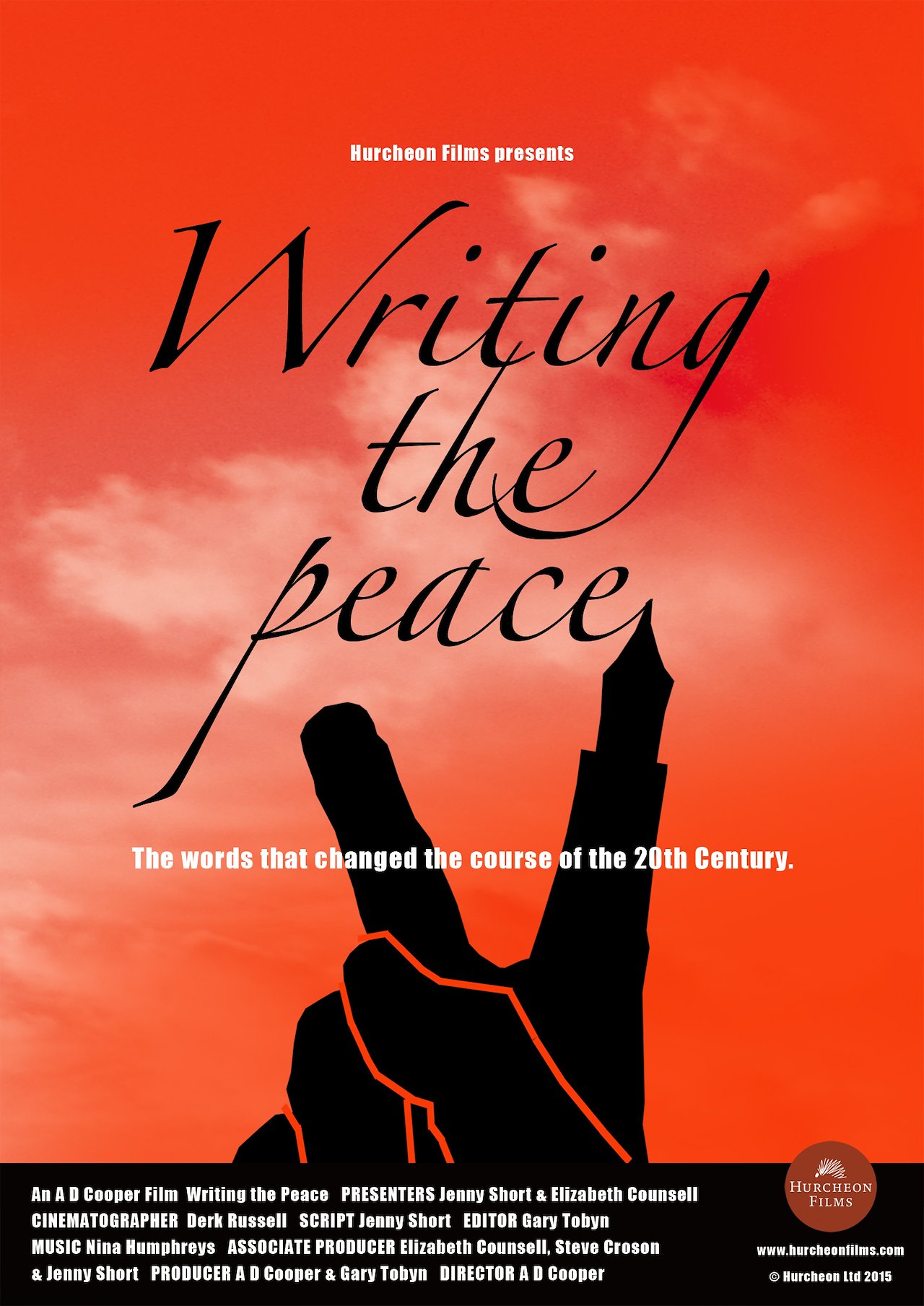 The poster designed by John Mundy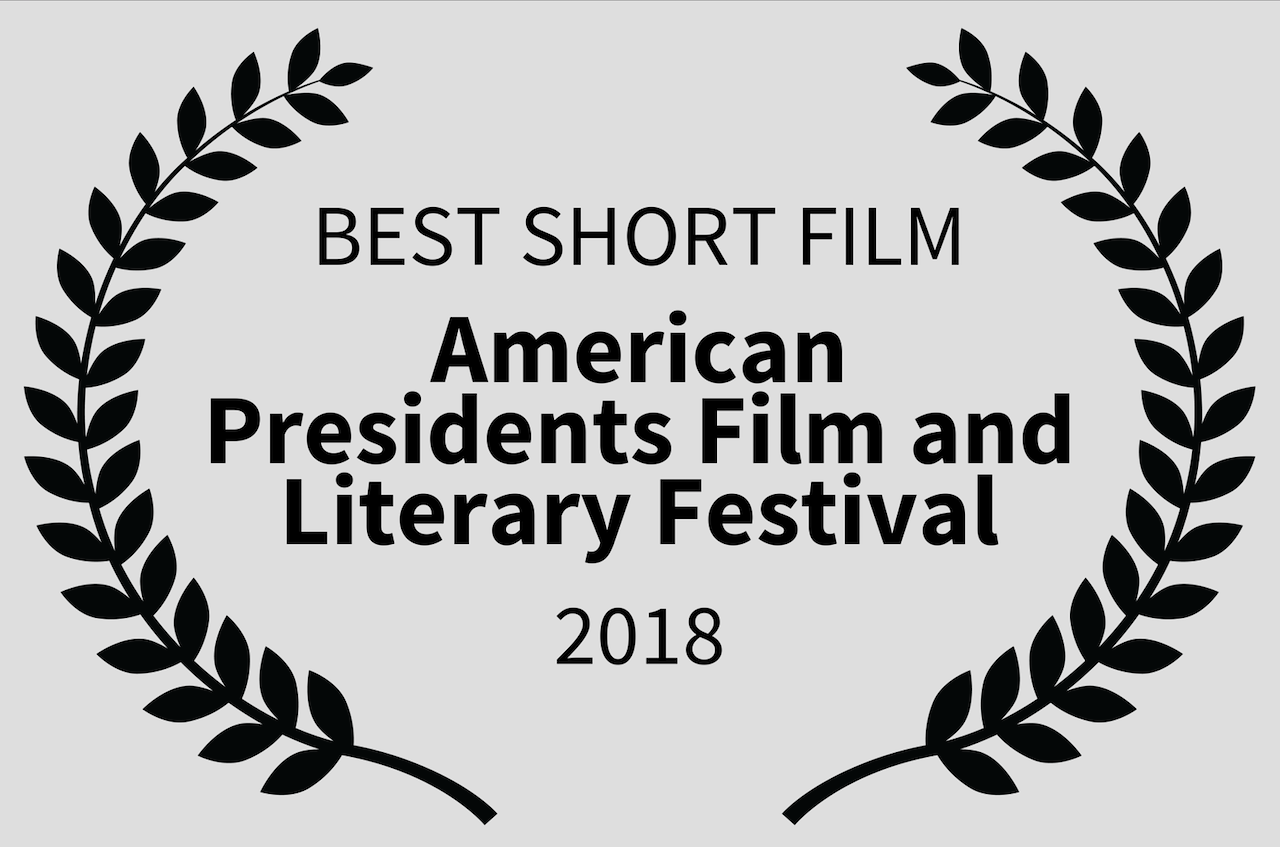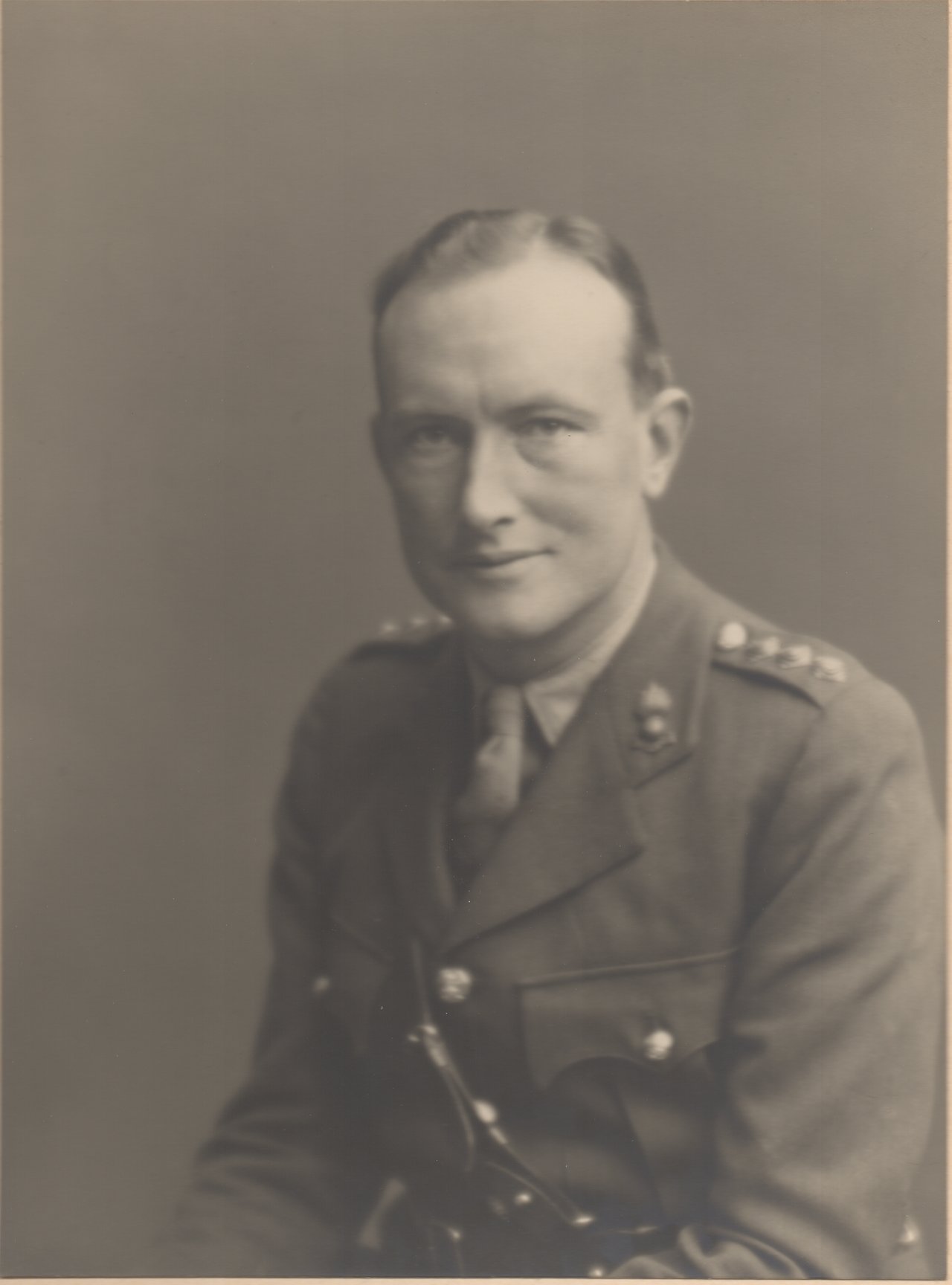 John Counsell in his army uniform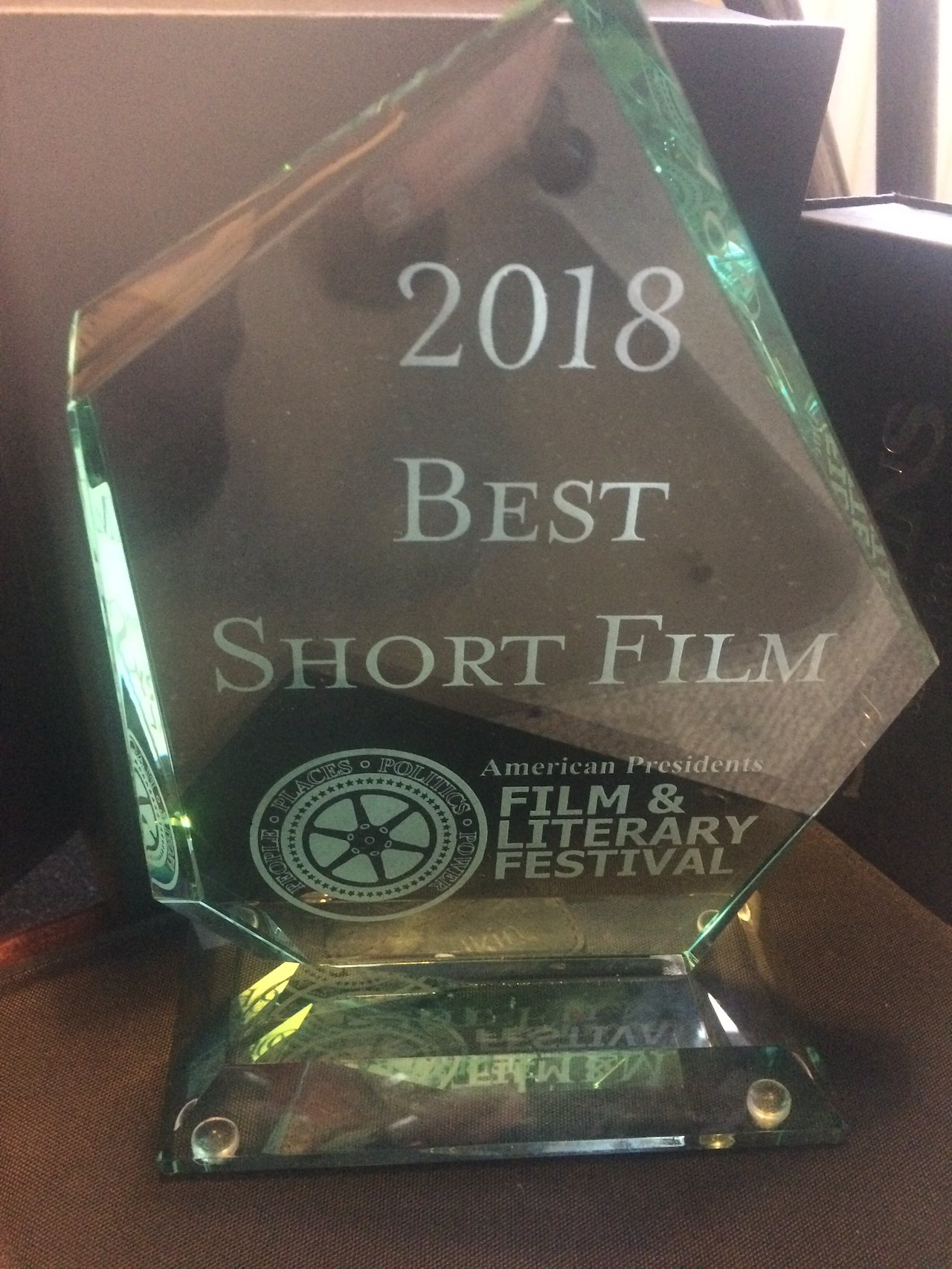 The crystal award which was accompanied by a cheque for $250.
The Trailer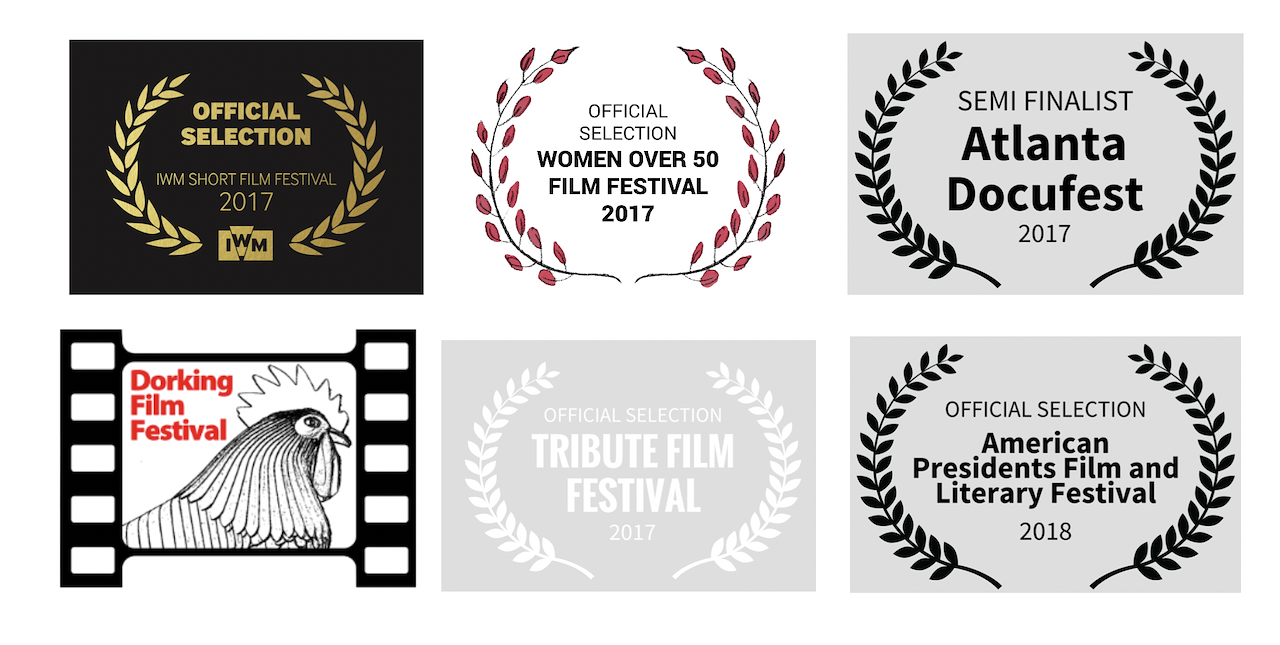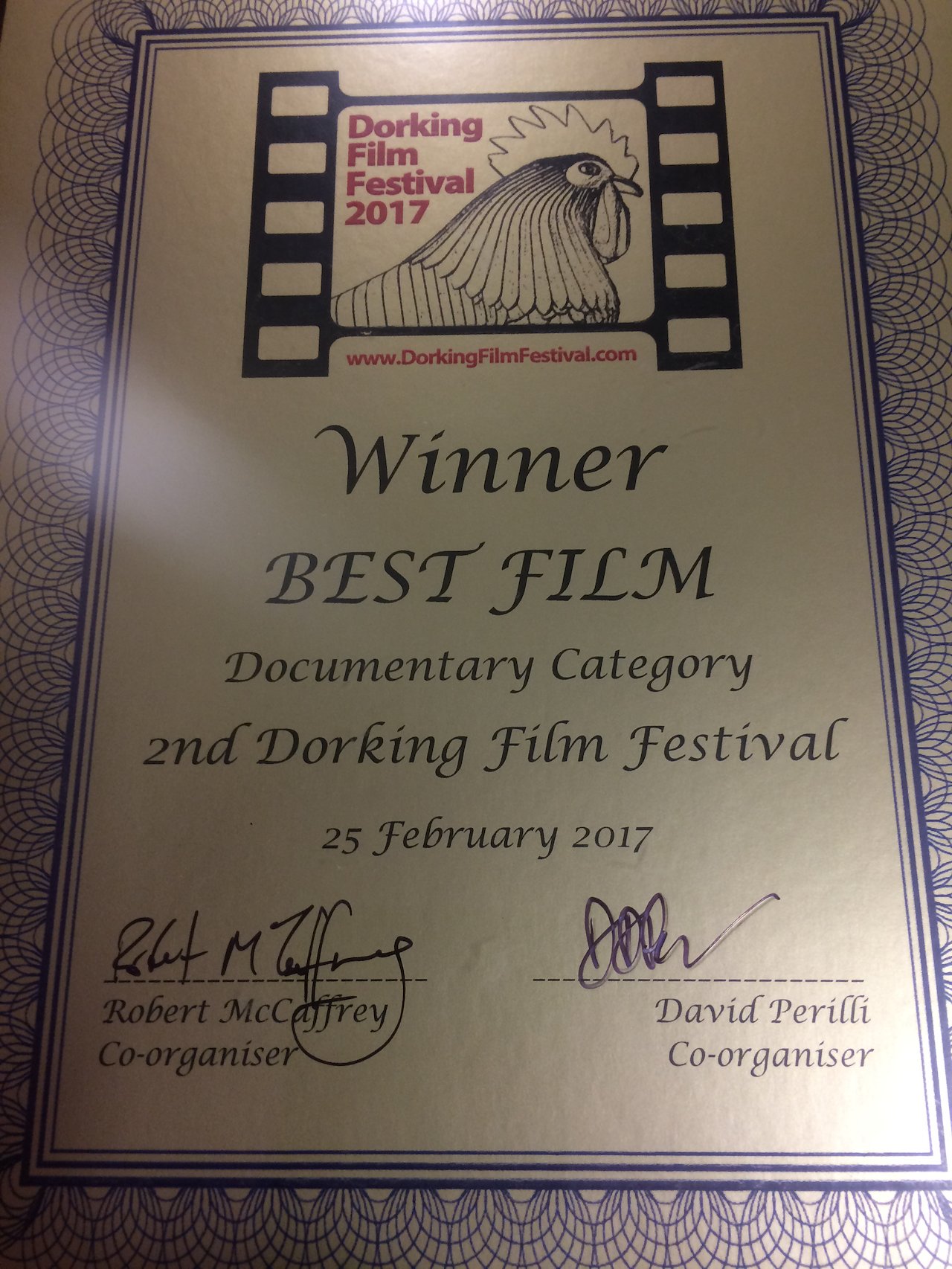 Premiered in the UK on 25 February and won the Documentary category.
"Writing the peace"
Synopsis:
On 8 May 1945, a document was signed that ended World War 2 in Europe. But who wrote the words that changed the course of 20th Century history? It was an actor turned soldier called John Counsell. This is the story of an unlikely hero who happened to be in the right place at the right time.
IMDB: http://www.imdb.com/title/tt5462004/?ref_=nm_flmg_dr_1
Length: 10.37m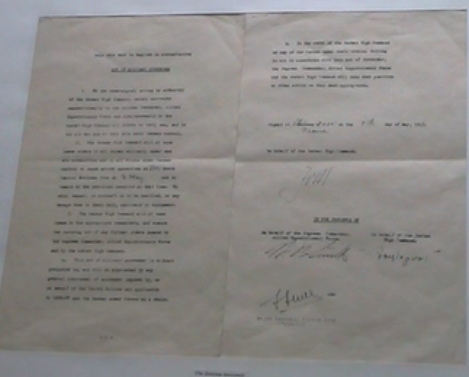 A facsimile of the actual document.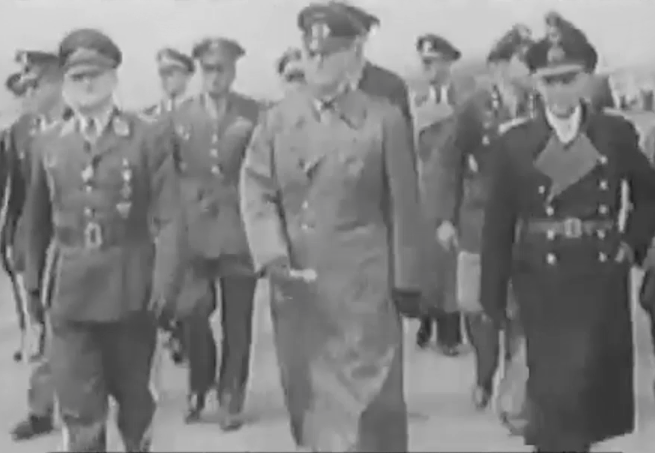 The German high command arrive to sign the document of military surrender including the cadaverous-looking Admiral Von Friedeberg (far right)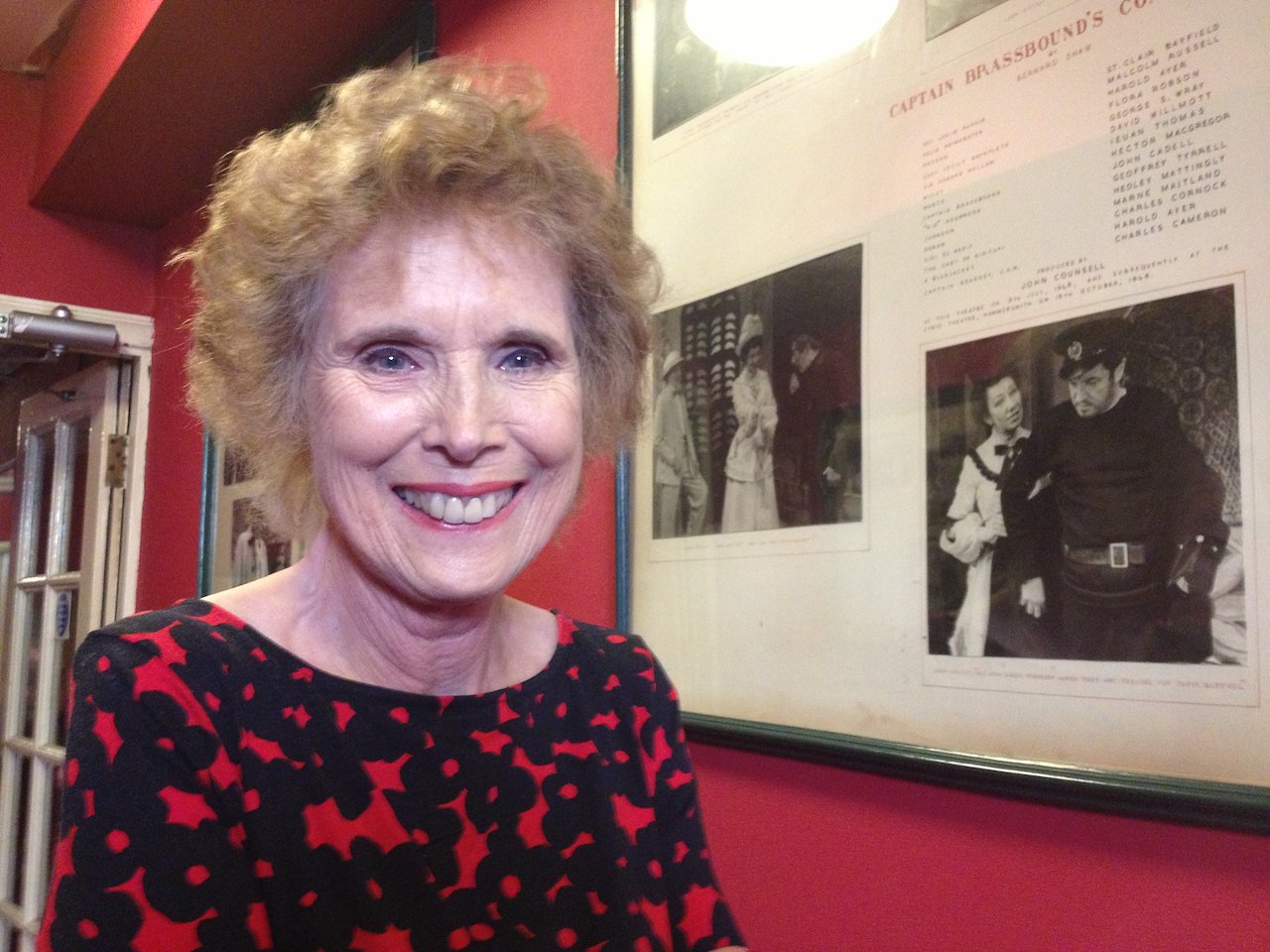 Writer, presenter and associate producer Jenny Short, one of John Counsell's twin daughters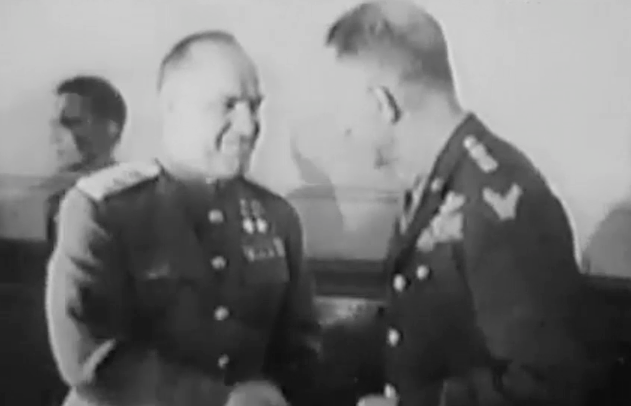 Russian General Sukov congratulates American General Spatz on 8 May 1945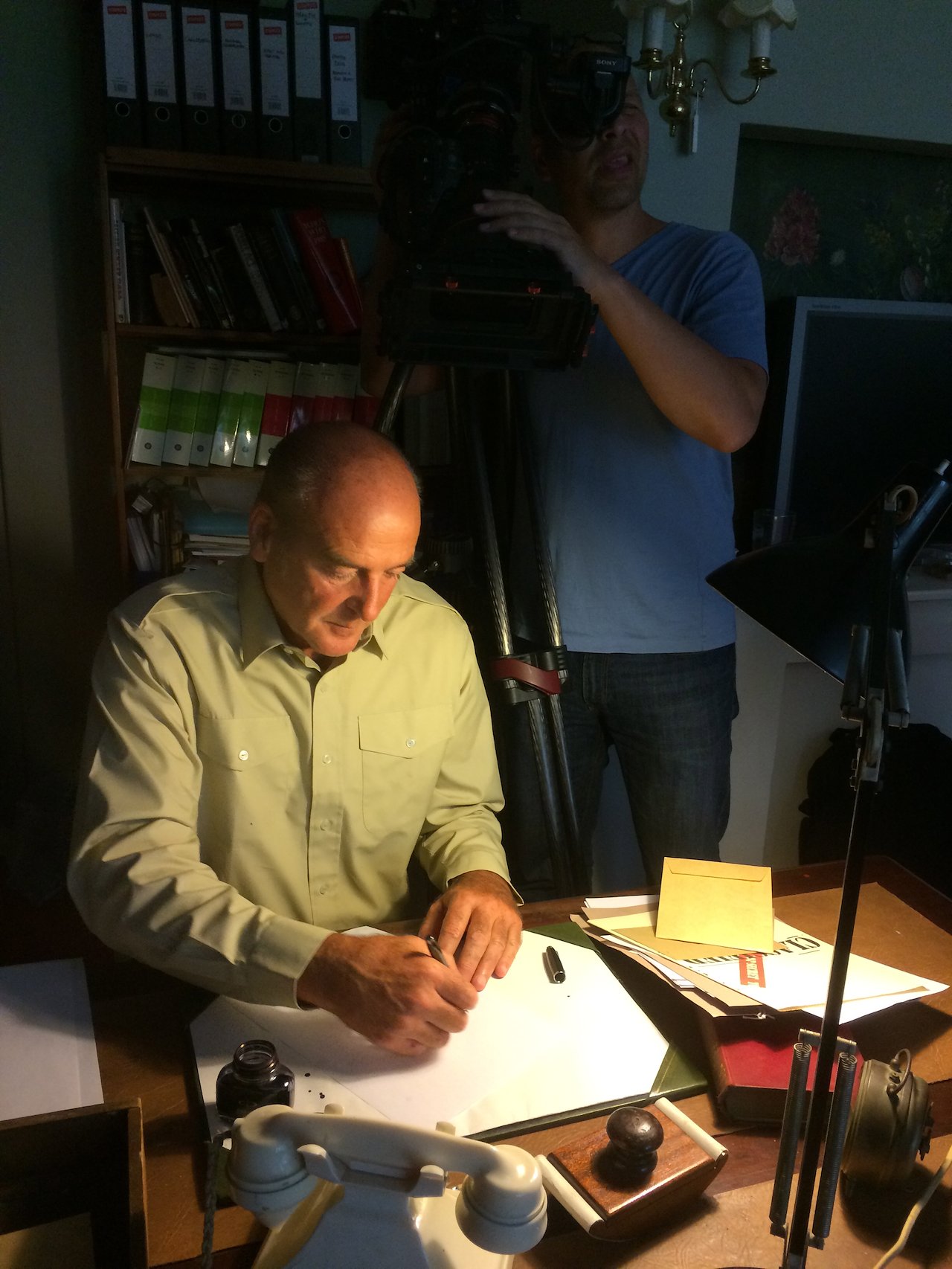 Associate Producer Steve Croson re-enacts part of the story with cinematographer Derk Russell behind the camera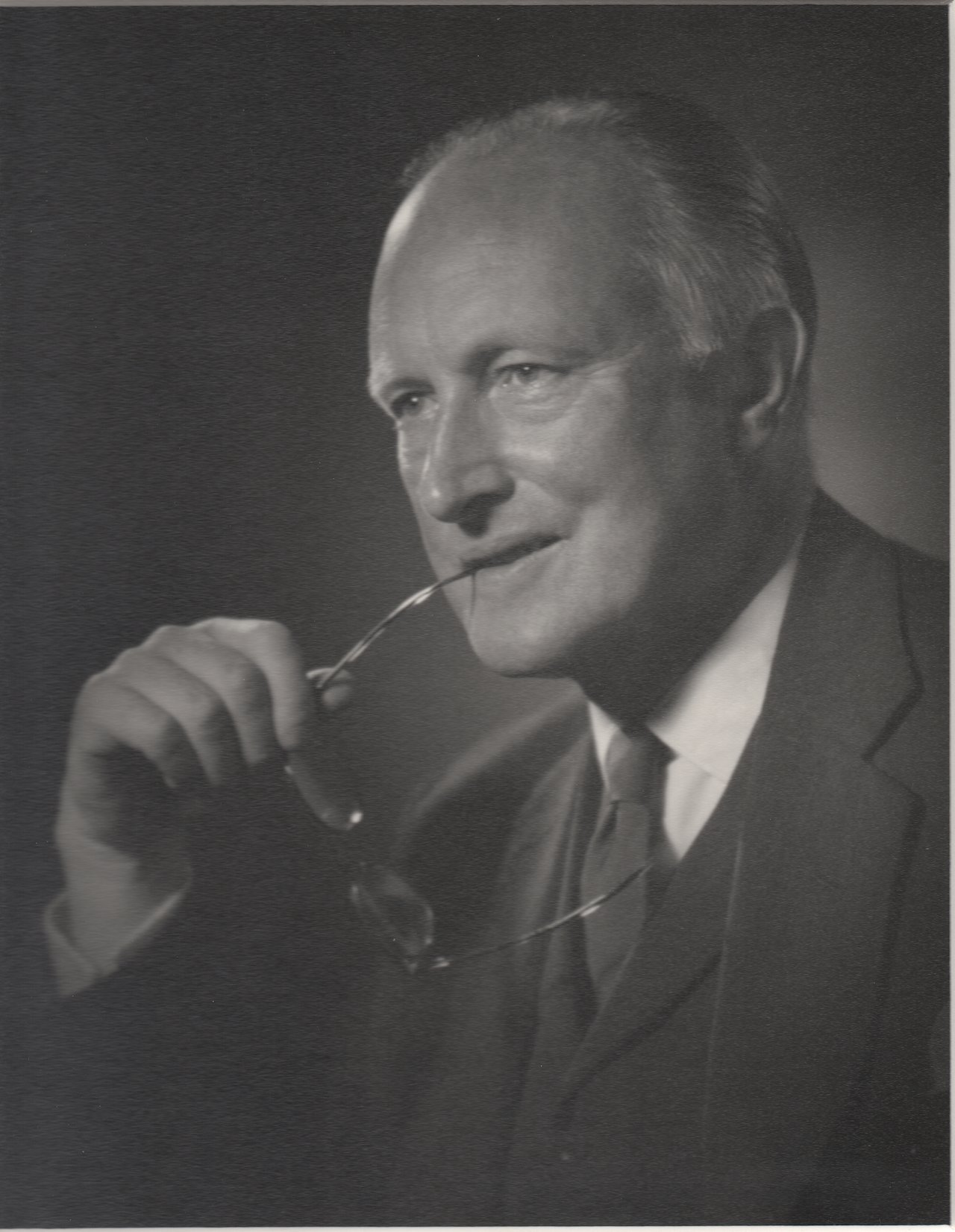 John Counsell as actor manager at the Theatre Royal in Windsor post war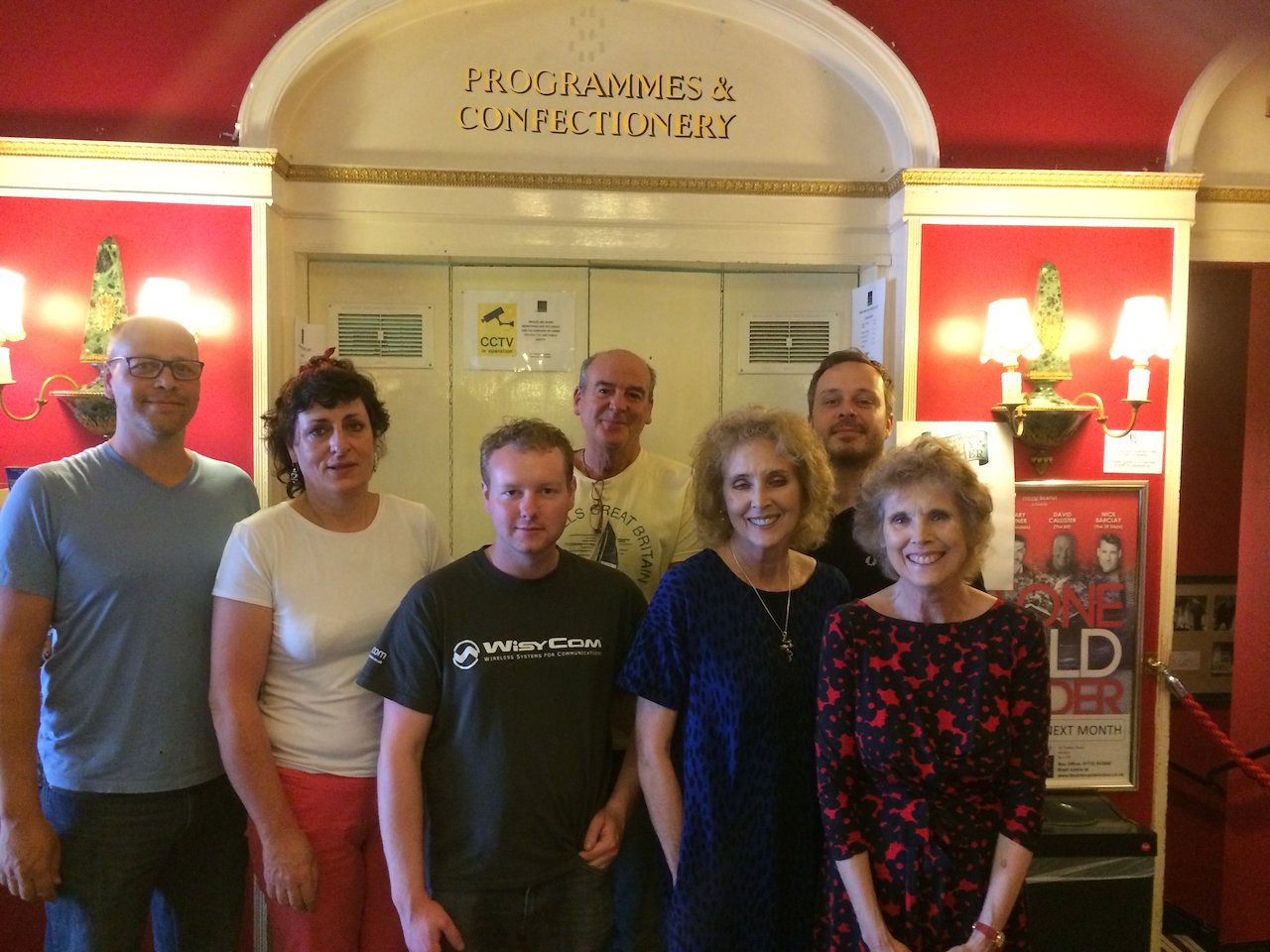 The cast and some of the crew on location at the Theatre Royal in Windsor, England.
Writer: Jenny Short
Presenter: Jenny Short & Elizabeth Counsell
Producer & Director: A D Cooper
Editor & Producer: Gary Tobyn
CInematographer: Derk Russell
Sound Recordist: Mark Andrews
Voices: Rupert Baker
Associate Producer: Jenny Short, Elizabeth Counsell, Steve Croson
ADR & Sound MIx; Alex Mayland
Composer: Nina Humphreys
Facebook Page: https://www.facebook.com/writingthepeace/
This film was made to mark the 70th Anniversary of V.E. Day in 2015, but it proved topical again in 2020 for the 75th Anniversary. BBC TV News interviewed the Counsell sisters featured in the short documentary, and used our production for research and reference. As a result, they used a short excerpt from "Writing the Peace" as part of news item on 4 May 2020. You can watch that version here: https://www.youtube.com/watch?v=mOcZWUEFejc&feature=youtu.be