This short play was been selected for the One Act Play Festival at the Stockwell Playhouse in south London, with a single performance on 17 June as the last of three plays the first night of the festival. The play received an immediate and positive adjudication from Paul Vale at "The Stage" whose written review is below.
The script was previously long-listed for the British Theatre Challenge.
Thanks to Freckle Productions, Evy Barry, Mandy Steele, and MSFT Management for their help and wisdom in getting this project on its legs.
A film of the dress rehearsal is available on Vimeo. Please contact us for a private link and password.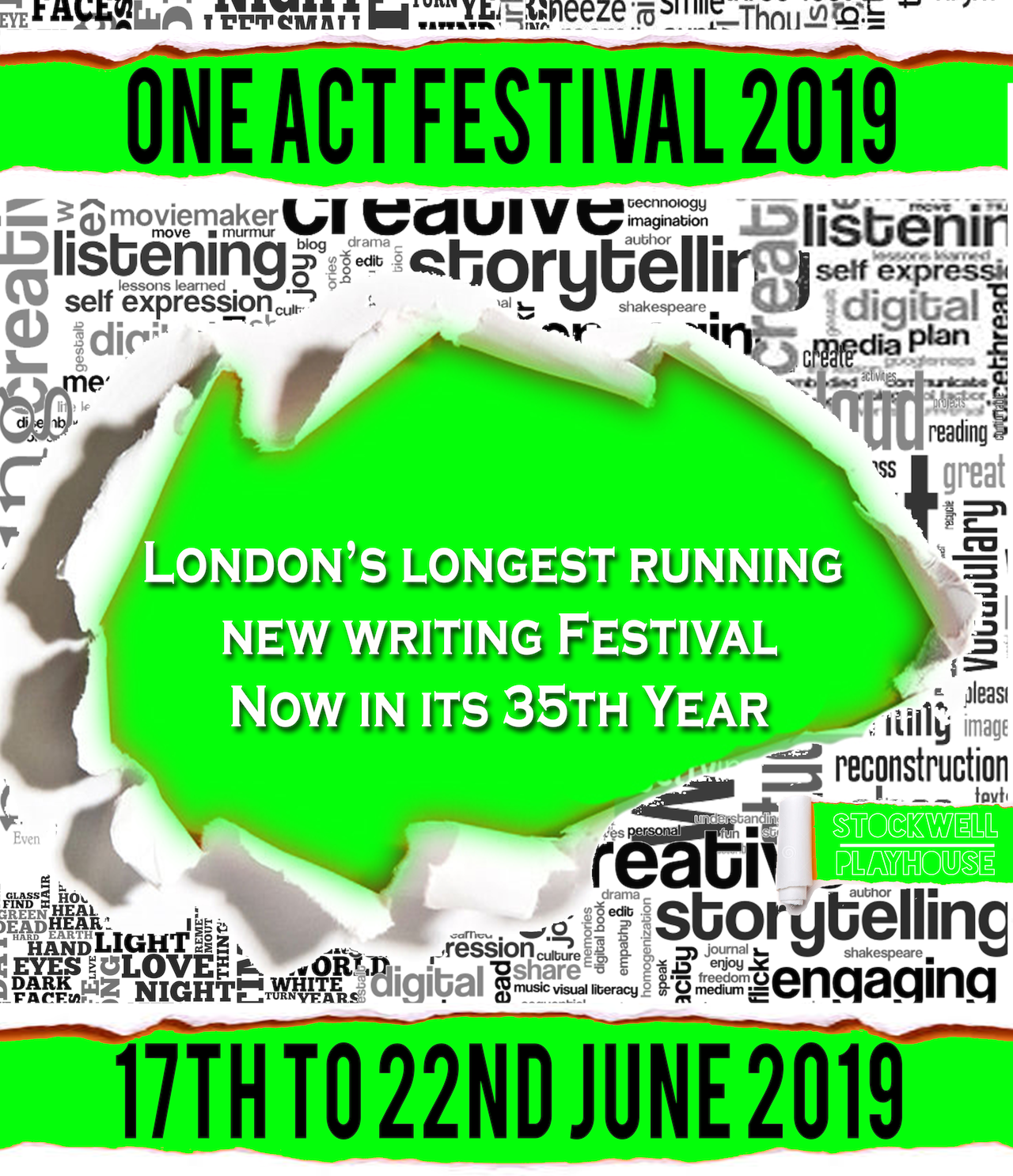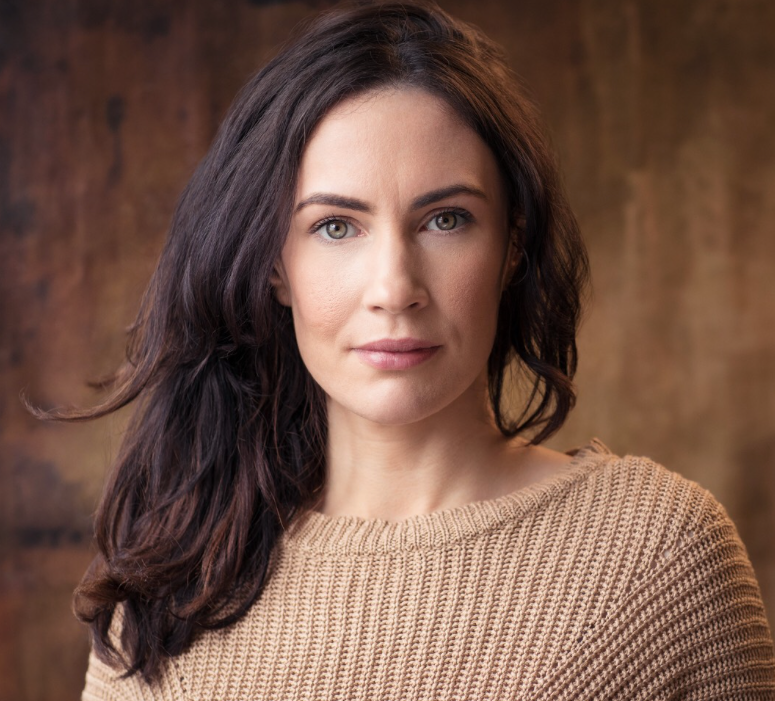 Alice McCracken played Barbara.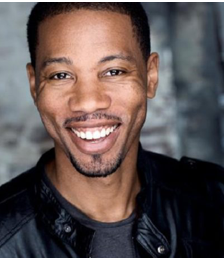 Alex Morrison is playing Dinesh.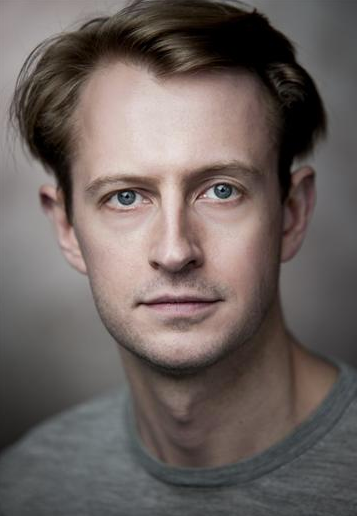 Alex Bartram played Raphael.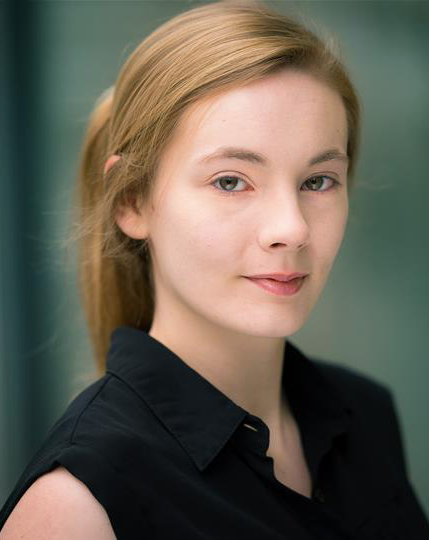 Natasha Lanceley played the Girl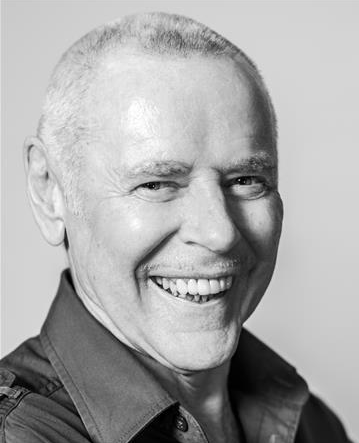 Gil Sutherland played Helmut.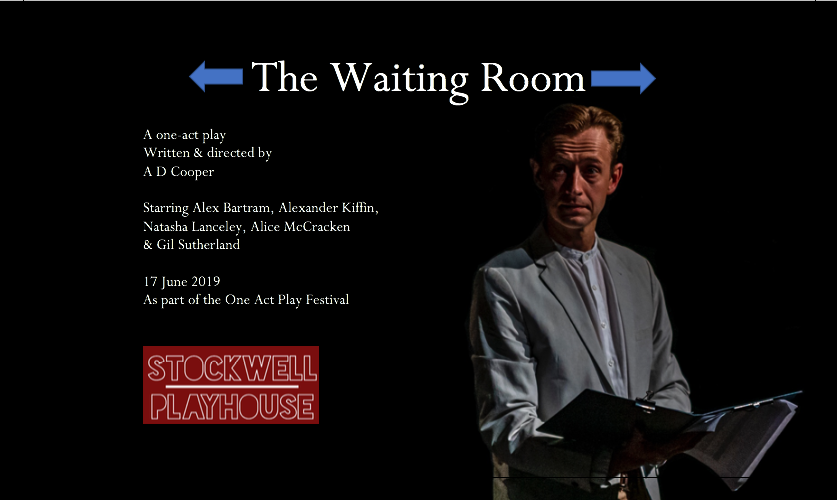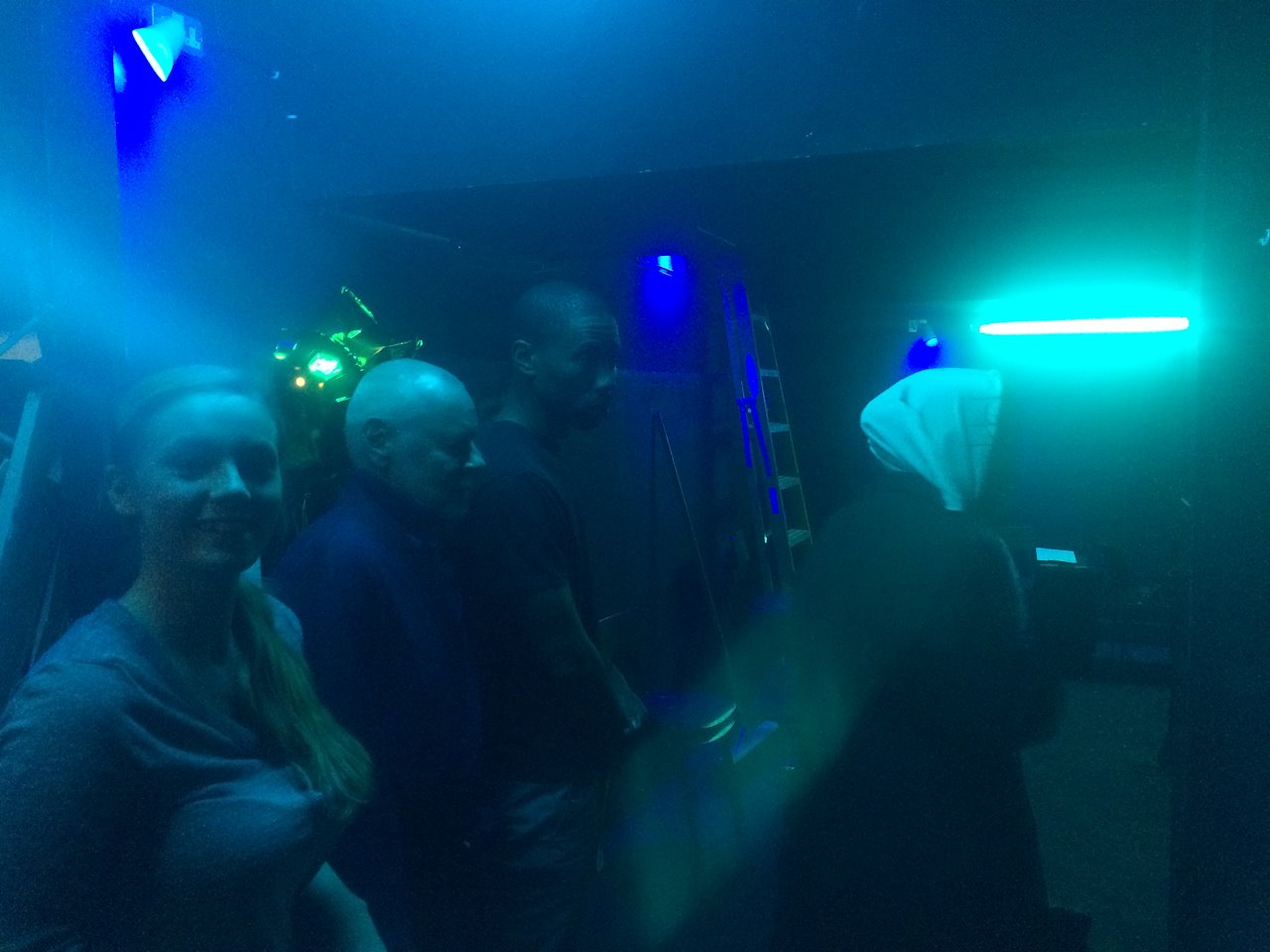 Waiting to go on.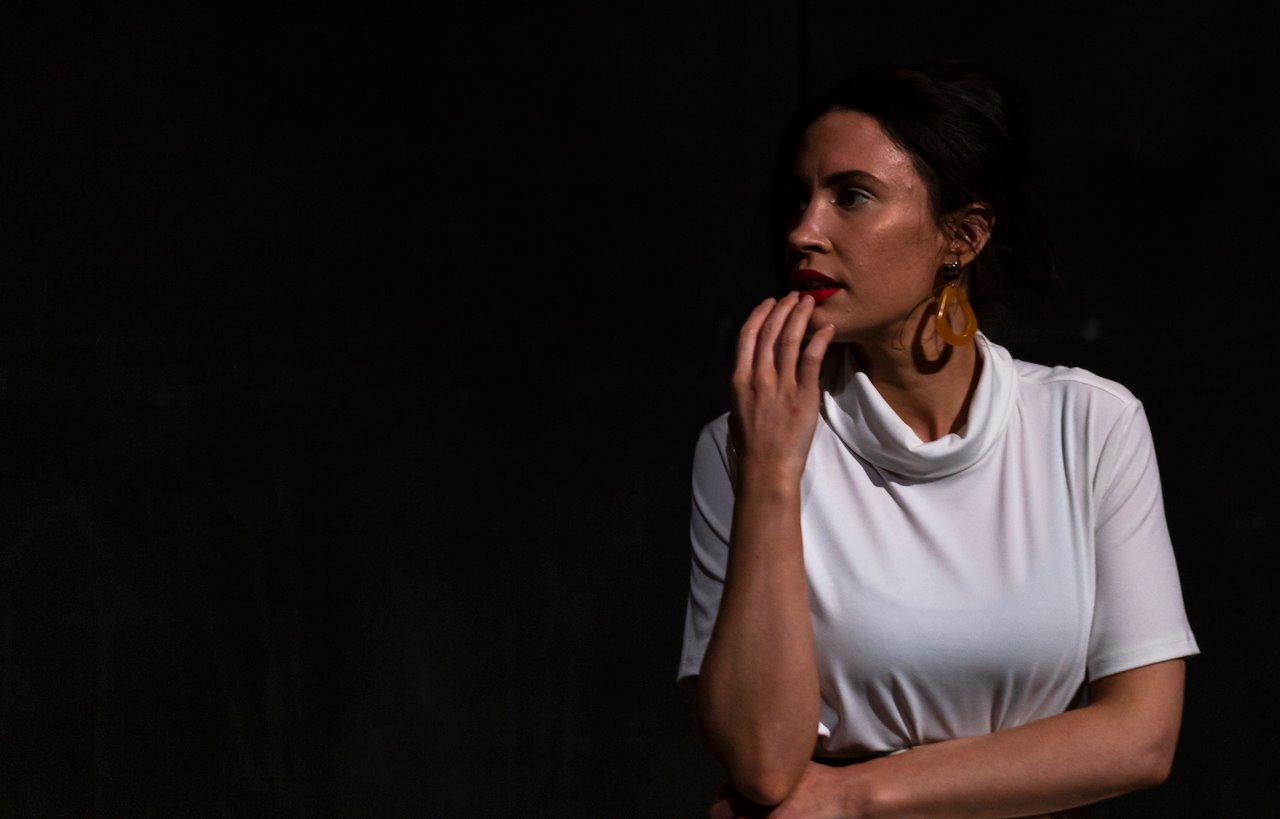 Photo by Steve Jaipul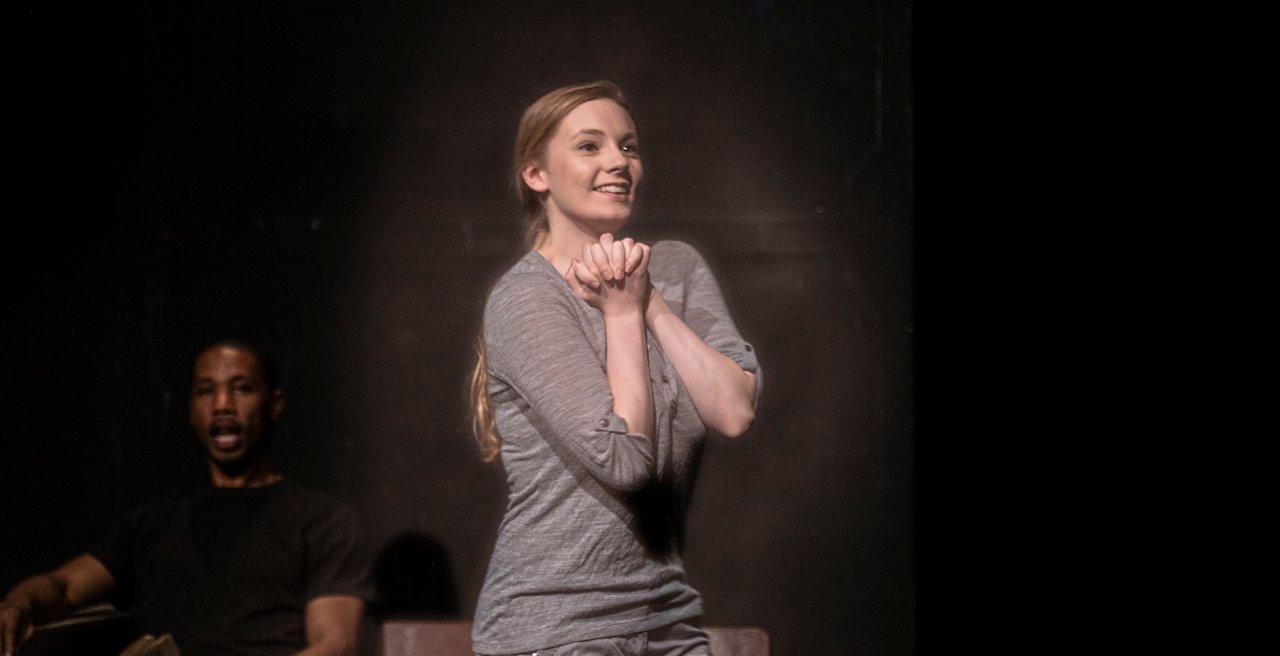 Photo by Steve Jaipul
Plays set in 'Heaven's Waiting Room' seemed to be prolific in the Seventies and Eighties so it is interesting to see them popular again this year.
The trick is that author AD Cooper provides an interesting twist to his drama, with people arriving and others being sent out again, or 're-born'. It takes a while to settle into the rhythm of Cooper's world but amid the diverse, very human stories he explains the rules succinctly, without resorting to lengthy or confusing exposition. Understandably there is a great deal of energy in Cooper's play, particularly as he sets the scene and our characters establish themselves.
Alex Bartram appears as Raphael amid this chaos with a commanding voice and bringing a sense of order to the waiting room. The (spoiler removed) punch-line is admittedly corny, but it provides an appropriately powerful conclusion to this inventive and surprisingly engaging drama.
Paul Vale at "The Stage"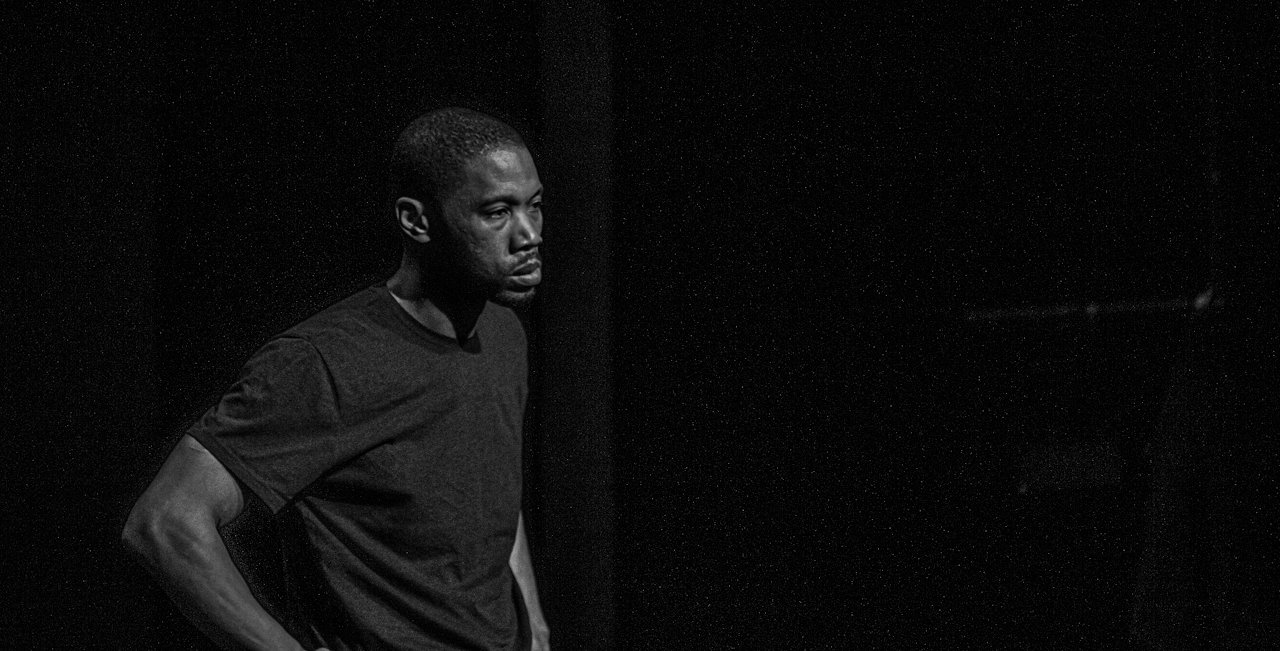 Photo by Steve Jaipul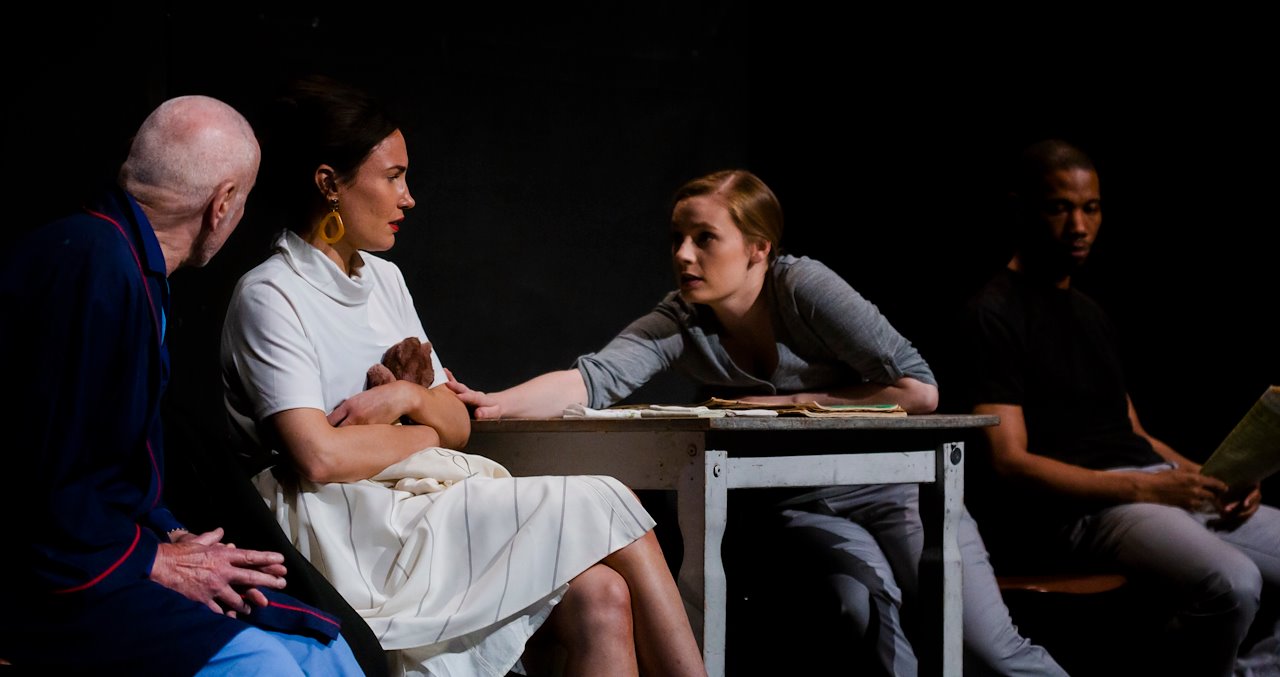 Photo by Steve Jaipul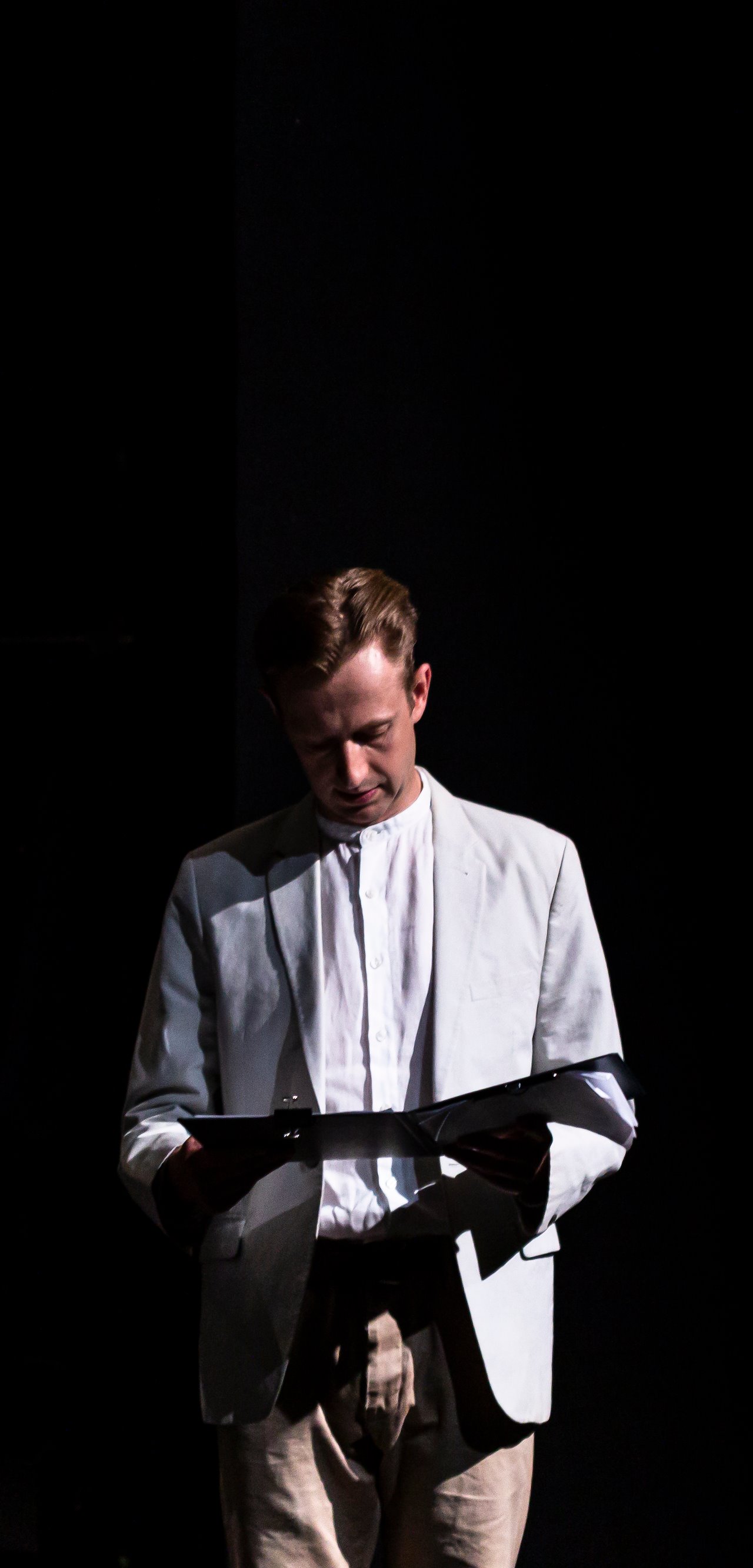 Photo by Steve Jaipul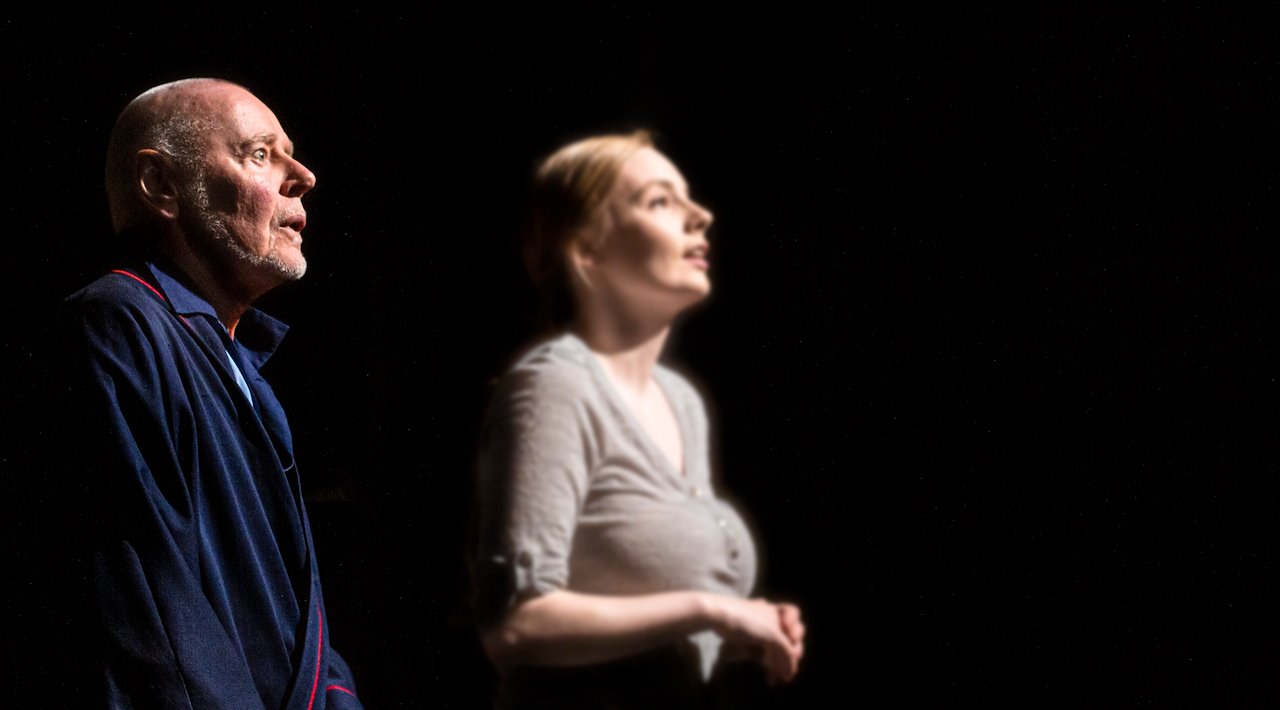 Photo by Steve Jaipul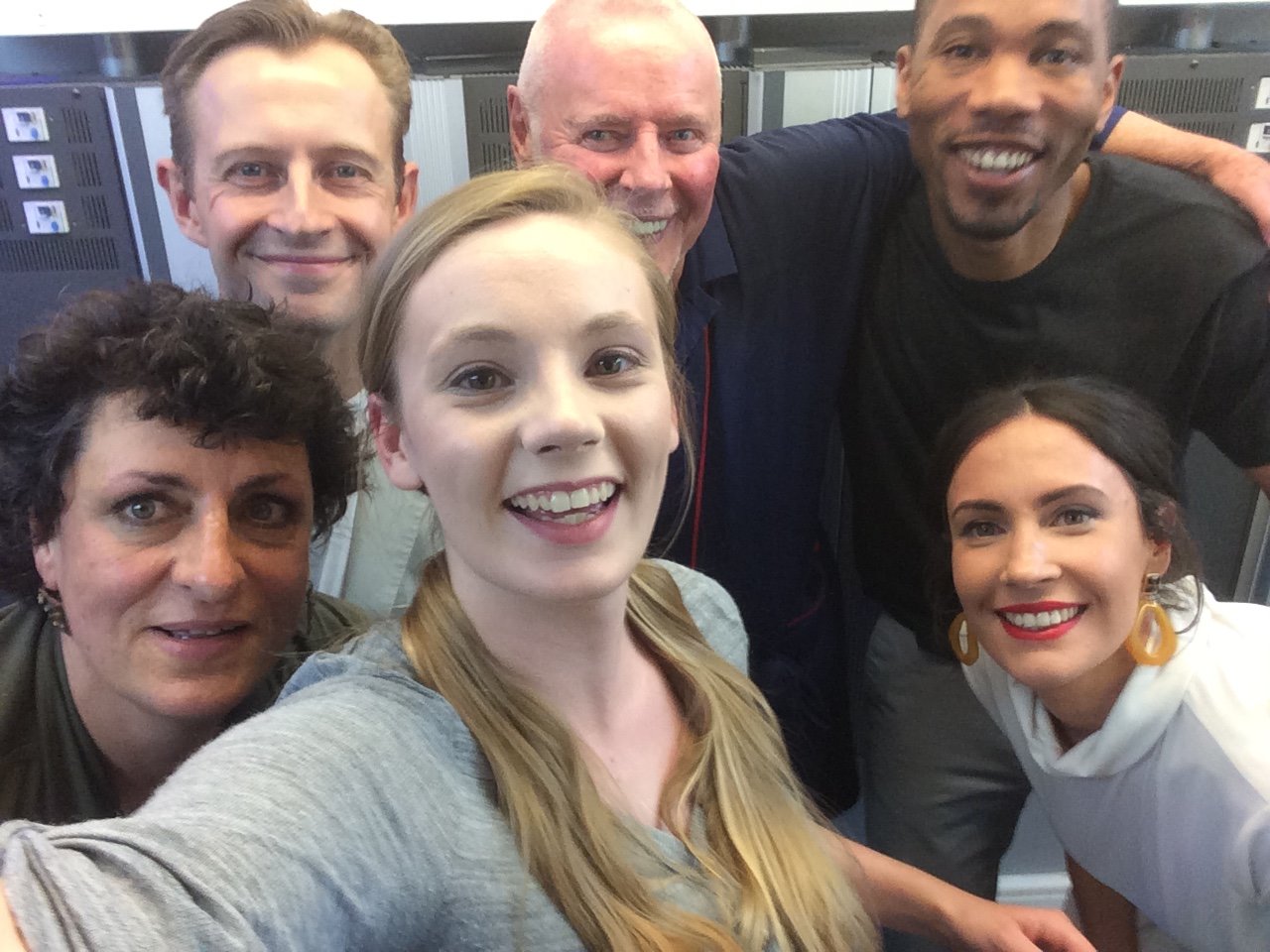 After the performance