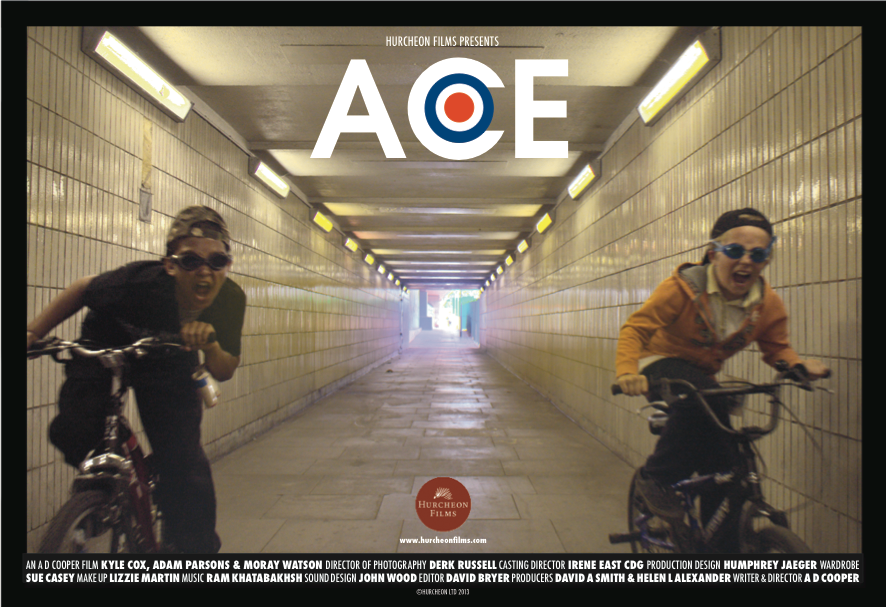 The poster designed by John Mundy
"Ace" the trailer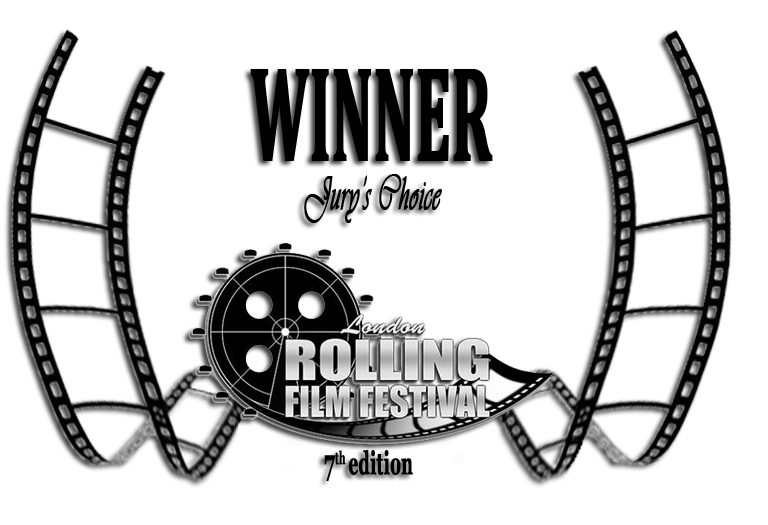 October 2016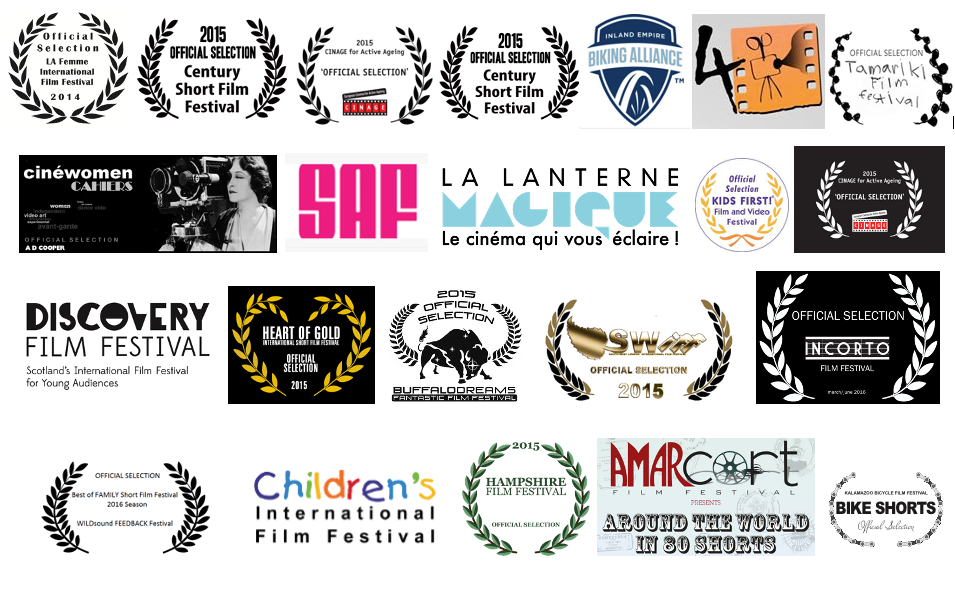 The short film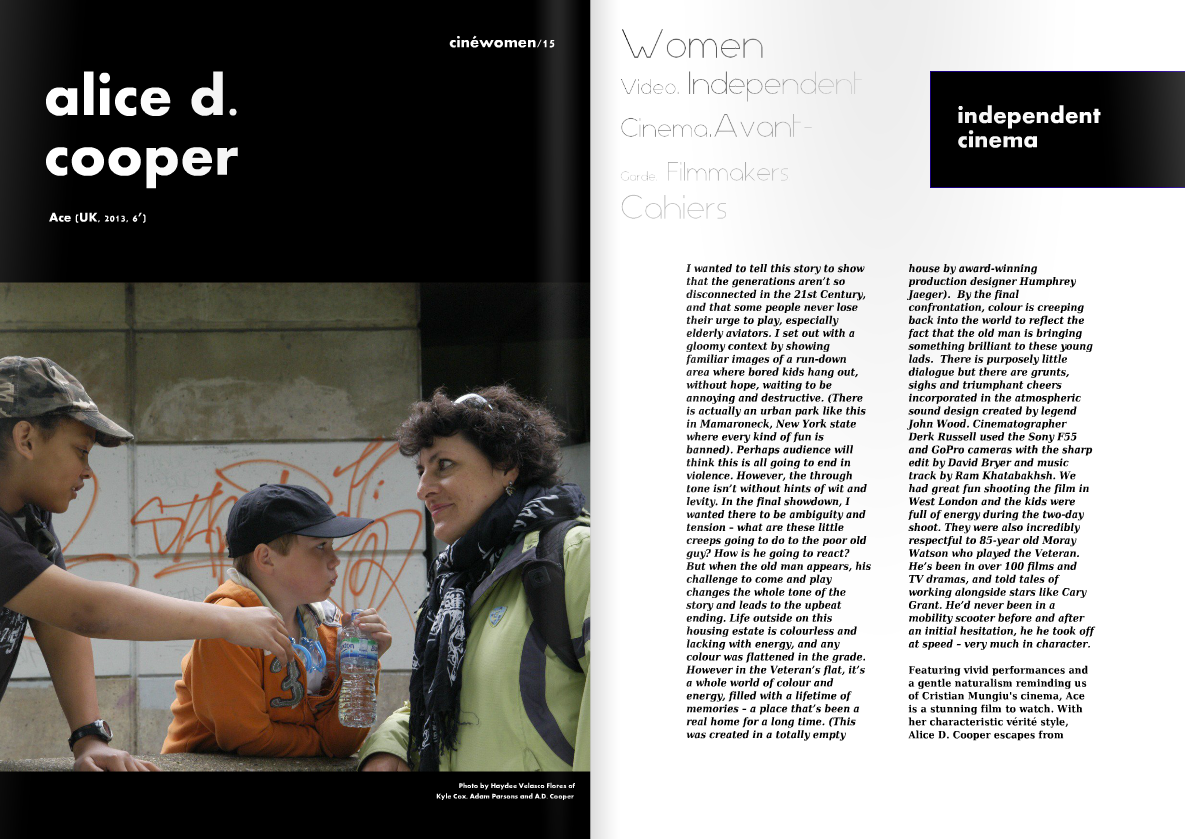 Winner: Cinéwomen
The prize was this article published in
December 2015.
Read the full 6 pages here: https://issuu.com/cinewomen/docs/cin_wom_iss0016a6_cinema_dance_art/34
Synopsis: Two bored urban boys try to annoy an old man in a mobility scooter by cycling up to him and yelling in his face. His response is anything but predictable.
Tagline: Never grow up, never grow old
Shoot dates: 1 and 2 June 2013, with pick-ups on July 26.
Locations: West London
Length: 7.22m
Status: Completed October 17 2013
IMDB Page: http://www.imdb.com/title/tt3377770/?ref_=fn_al_tt_1
Facebook Page: https://www.facebook.com/Ace-150211805131719/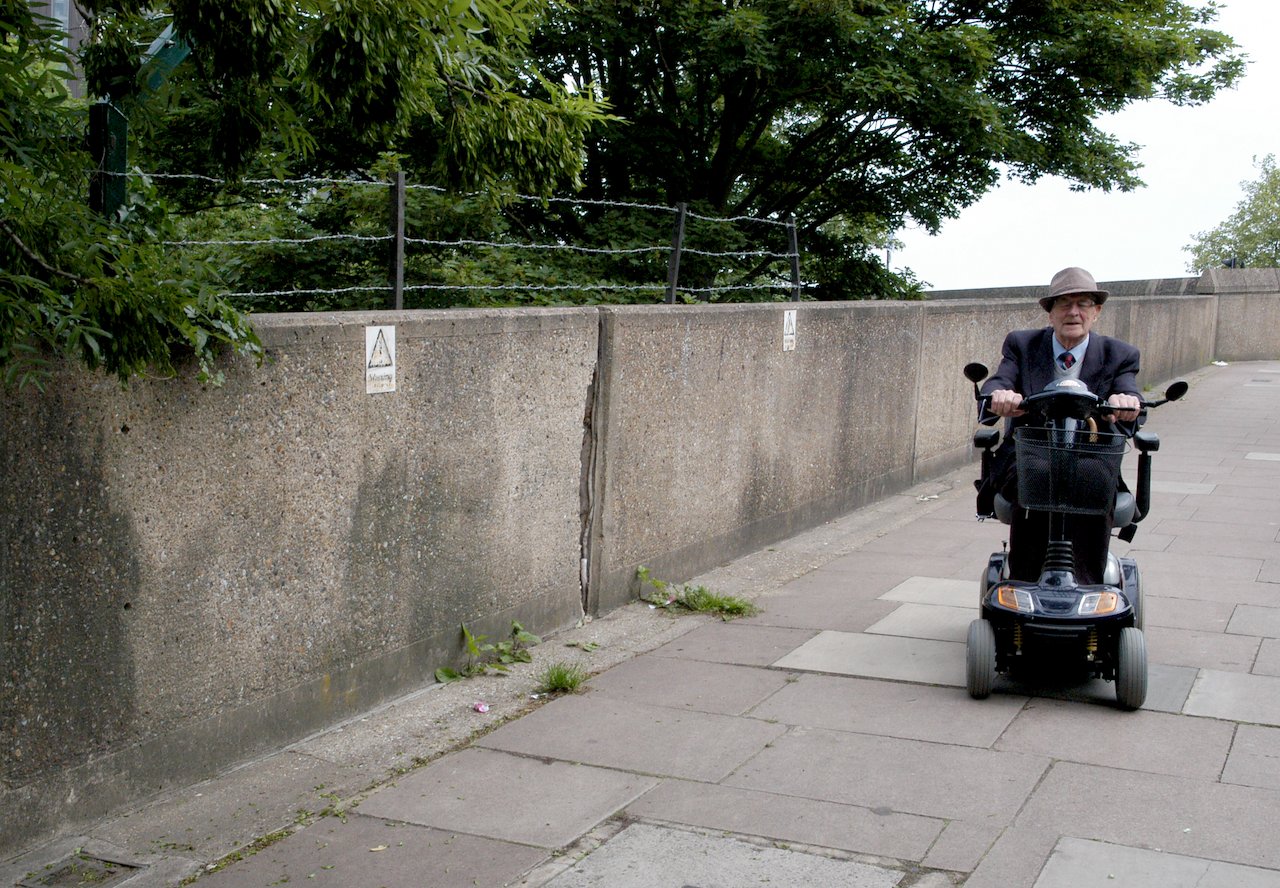 Moray Watson as the Veteran
Kyle Cox and Adam Parsons as the boys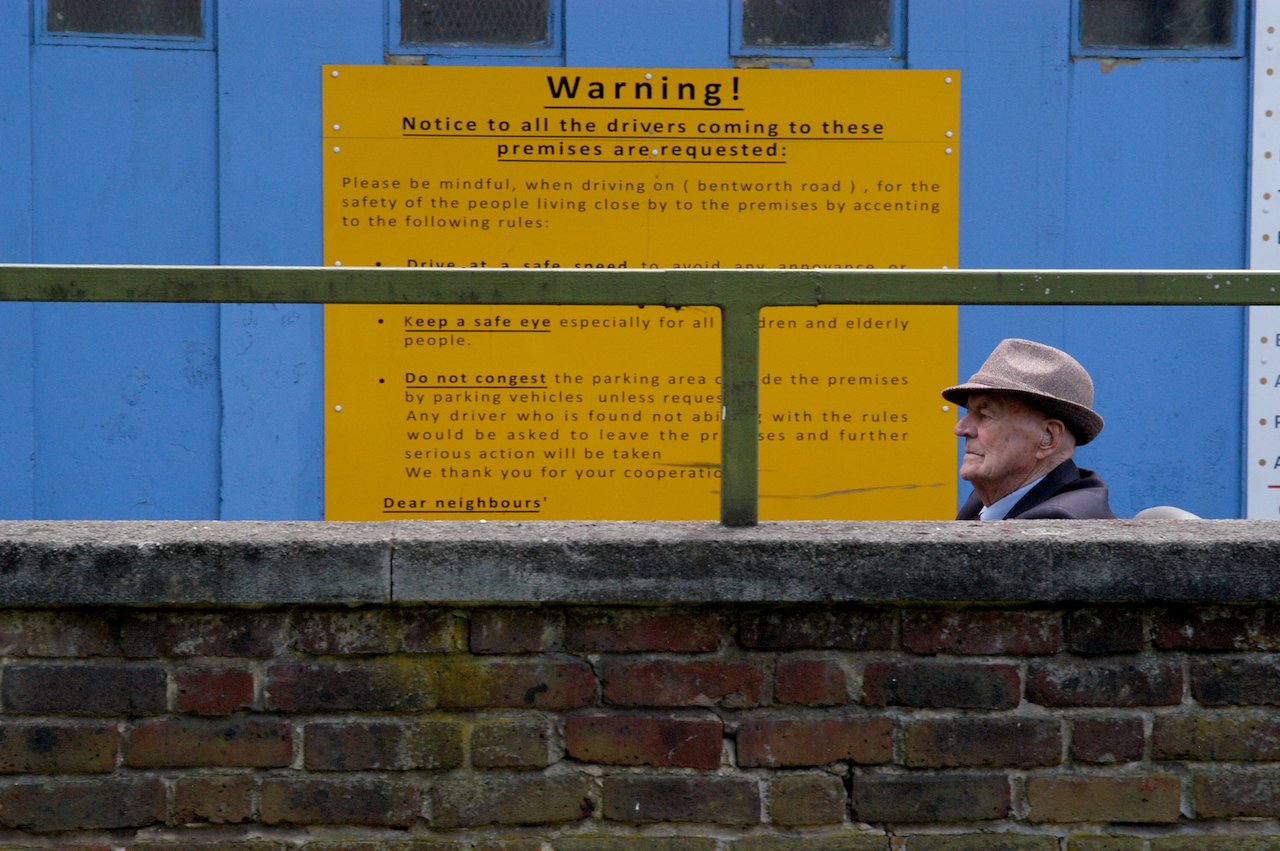 The veteran in his mobility scooter
Publicity:
Wildsound Feedback Film Festival (Toronto, March 2016) https://matthewtoffolo.com/2016/04/07/interview-with-filmmaker-a-d-cooper-ace/
Watch: youtube.com/watch?v=z7PFkA7hnaA
http://www.discoveryfilmfestival.org.uk/news/article/whats-so-ace-about-making-your-own-films
Facebook page: facebook.com/pages/Ace/150211805131719?ref=hl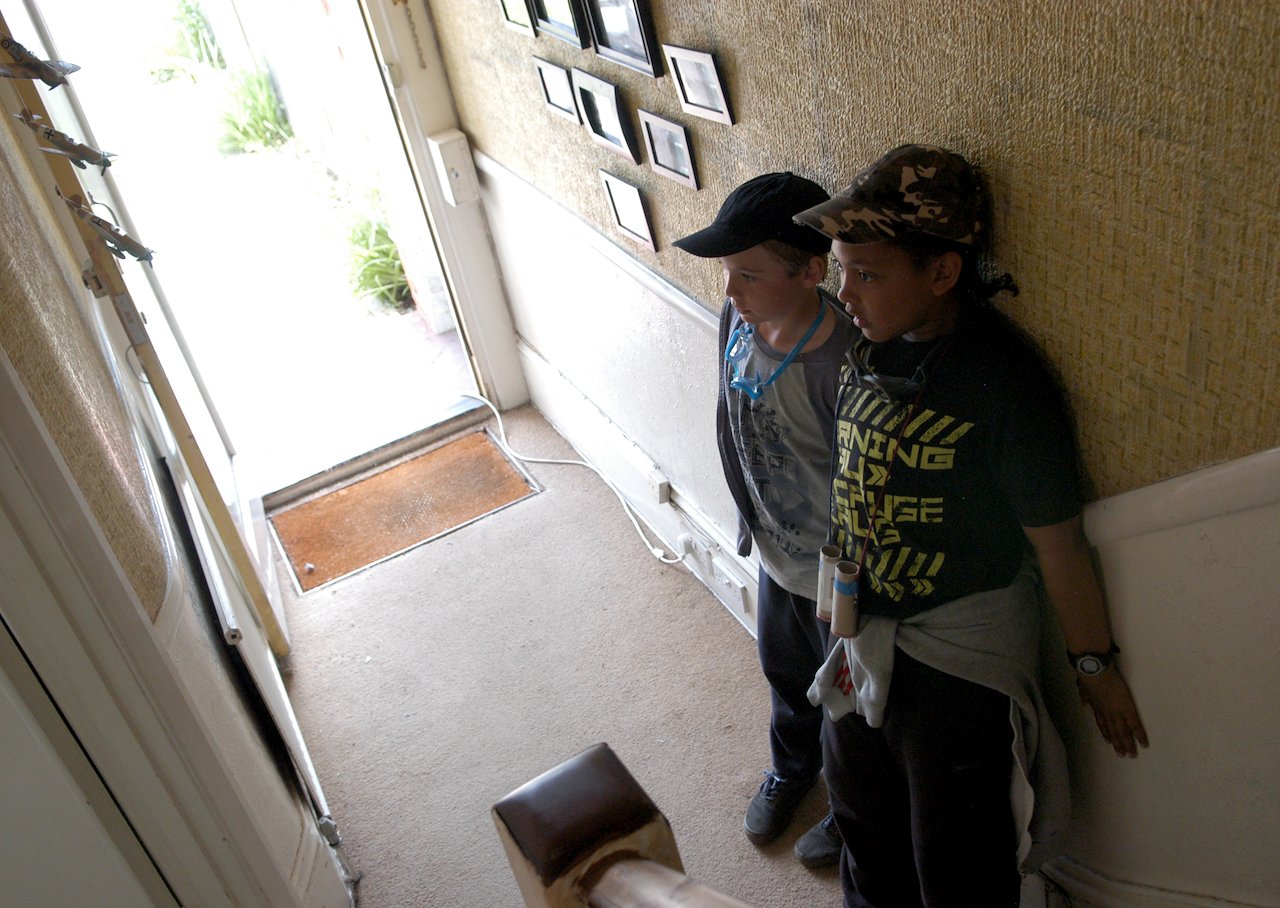 That's a …what?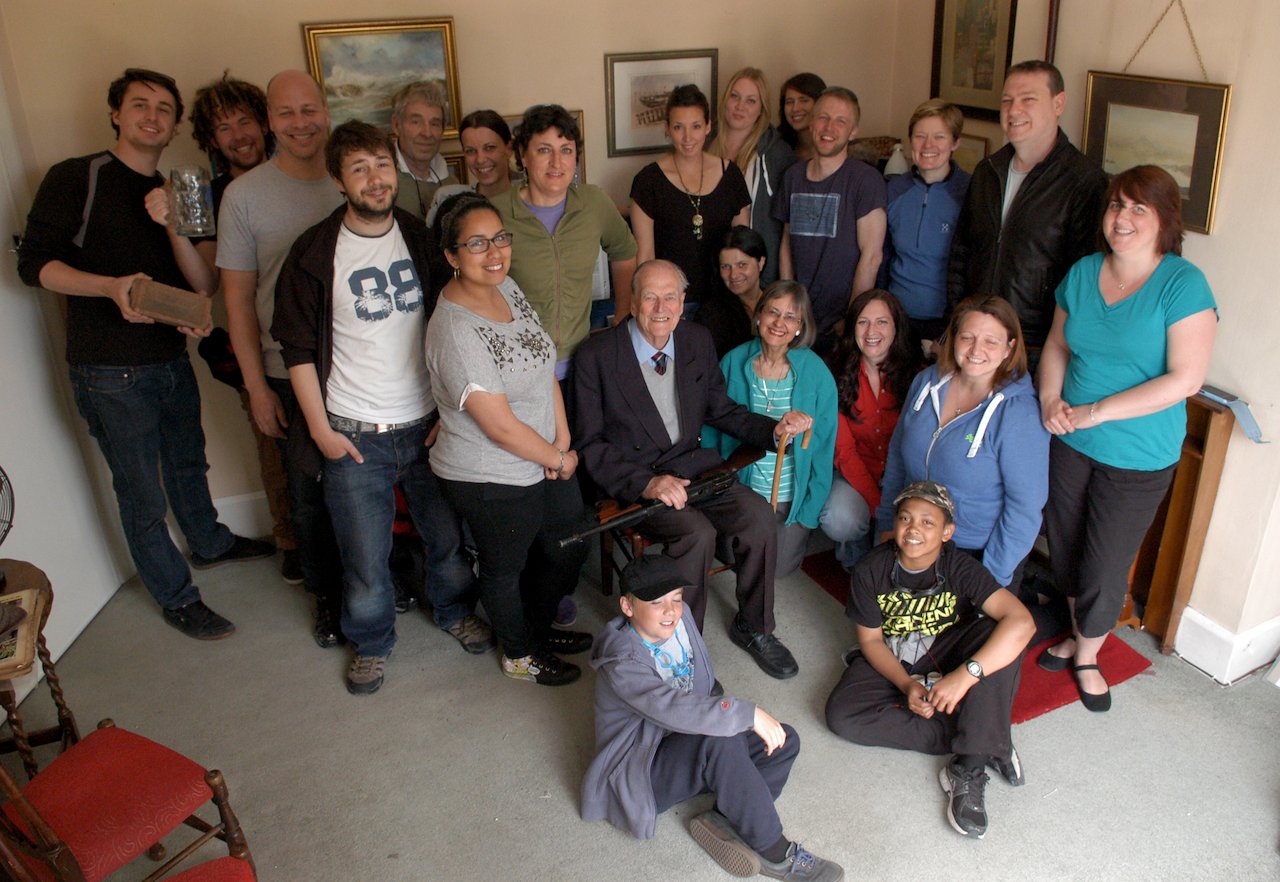 Cast & Crew
Producers: David A Smith, Helen L Alexander
Writer & director: A D Cooper
Cinematographer: Derk Russell
1st Assistant Director: Merlin Rooma
Casting Director: Irene East CDG
Production Designer: Humphrey Jaeger
Wardrobe: Sue Casey
Make Up: Lizzie Martin
Stills Photography: Hayde Valesco Flores
Editor: David Bryer
Music: Ram Khatabakhsh
Sound Design: John Wood
Poster Design: John Mundy
Cast:
Kyle Cox: Older Boy
Adam Parsons: Younger Boy
Moray Watson: The Veteran