Kyle Cox and Adam Parsons as the boys
"Ace" the trailer
October 2016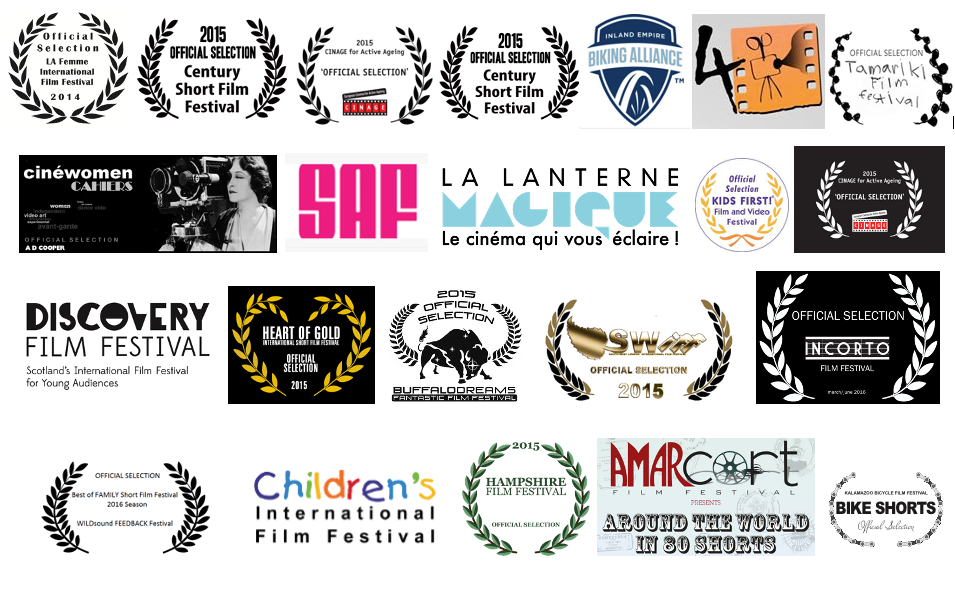 Most recent screenings:
Showcased at an outdoor screening by the Suikerzoet Film Festival in the Netherlands on 26 August 2018.
The Hellfire Film Festival in Folkestone UK on 26 July 2017
Shorts on Tap in London at 7pm on Wednesday 19 July 2017.
The Link International Film Festival in the UK on 7 July 2017.
The short film
Winner: Cinéwomen
The prize was this article published in
December 2015.
Read the full 6 pages here: https://issuu.com/cinewomen/docs/cin_wom_iss0016a6_cinema_dance_art/34
The poster designed by John Mundy
Synopsis: Two bored urban boys try to annoy an old man in a mobility scooter by cycling up to him and yelling in his face. His response is anything but predictable.
Tagline: Never grow up, never grow old
Shoot dates: 1 and 2 June 2013, with pick-ups on July 26.
Locations: West London
Length: 7.22m
Status: Completed October 17 2013
IMDB Page: http://www.imdb.com/title/tt3377770/?ref_=fn_al_tt_1
Facebook Page: https://www.facebook.com/Ace-150211805131719/
Moray Watson as the Veteran
The veteran in his mobility scooter
Publicity:
Wildsound Feedback Film Festival (Toronto, March 2016) https://matthewtoffolo.com/2016/04/07/interview-with-filmmaker-a-d-cooper-ace/
Watch: youtube.com/watch?v=z7PFkA7hnaA
http://www.discoveryfilmfestival.org.uk/news/article/whats-so-ace-about-making-your-own-films
Facebook page: facebook.com/pages/Ace/150211805131719?ref=hl
That's a …what?
Cast & Crew
Producers: David A Smith, Helen L Alexander
Writer & director: A D Cooper
Cinematographer: Derk Russell
1st Assistant Director: Merlin Rooma
Casting Director: Irene East CDG
Production Designer: Humphrey Jaeger
Wardrobe: Sue Casey
Make Up: Lizzie Martin
Stills Photography: Hayde Valesco Flores
Editor: David Bryer
Music: Ram Khatabakhsh
Sound Design: John Wood
Poster Design: John Mundy
Cast:
Kyle Cox: Older Boy
Adam Parsons: Younger Boy
Moray Watson: The Veteran