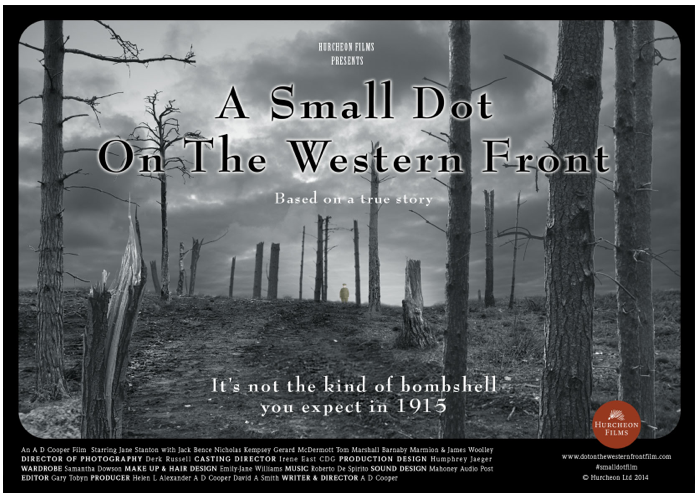 The poster created and designed by John Mundy
The tribunal judges played James Woolly, Tom Marshall & Gerard McDermott
Latest News: Selected for the Women's History Month Film Festival run by Women in Media, Newark, NJ, USA. Screening date (/April 2017)
Screening 26 November 2016 at the UK Veterans Film Festival in Aberystwyth, Wales. 930 at the National Library of Wales.
The Trailer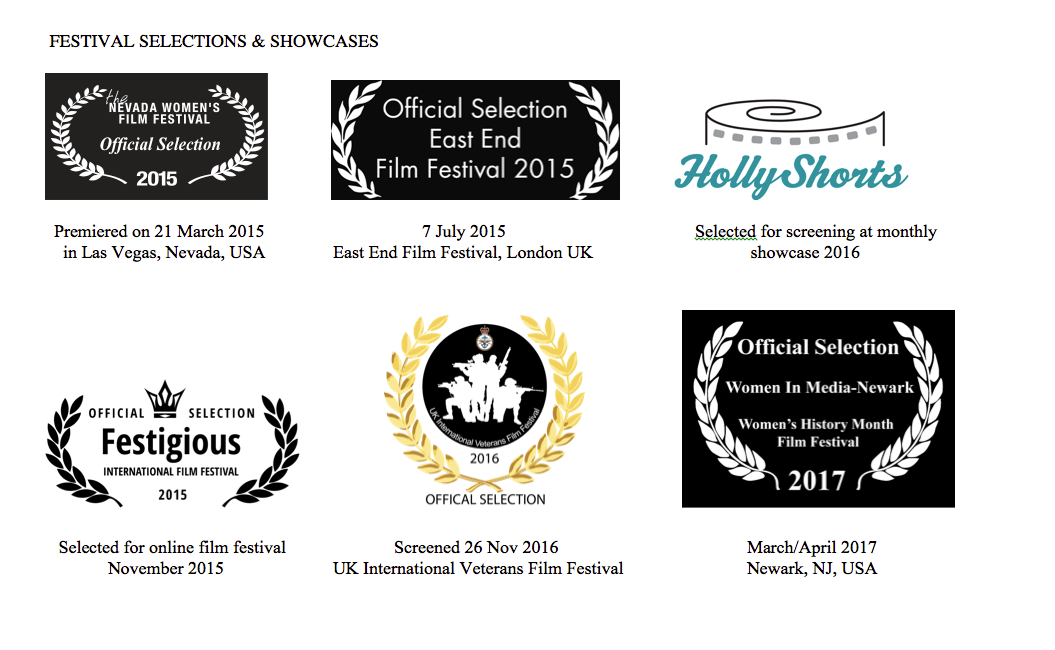 The film lasting 8.22 minutes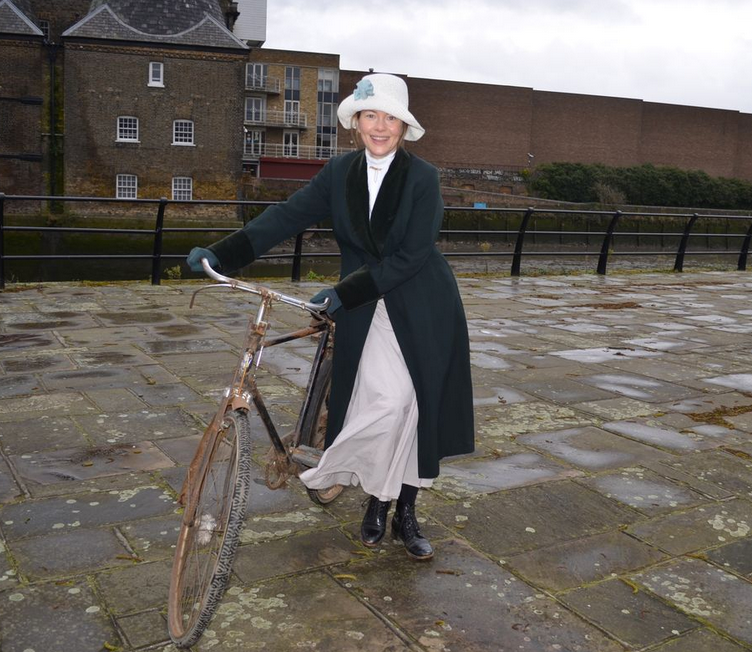 Jane Stanton as Dorothy Lawrence on her 100 year old bicycle
This is the true story of Dorothy Lawrence who decided to be a war correspondent in 1915. Undeterred after many set backs, she cycled from London to the Western Front, obtained a uniform and mingled with the soldiers going up to the Front. Here she ended up laying mines under No Man's Land but when her gender was revealed, her presence caused some very different explosions.
This project has now been developed into a one-woman theatre piece (information here: http://www.hurcheonfilms.com/projects/6073880) and is currently progressing into a feature film script which expands on the story of Dorothy's colourful adventures and unlikely fate.
Facebook Page: https://www.facebook.com/DotOnTheWesternFront/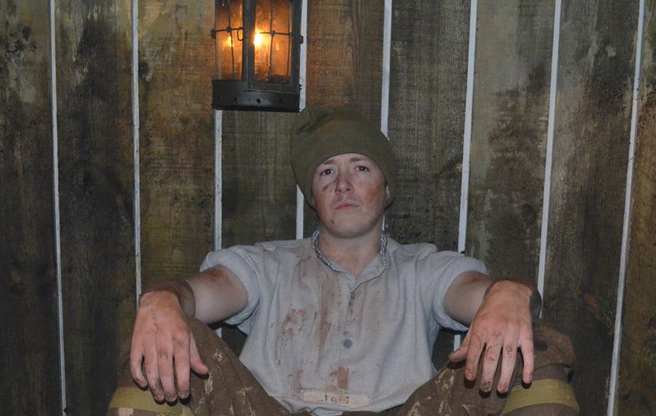 Tommy Dunn, the sapper down in the tunnels, played by Jack Bence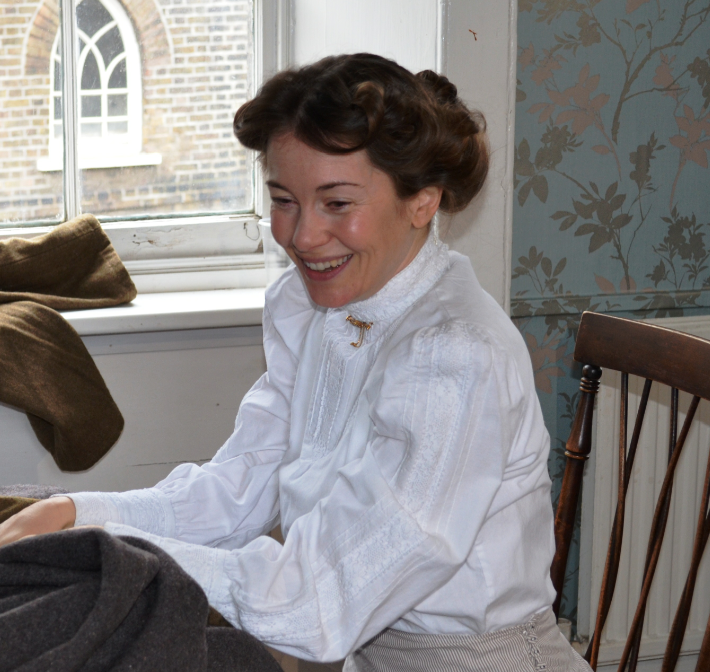 Dorothy receives her uniform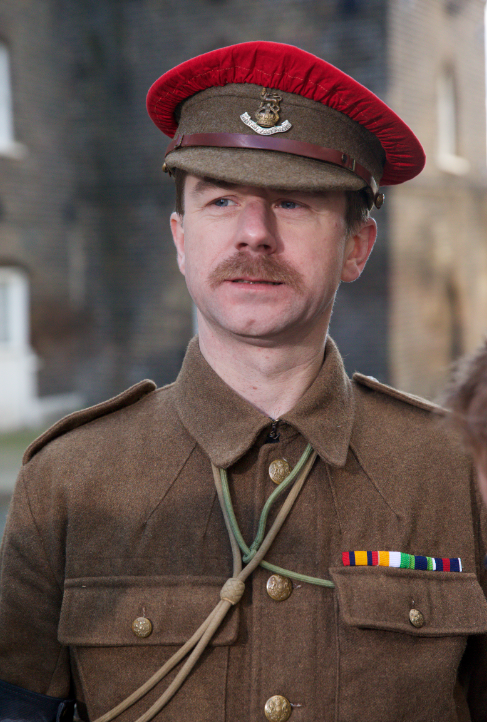 One of the military policemen, played by Nicholas Kempsey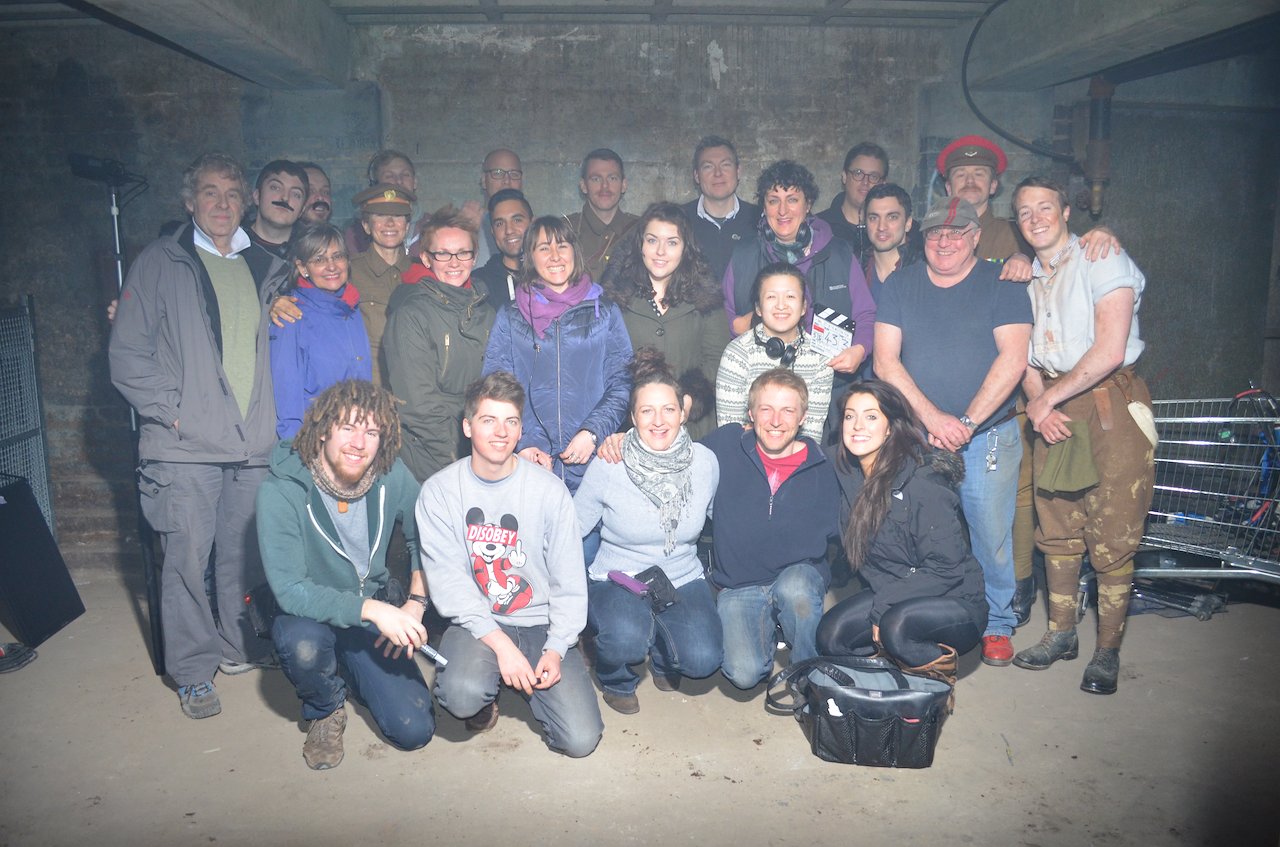 Cast & Crew:
Dorothy/Dennis: Jane Stanton
Tommy Dunn: Jack Bence
MP Sergeant 1: .Nicholas Kempsey
MP Sergeant 2:Barnaby Marmion
General with Monocle:James Woolley
General with Razor:.Gerard McDermott
Sir Charles Munro: Tom Marshall
Stenographer/Guard:Fred Cooper
Writer & Director A D Cooper
Producer: Helen L Alexander
A D Cooper
David A Smith
Executive Producer:Jane Stanton
Director of Photography: Derk Russell
Casting Director:Irene East CDG
Gaffer: Ray Cook
Production Designer: Humphrey Jaeger
Property Master: Daniel Pye
Wardrobe: Samantha Dowson
Hair & Make Up Design: Emily-Jane Williams
3rd Assistant Director: Michael Lo Duca
Editor: Gary Tobyn
Sound Design & Mix: Mahoney Audio Post
Composer:Roberto De Spirito
Stills Photographer: Luis Urena
Nicky Chapman
Historical Adviser: Dr. David Kenyon
Steve Roberts M A
Andrew Robertshaw
Legal Adviser: Sarah Williams
Gateley LLP
"Compelling"
The Women's History Month Film Festival 2017 run by Women in Media, Newark, USA