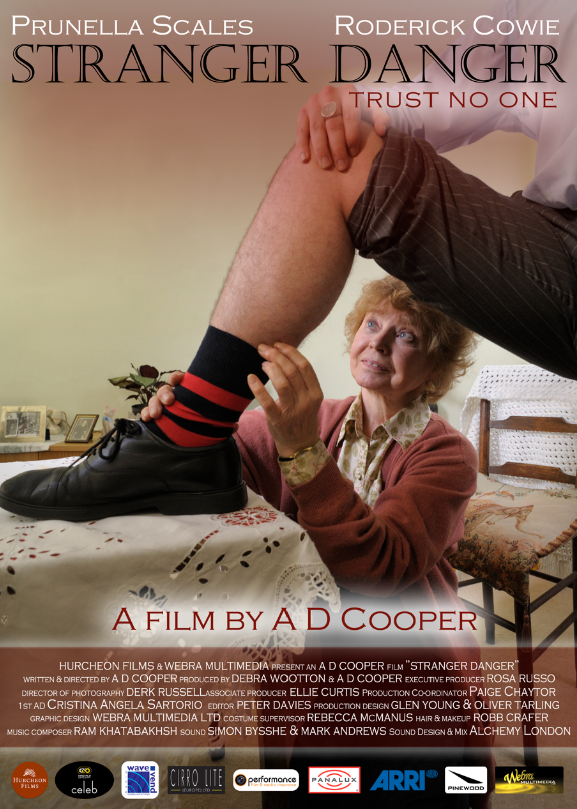 The poster designed by Debra Wootton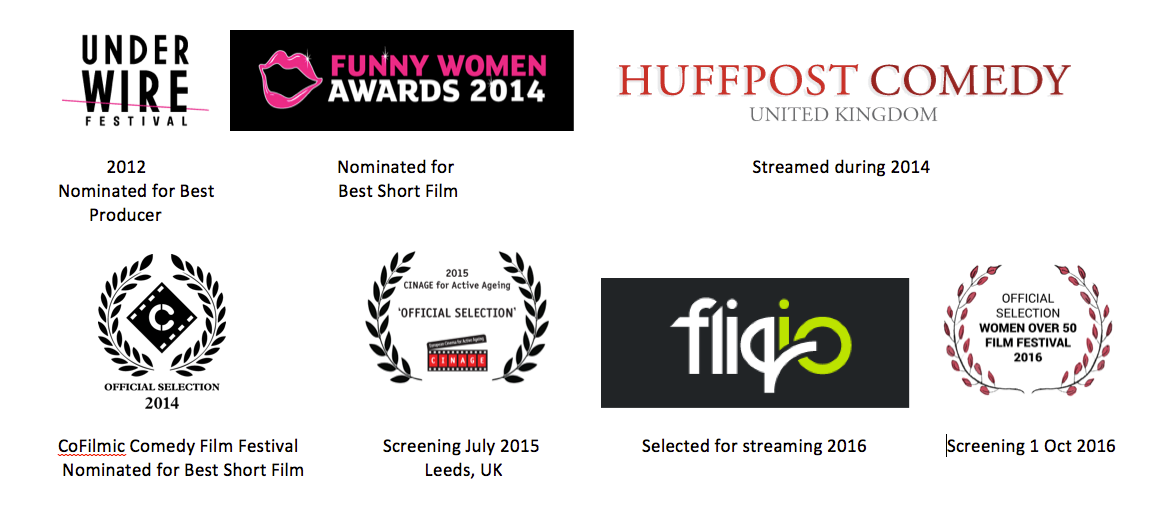 Continuing to get selected by festivals and showcases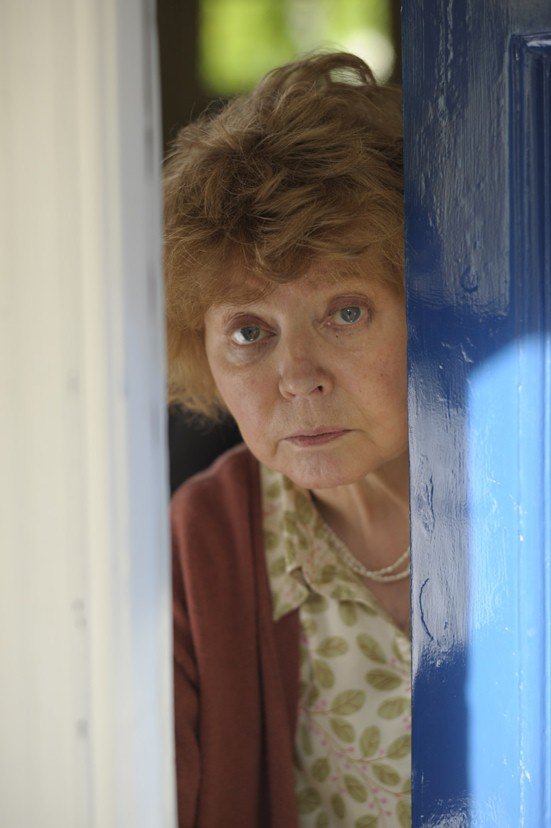 Prunella Scales as Violet Mangham
The short film. A version with a full credit roller is also available.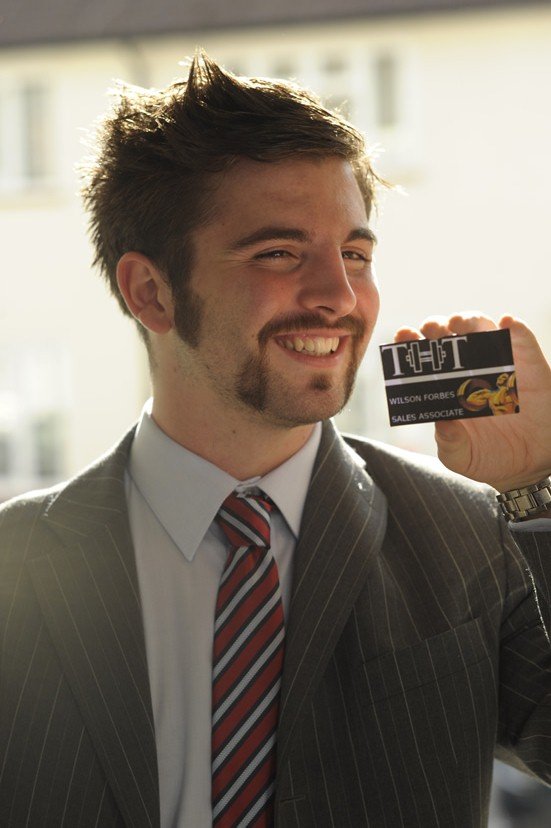 Roderick Cowie as the pushy Wilson Forbes
Synopsis: A slick salesman tries to con an old lady.
Completed: 10 July 2012
Length: 3.15m
Facebook Page: https://www.facebook.com/shortstranger
Filmed on location in Chiswick, London and Kew, Surrey
Created as an entry for the Virgin Shorts Film Competition.
A co-production with Webra Multimedia
"Do have a biscuit dear."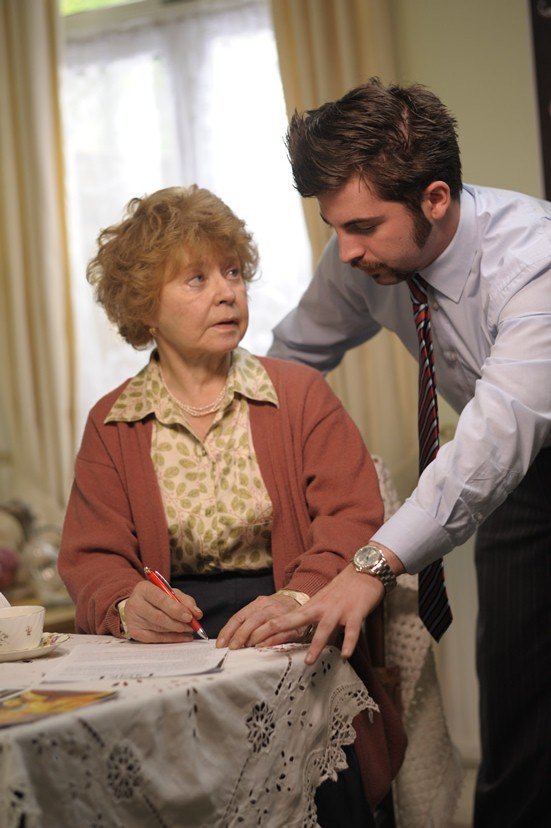 Just sign here
Violet Mangham: Prunella Scales
Wilson Forbes: Roderick Cowie
Writer, Director, Co-Producer: A D Cooper
Co-producer: Debra Wootton
Cinematographer: Derk Russell
Editor: Peter Davies
Casting Director: Irene East CDG
Sound Recordist: Simon Bysshe
Script Supervisor: Sheila McNaught
Gaffer: Ray Cook
Make Up: Robb Crafer
Music: Ram Khatabakhsh
The film. A long version with a credit roller is also available.
Crew:
Cast:
Violet Mangham: Prunella Scales
Wilson Forbes: Roderick Cowie
Salesman: Philip Hammond
The Stupid Twit: Jimmy Walters
Safe Room Men; Edward Anderson
Tom Evans, Mark George, Barnaby Marmion, Mark Rush,George Vafakis
Crew:
Writer, director: A D Cooper
Producer: Debra Wootton & A D Cooper
Executive Producers Debra Wootton, A D Cooper & Rosa RussoCasting: Irene East CMG
Director of Photography: Derk Russell
Editor: Peter Davies
Composer: Ram Khatabakhsh
Production Design:
Glen Young & Oliver Tarling
Sound Recordists: Simon Bysshe
Mark Andrews
Hair & Make Up: Robb Crafer
Script Supervisor: Sheila McNaught
Production Co-ordinator
Paige Chaytor
Gaffer: Ray Cook