"Odds" has won four awards so far. It screened at the Symbiotic Film Festival in Kiev on 30 October, the Unrestricted View Horror Film Festival on 1 November, Iconic Images Film Festival in Lithuania on 4 November, and won Best Horror after a screening on 24 November at the Ealing FIlm Festival in the UK. It's a semi-finalist in the New York International Women Festival with any progression to the final round/awards announced 15 December.
"Put Away" has won 13 awards at UK and international film festivals: Best Editing, Best Actress Jury's Prize, Best Short Foreign Language Film,Best Social Awareness Film, Exceptional Merit, Best Lockdown Film, Best Longer Form Monologue, Best UK Narrative Short Film, Award of Excellence, Best Performances Award, Best Short Drama and Best of Festival. Its latest selections are the Jane Austen International Film Festival (UK, September) where it won , the I will tell Film Festival (Florida on 1 November with a director Q&A), the Festival du Film au Contraire in Montreal (early October), the Earls Court Film Festival (13 November in the UK), Hollywood IWAA Film Festival where it was nominated for Best Short Film and received an Award of Excellence (12 November) and Shockfest (10 December, online from California including a Q&A with the writer).
Music video "Stand as One", our co-pro with #BeContent, was created as part of the #MakeitBlue Campaign, the CIC initiative to support the NHS during the pandemic, the campaign was short listed in two categories (Best Concept, Best Collaboration) in the EVCOM London Live and Film Awards which celebrates corporate films and events. However the campaign as a whole won both nominations as well as the coveted Grand Prix. It was also a finalist in the £0-100K category of the Charity Film Awards. It will be officially released online in November 2022.
"Home to the Hangers" our poetry film about World War 1 poet Edward Thomas has been selected for the Bliss333 Poetry Film Festival and the Poetry & Monologue Film Festival in the USA - both with online screenings on 17/18 December 2022.
"The Centenary Film" made to mark 100 years of community beekeeping in west London is selected for the New York Science & Nature Feedback Film Festival in October 2022 and won Best Short Documentary.
Our associate project "Playing Away" premiered at the Psst Silent Film Festival in November.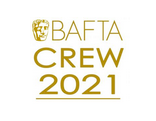 A.D. Cooper, writer/director has been selected for a third year.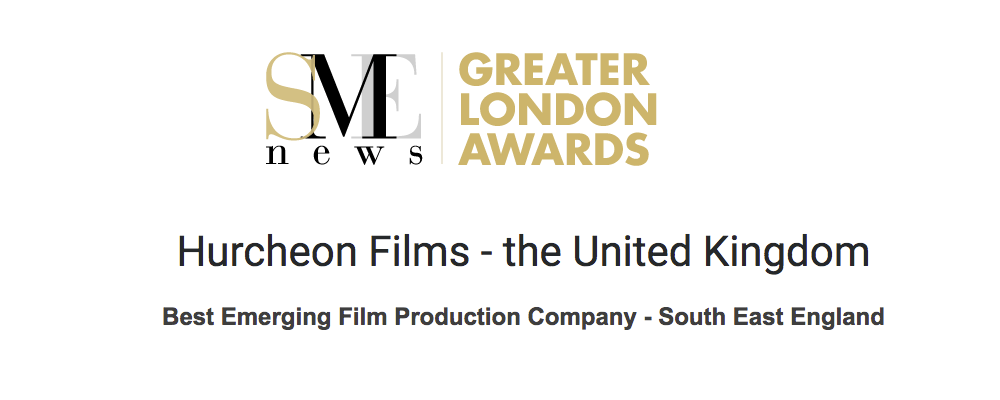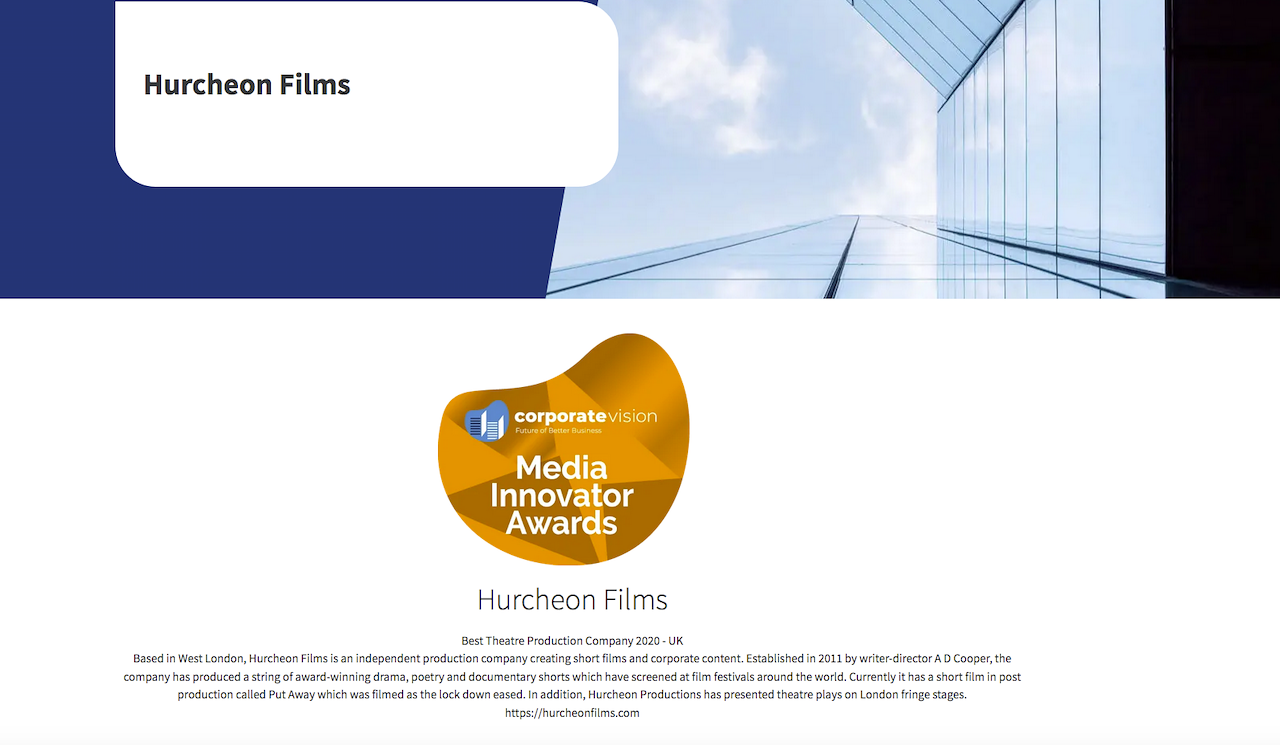 September 2020