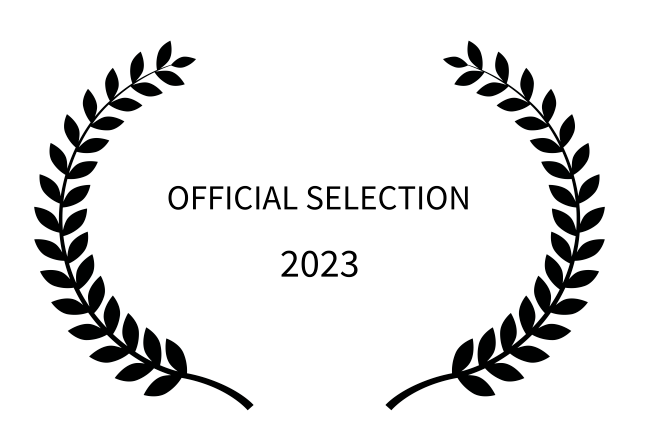 Waiting to hear from many festivals...
"Put Away" has won 13 awards at UK and international film festivals: Best Editing, Best Actress Jury's Prize, Best Short Foreign Language Film,Best Social Awareness Film, Exceptional Merit, Best Lockdown Film, Best Longer Form Monologue, Best UK Narrative Short Film, Award of Excellence (2), Best Performances Award, Best Short Drama, and Best of Festival. Its latest selections is the Valkryie International Film Festival in Amshurst, in upstate New York during the festival on 24 March where it's also nominated for Best International Short Film. The film is coming to the end of its festival circuit but isn't online yet. It showcased on 16 May 2023 at the David Lean Cinema in Croydon as a support for the feature. It last screened online in the New York Indie Film Awards (4-8 June).
"Odds" has won five awards so far. Its latest selection if by the United Cinema Awards in Vancouver, Canada with a screening in July 2023, Anatolia International Film Festival and Golden Bridge Istanbul Film Festival. It is still on the festival circuit and not available online.
Music video "Stand as One", our co-pro with #BeContent, was created as part of the #MakeitBlue Campaign, the CIC initiative to support the NHS during the pandemic, the campaign was short listed in two categories (Best Concept, Best Collaboration) in the EVCOM London Live and Film Awards which celebrates corporate films and events. However the campaign as a whole won both nominations as well as the coveted Grand Prix. It was also a finalist in the £0-100K category of the Charity Film Awards. This music track will be released formally in the autumn.
"Home to the Hangers" our poetry film about World War 1 poet Edward Thomas screened at two American online poetry festivals on 17/18 December 2022: the Bliss333 Poetry Film Festival (winning Best Director and Best Cinematography) and The Poetry & Monologue Film Festival (winning Best Spoken Word/Poetry Film under 10 minutes). These three awards take the short's tally to eight. It screened on 25/26 February 2023 at the REELPoetry Film Festival in Houston, Texas where it was given an Honourable Mention. The most recent screening was on 8th March in Colorado Springs at the Peak Film Forum (including a showcase of the award-winning films from Blissfest333: Poetry in Motion). It was also a quarter finalist in the Bay Film Festival. Its next outing will be on 14 November 2023 at the Vienna Poetry Film Festival screening in the Vienna Künstlerhaus at 8pm.
Our associate project "Playing Away" premiered at the Psst Silent Film Festival in November. It won Best Short Film in the Shepperton Scriptwriting Festival, and was nominated for Best Short Film at the Homebrew Film Festival in Andover, UK on 30 April but took home the Audience Choice Award. It screened at Romford Film Festival and at the Dorset Indie Fim Festival in Bridport - both on 25th May with a second screening at Romford on 28 May and a nomination for Best Local Film. It screened at the South Coast Film Festival in Hastings on 20 August winning an award, and at the Oxford Shorts Film Festival on 15 September. It screens next at the Dorking Film Festival on 8 October and at the Ealing Film Festival in November. It's selected for the Liverpool Indie Film Awards with a potential screening in March 2024.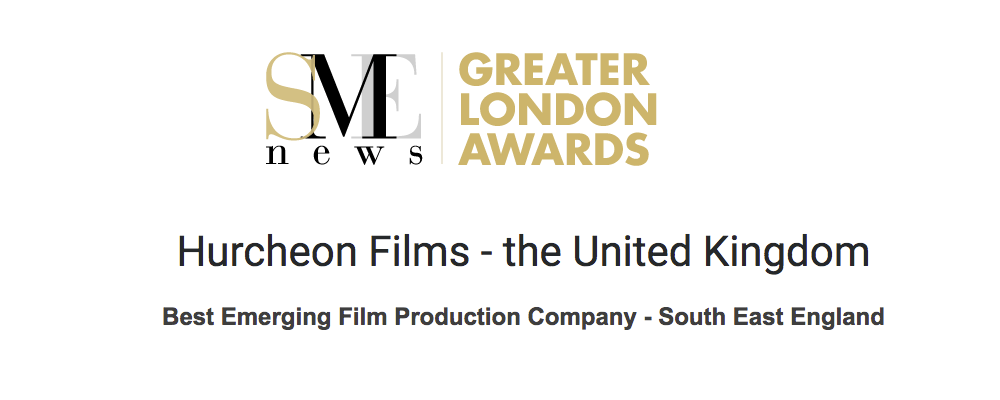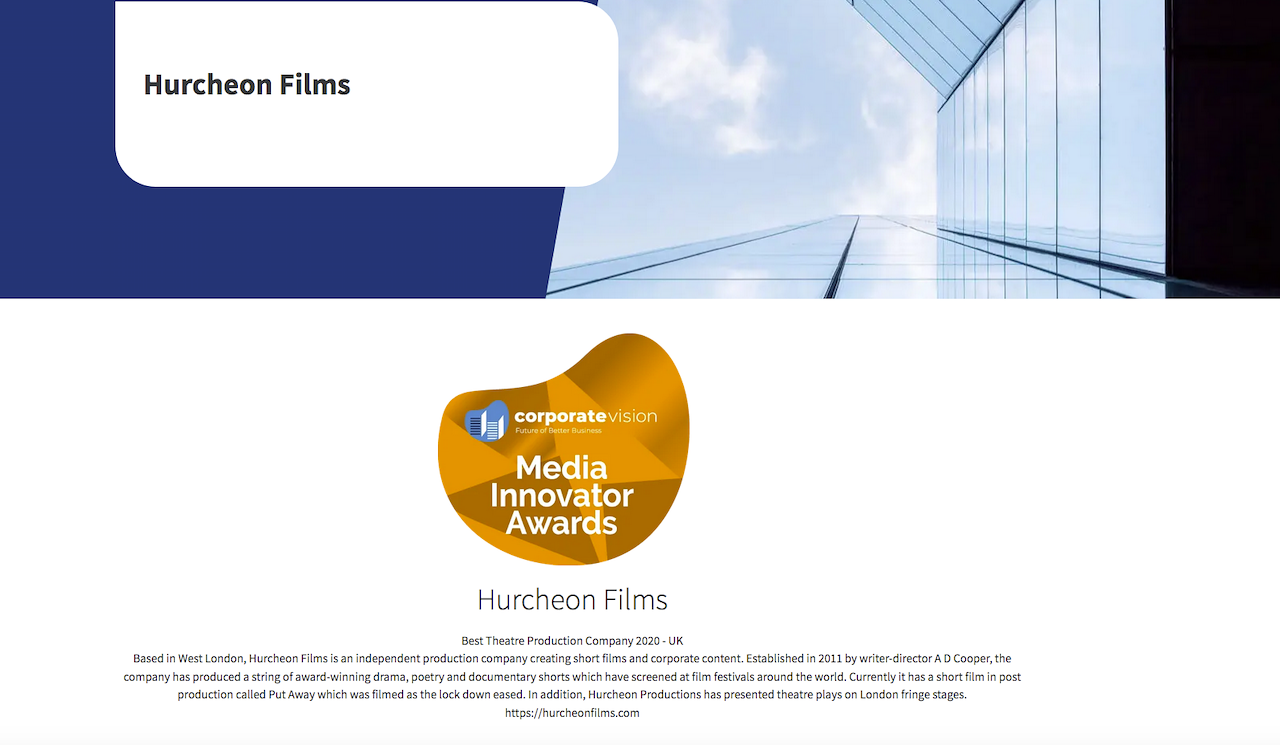 September 2020