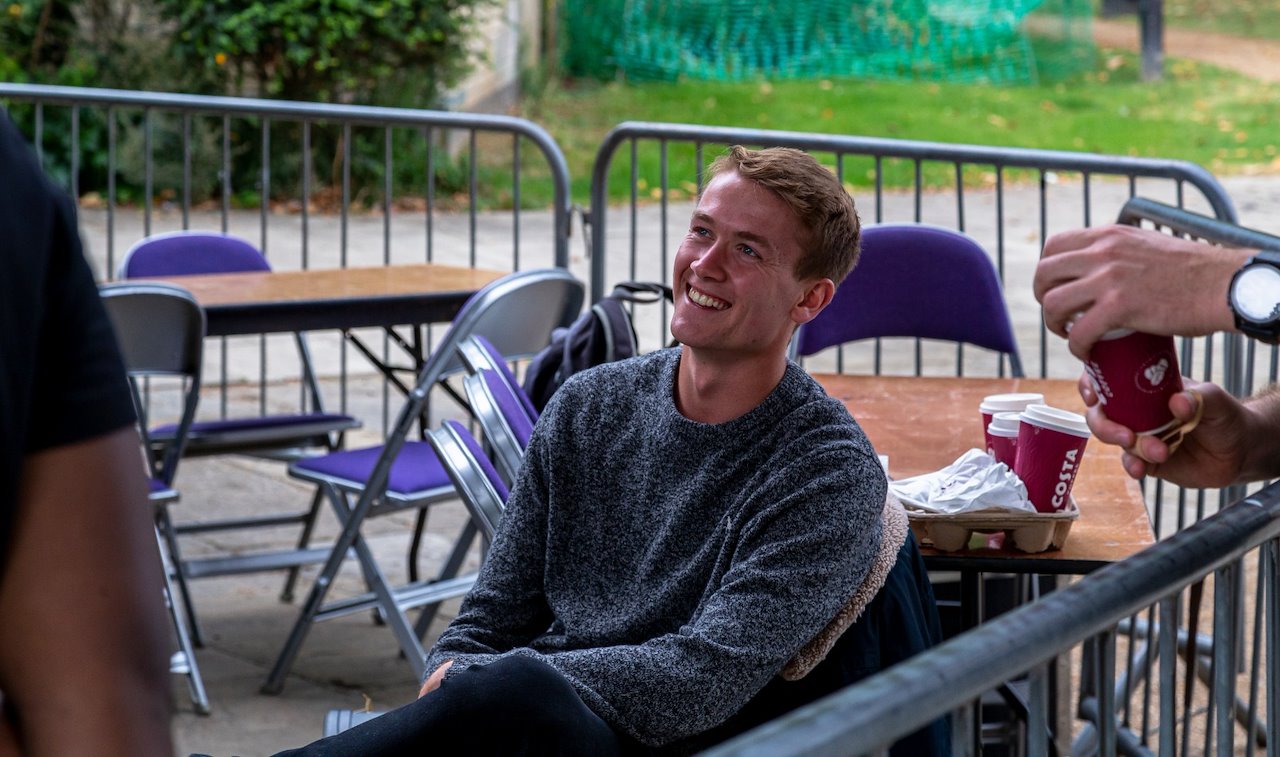 Joe Bygraves. Image by Steve Jaipaul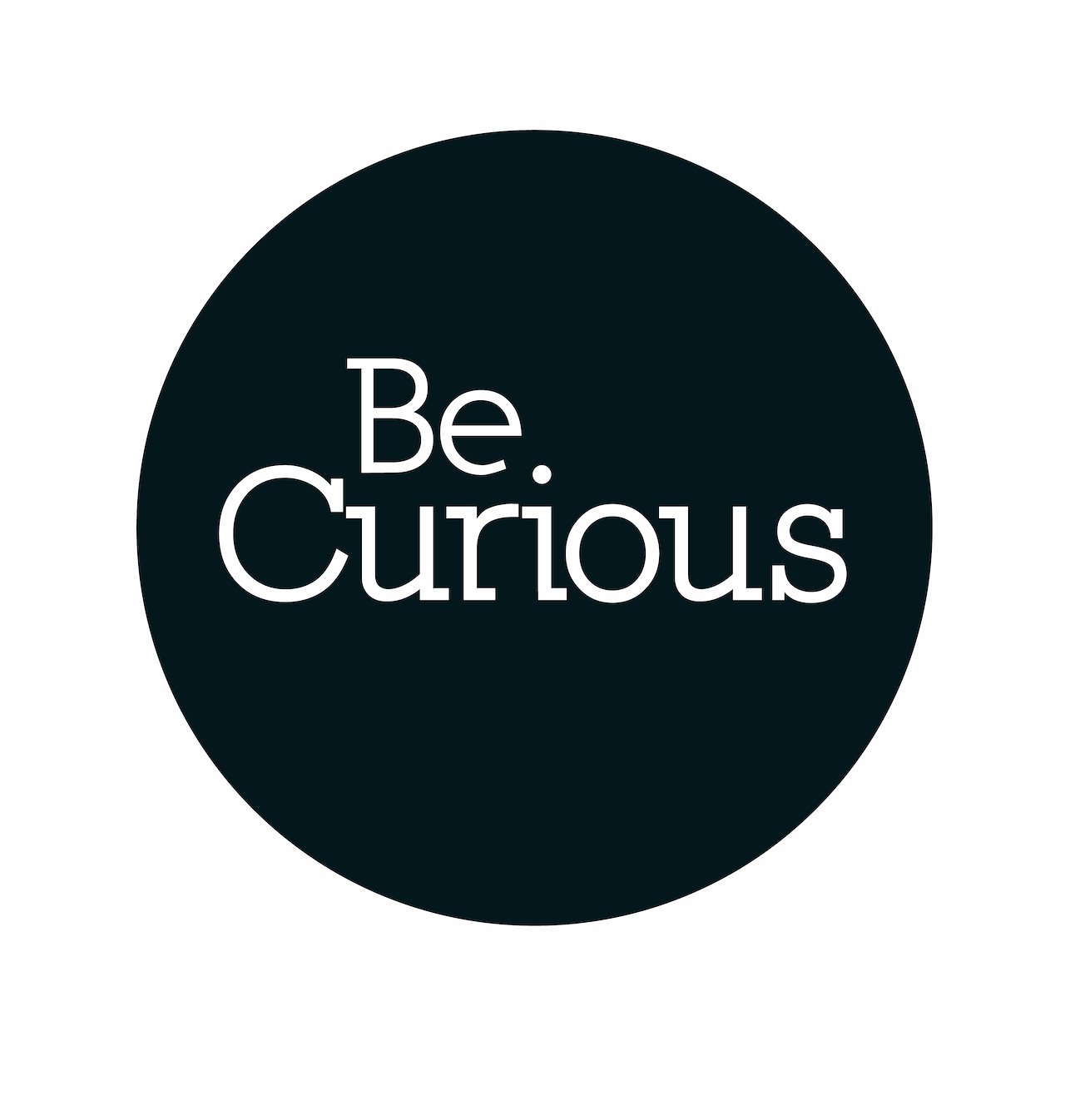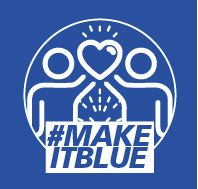 The music video
This music video was created to raise funds to support the mental health of people in the events industry including theatres, concert halls and conference centres who've been affected during this pandemic.
The film features Joe Bygraves singing his specially-composed song "Stand as One". It's yet to be launched officially but spring 2021 is mooted.
Filming took place on 23 September in Camden and 24 September in the Roundhouse, north London. Thanks to the 70+ people who donated their energy and kit to the project including:
Cinematographer: John Hoare
Lighting Designer: Mark Gardiner
Editor: Mathew Delorenzi-Waters
Colourist: Lena Turnier at Halo Post Production
Co-producers: Be Content.
#MakeItBlueCollective (CIC)
#WeMakeEvents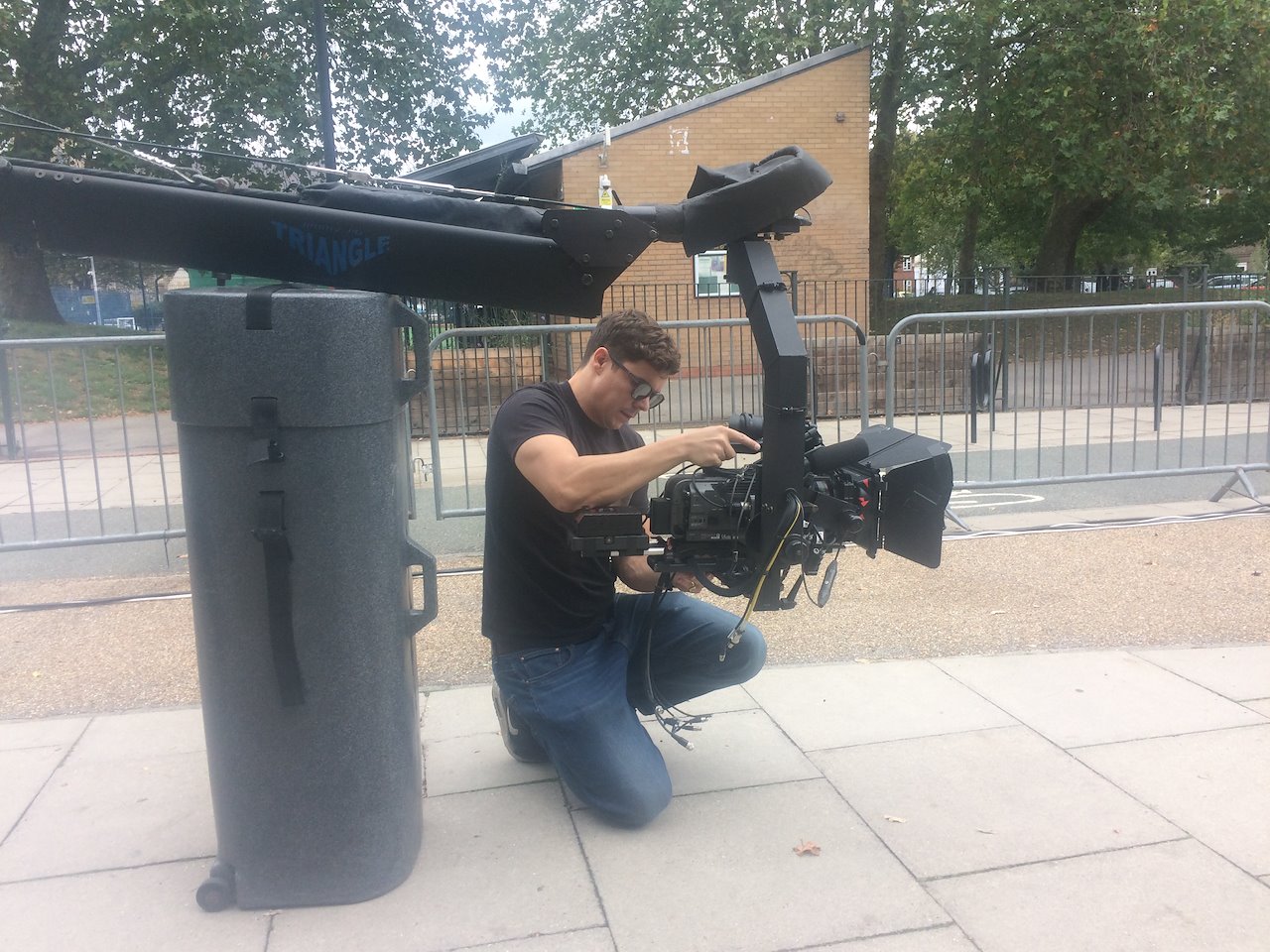 Rigging the 10 foot jib arm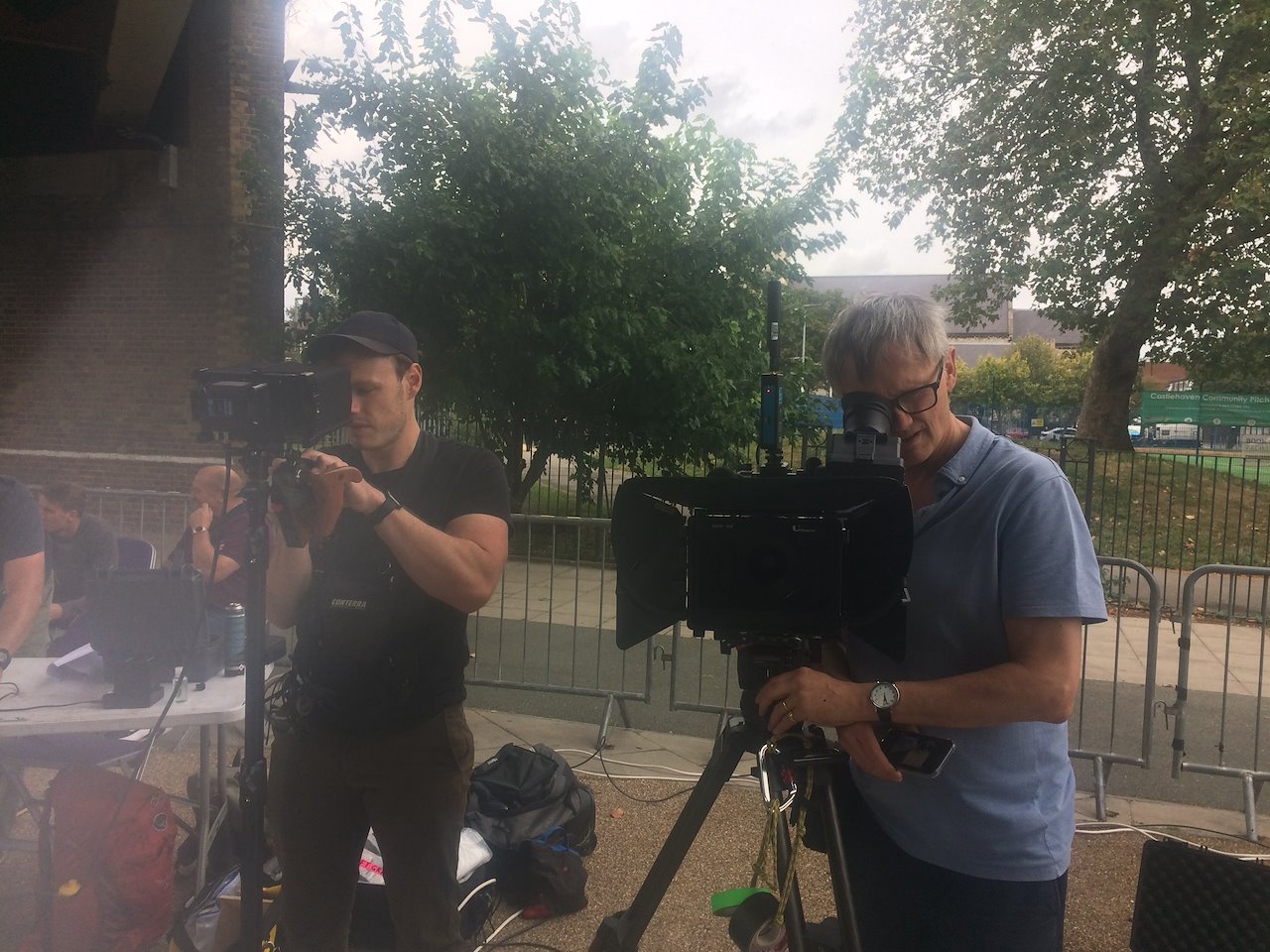 John Hoare at work.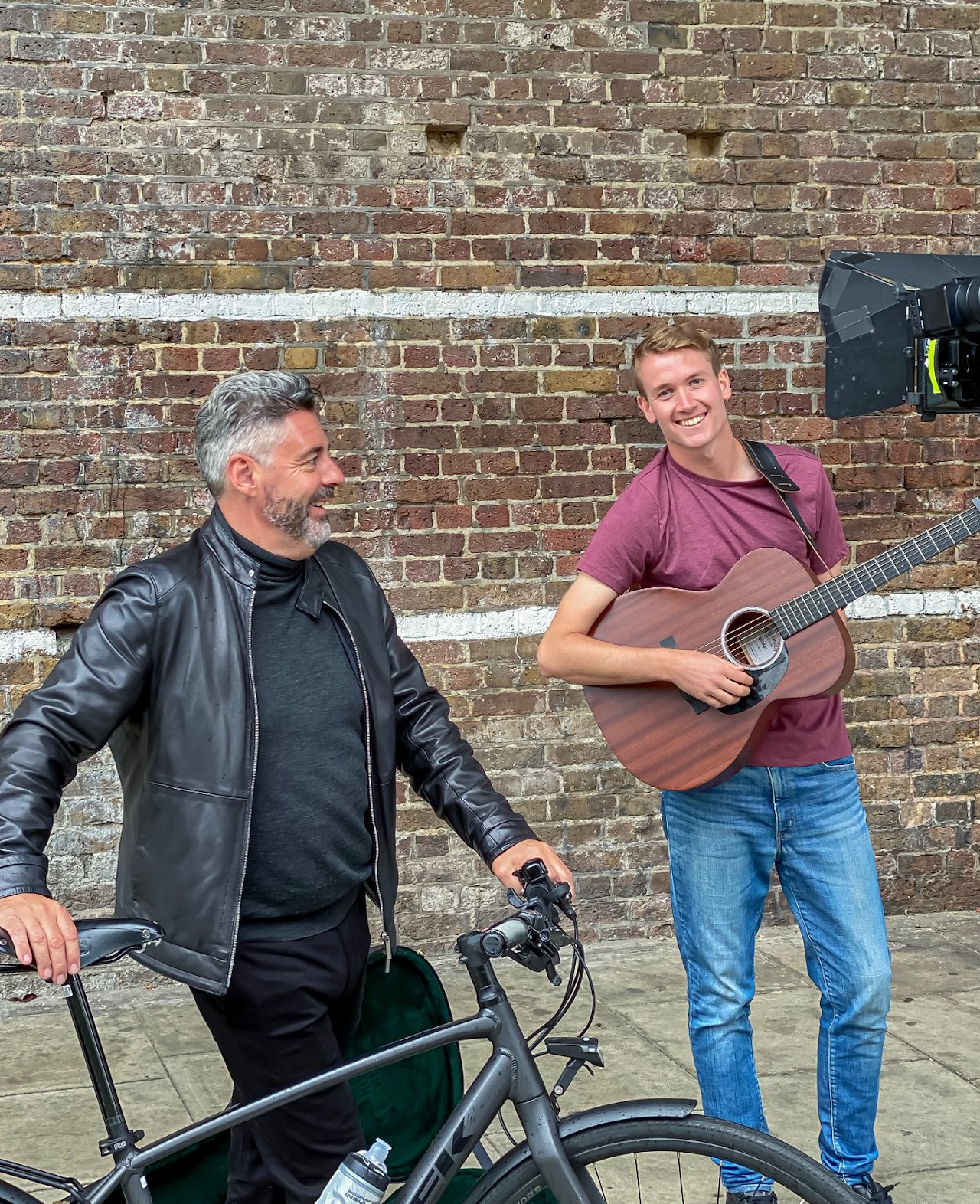 Image by Steve Jaipaul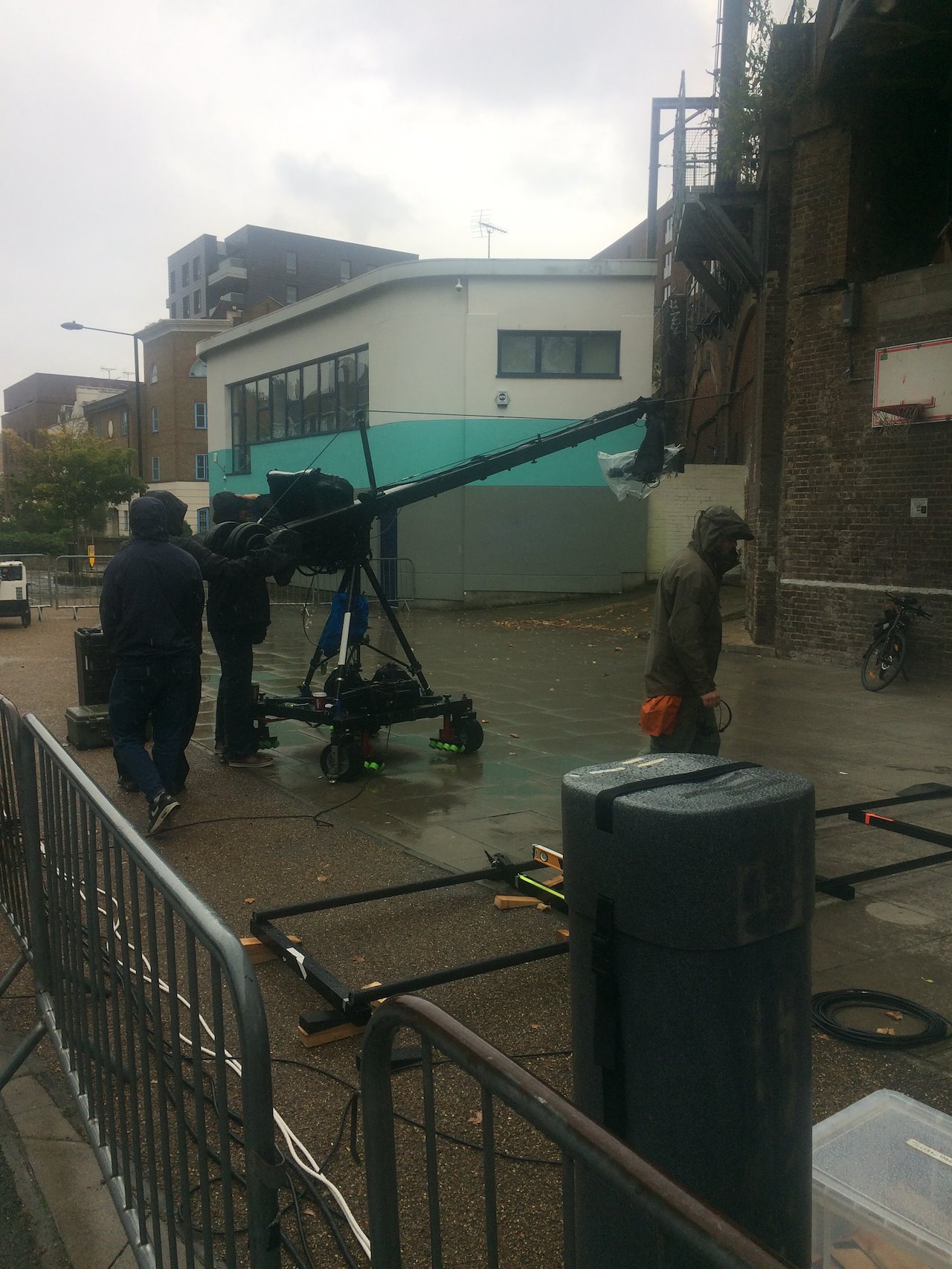 Trying to keep the weather out.
Watch the Behind the scenes film here, created by Steve Jaipaul: https://vimeo.com/466606437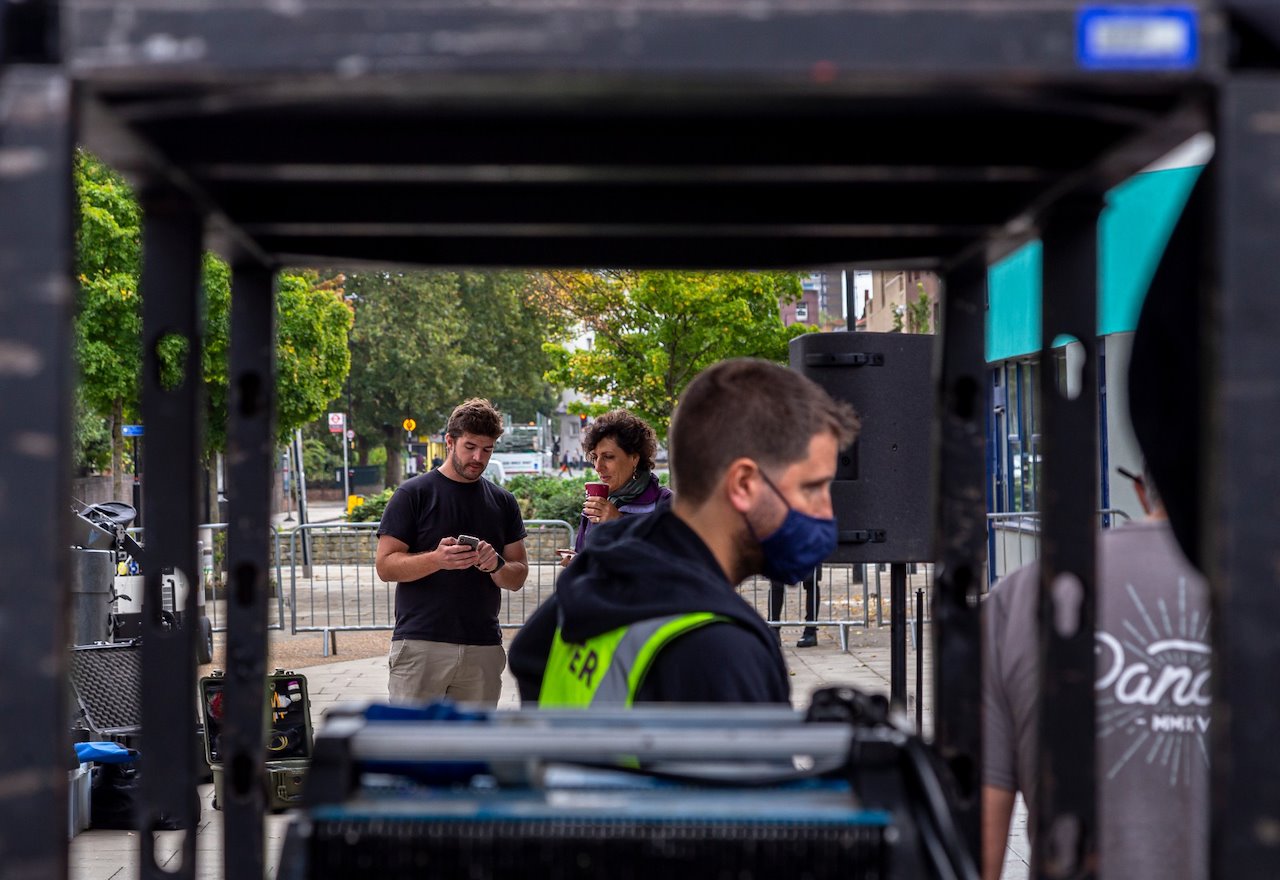 Image by Steve Jaipaul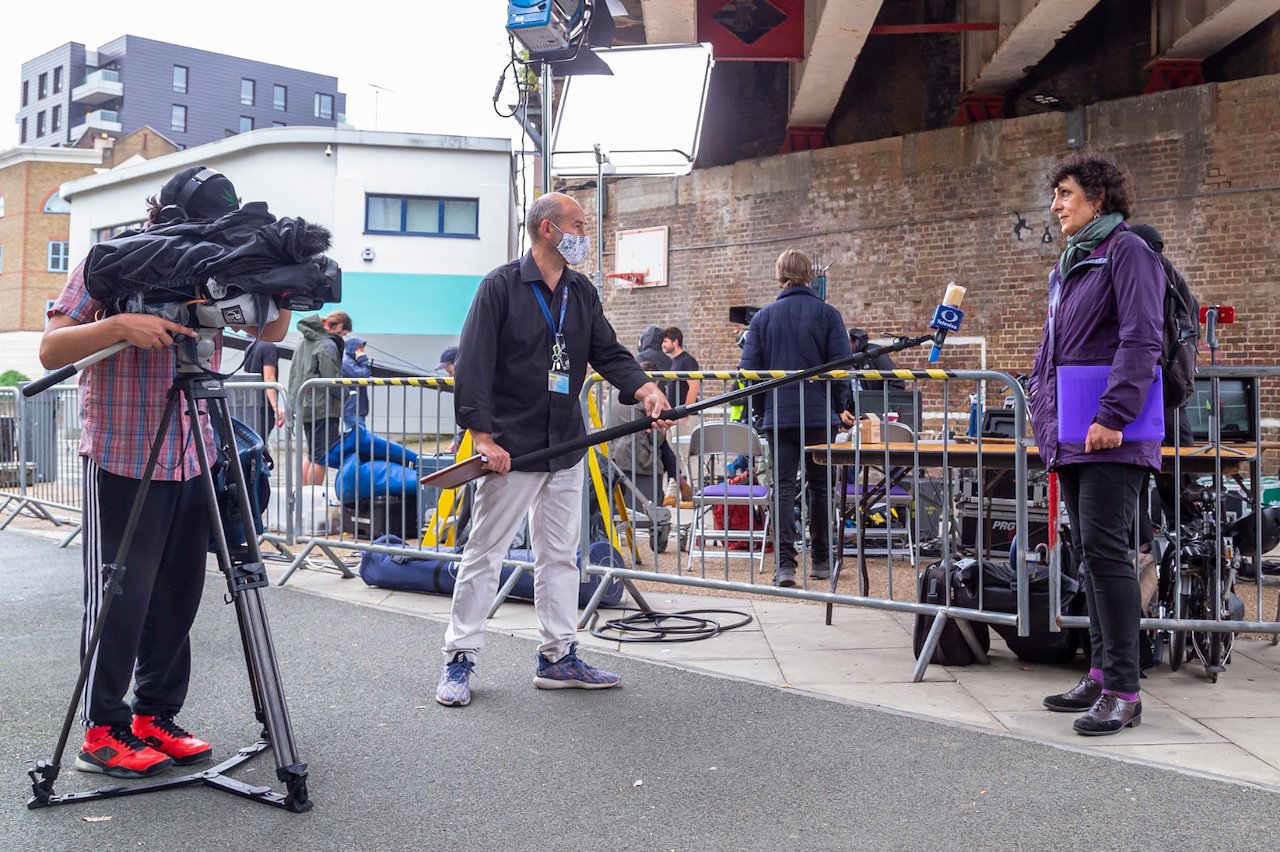 Image by Steve Jaipaul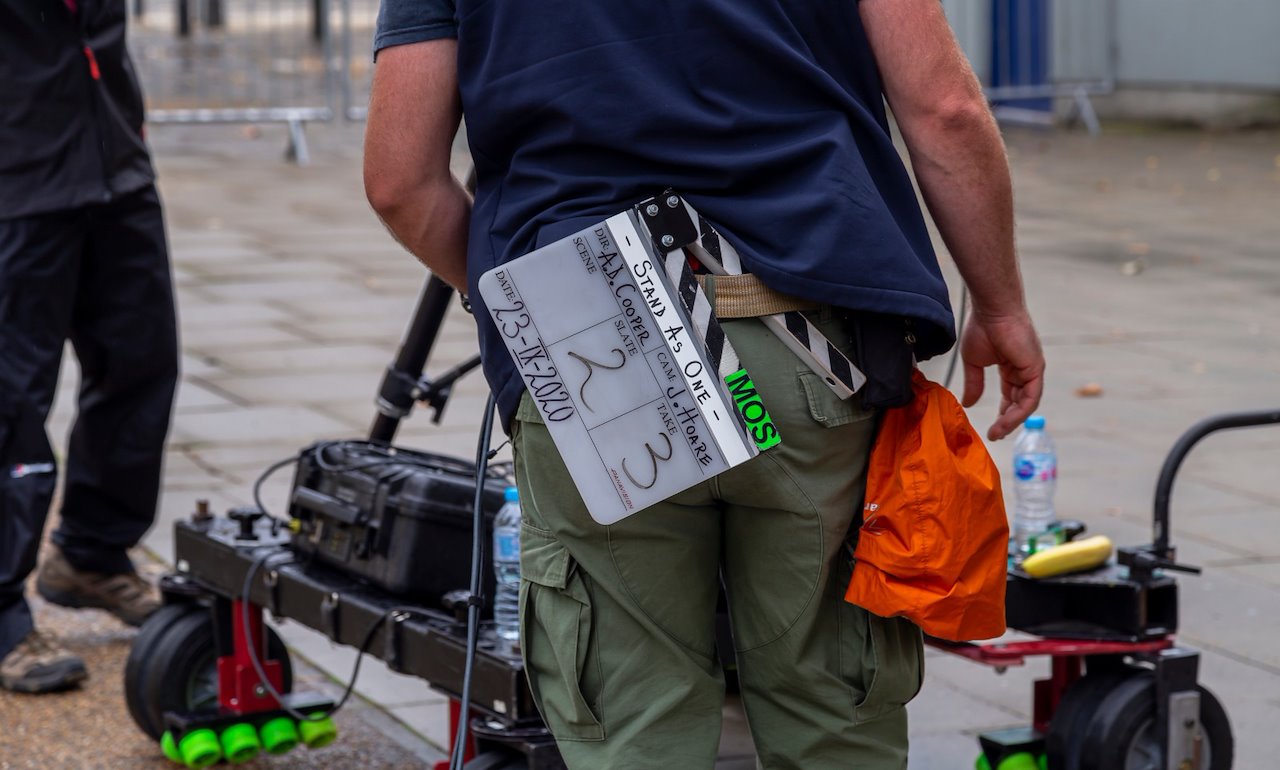 Image by Steve Jaipaul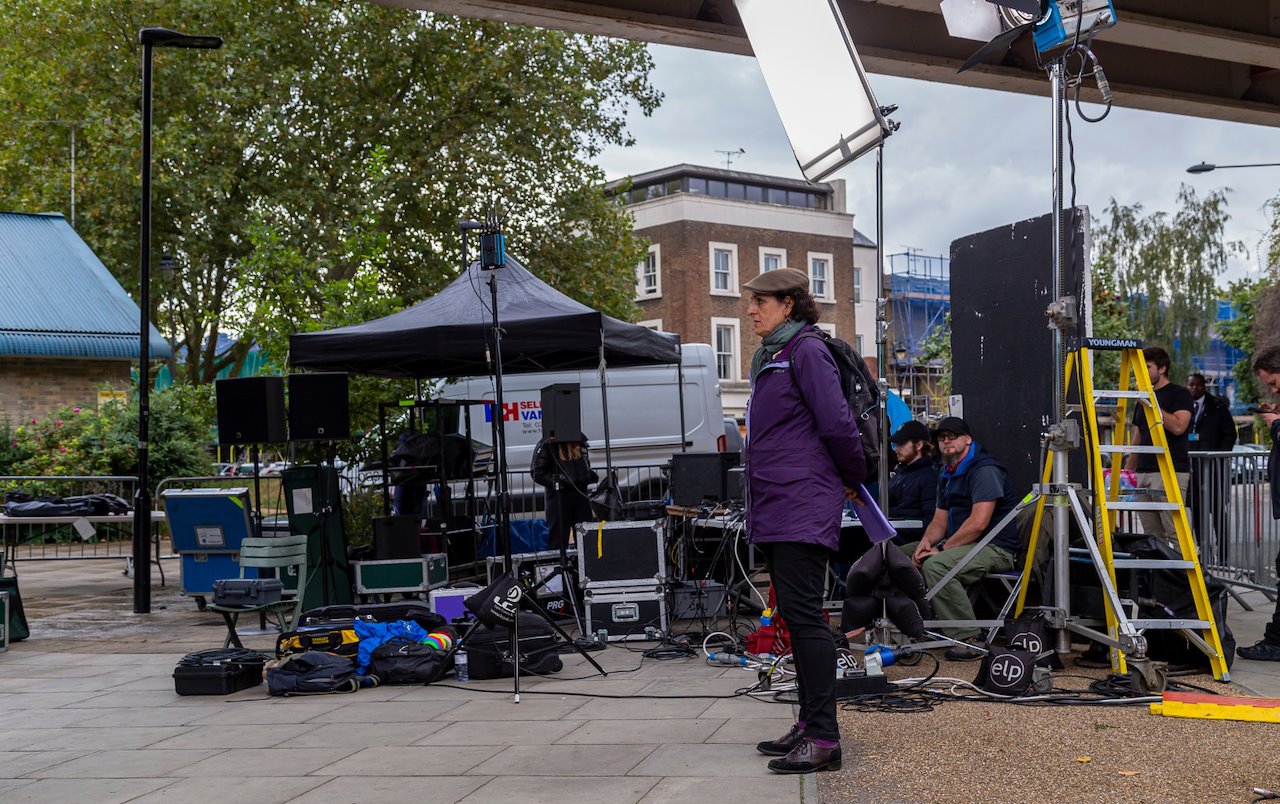 Image by Steve Jaipaul
Filming at the Roundhouse, Camden.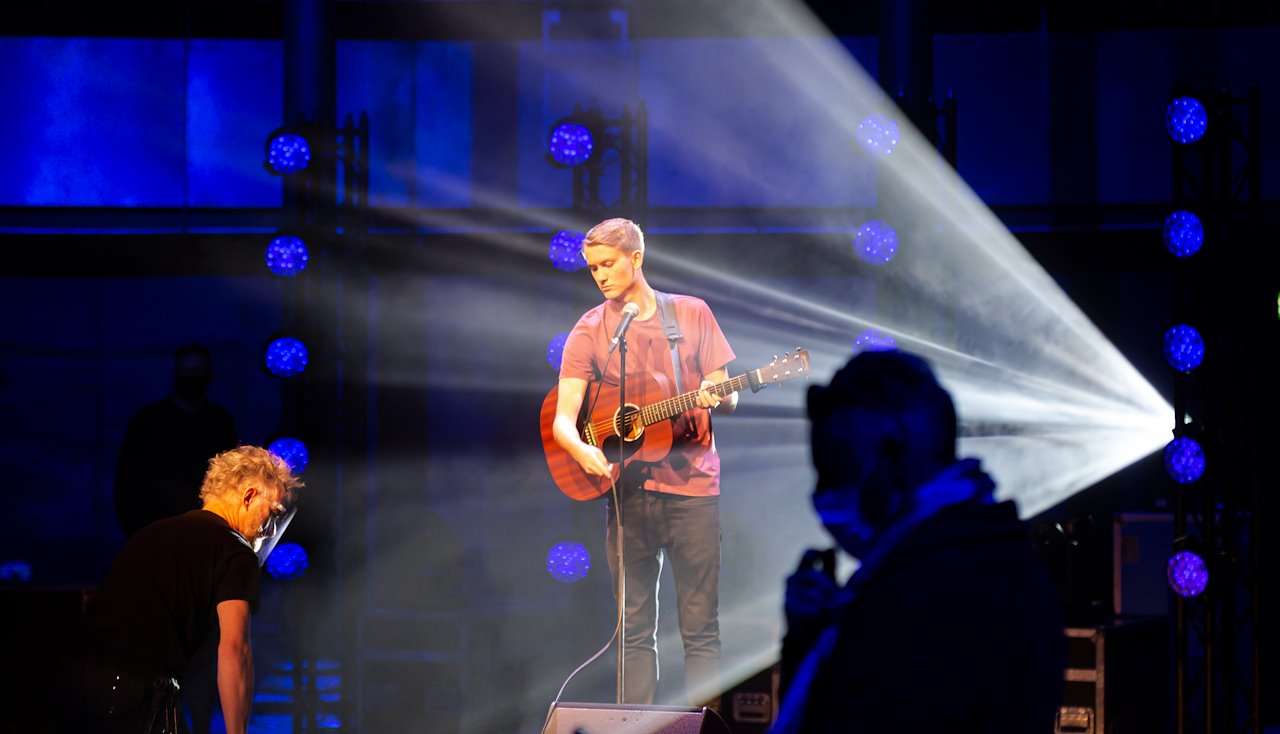 Image by Steve Jaipaul.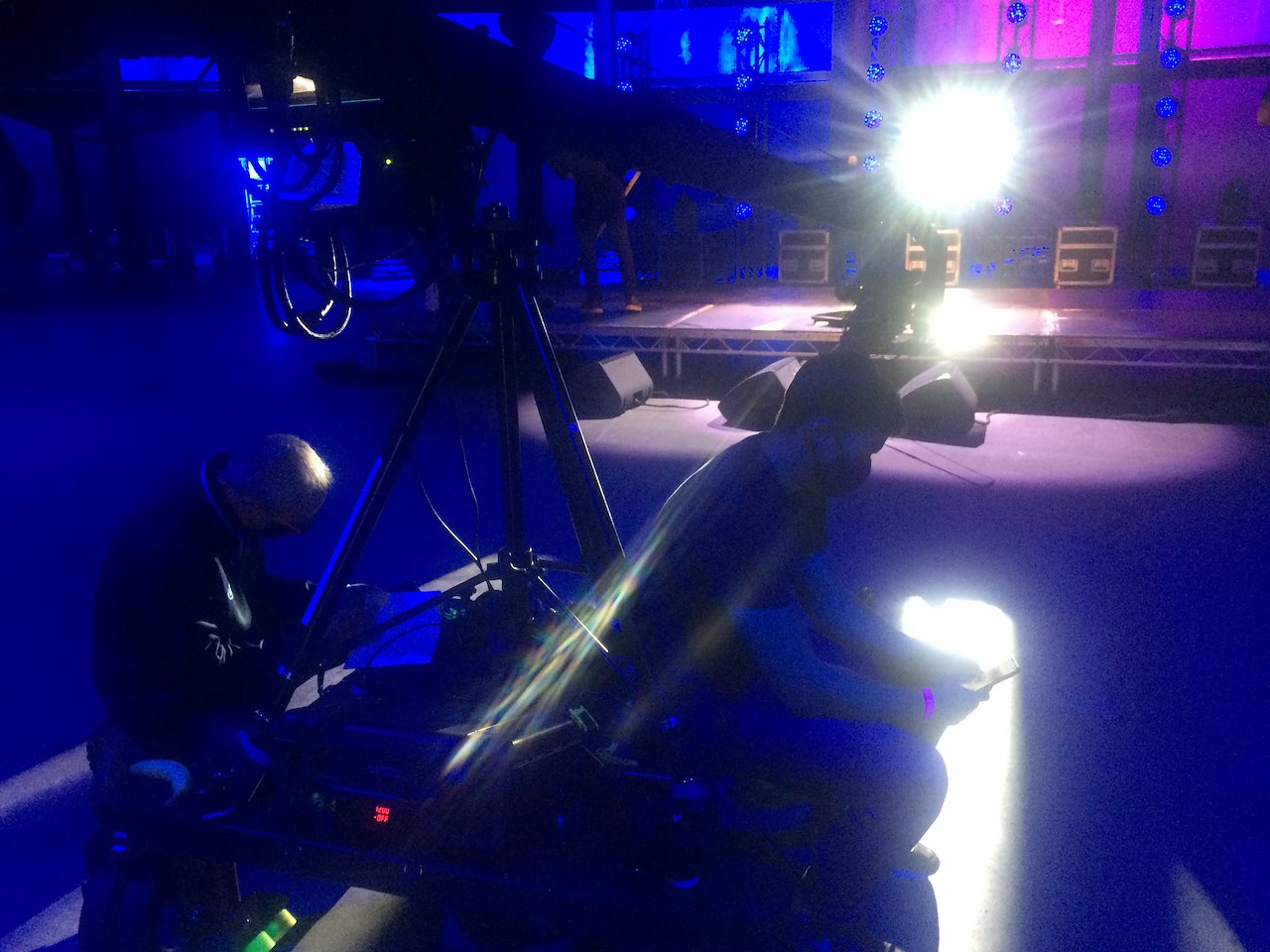 Waiting for action.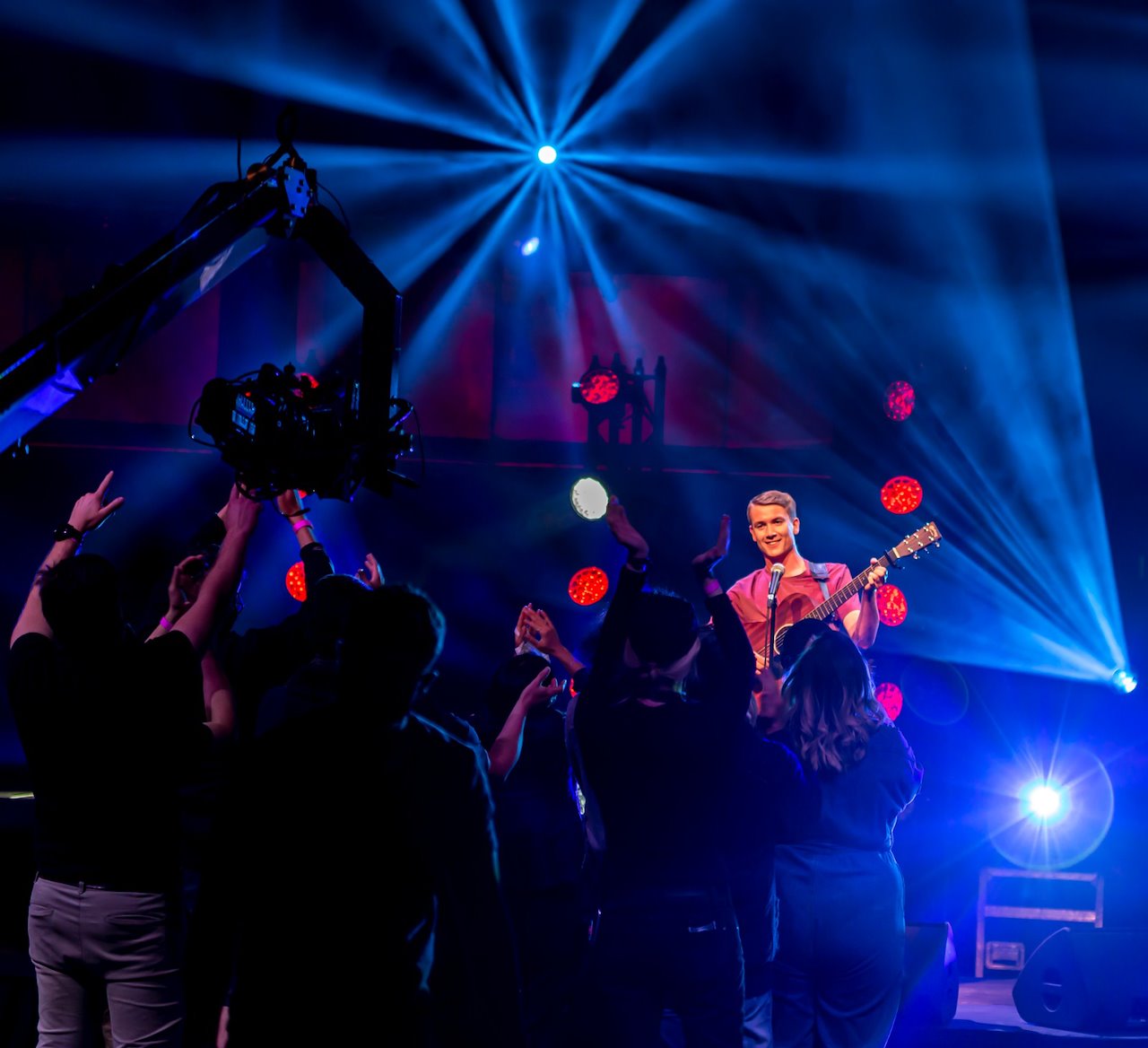 At the Roundhouse. Image by Steve Jaipaul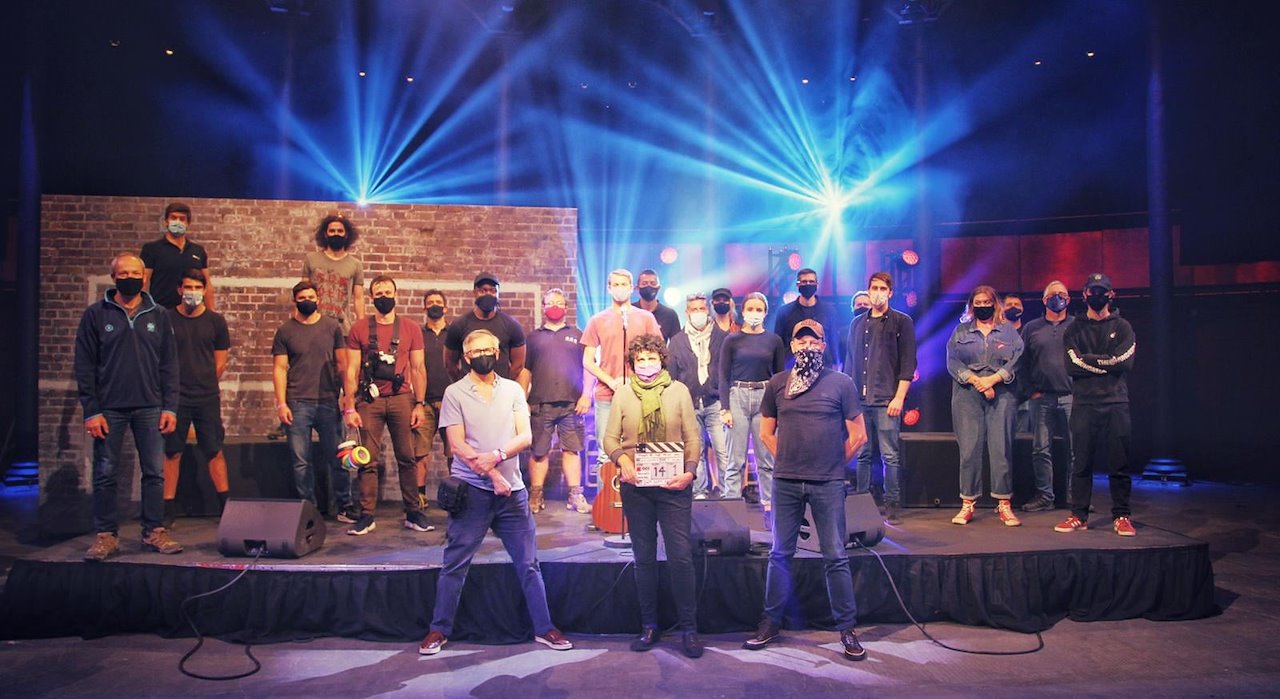 Covid-19 compliant cast & crew at the Roundhouse.
Photo by Steve Jaipul.