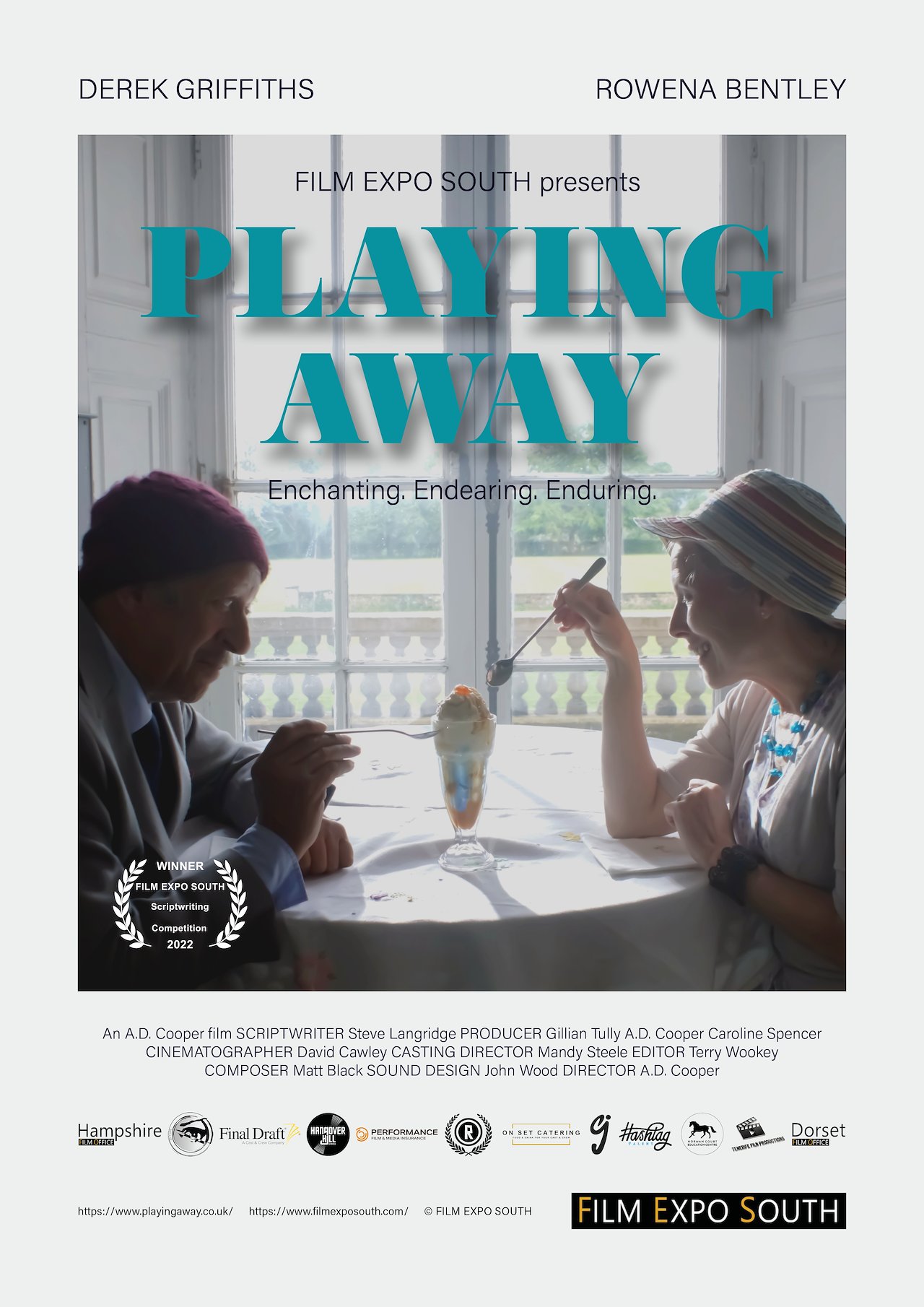 The poster.
The trailer. The 14-minute film itself is behind a password to protect its festival qualification status. Please contact us for a secure link if you want to see it.
A couple escape for a day to recapture the joys of their first date.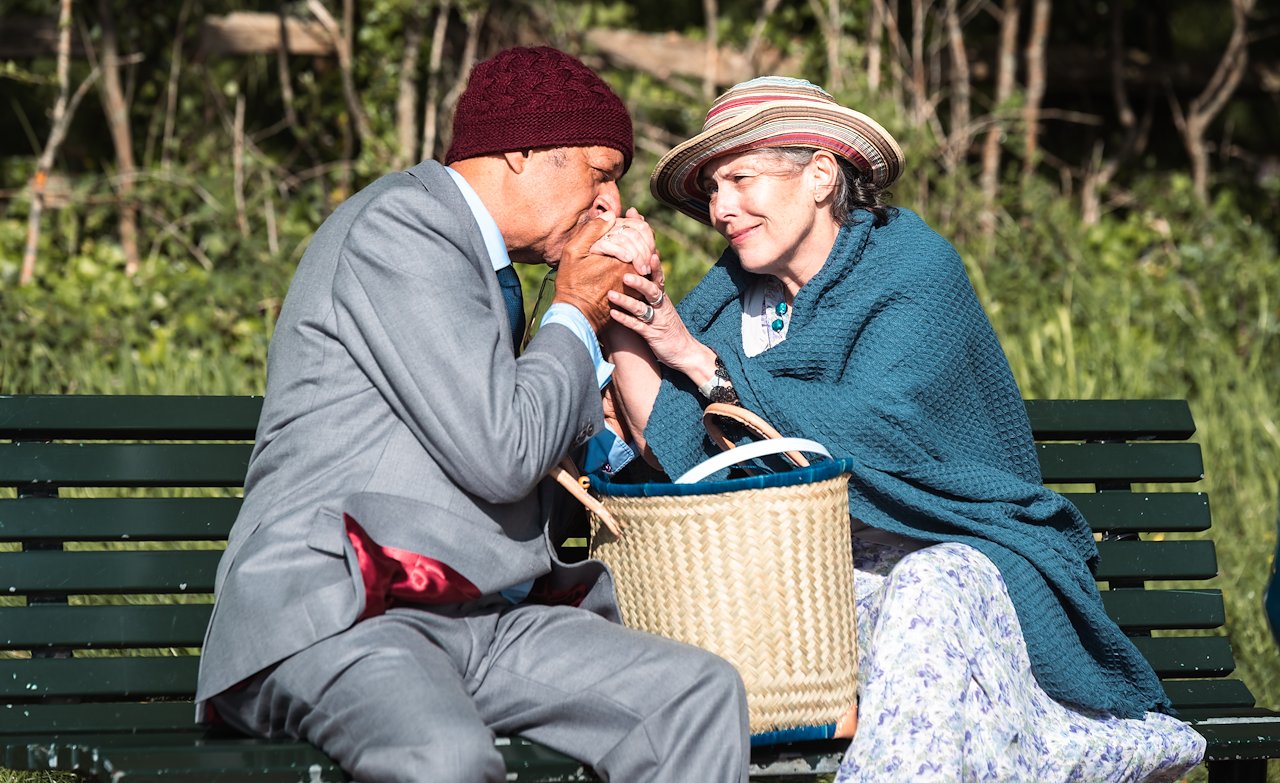 Aldo and June show their devotion. Image by Simon Woodward.
This was an associate production with Film Expo South who ran a script competition in late 2021. The prize for this was production of the film and Hurcheon Films provided script editing as a sponsor. A.D. Cooper went on to direct and co-produce this short bringing in long time collaborators John Wood for sound design and mixing and Gary Tobyn to finesse the edit.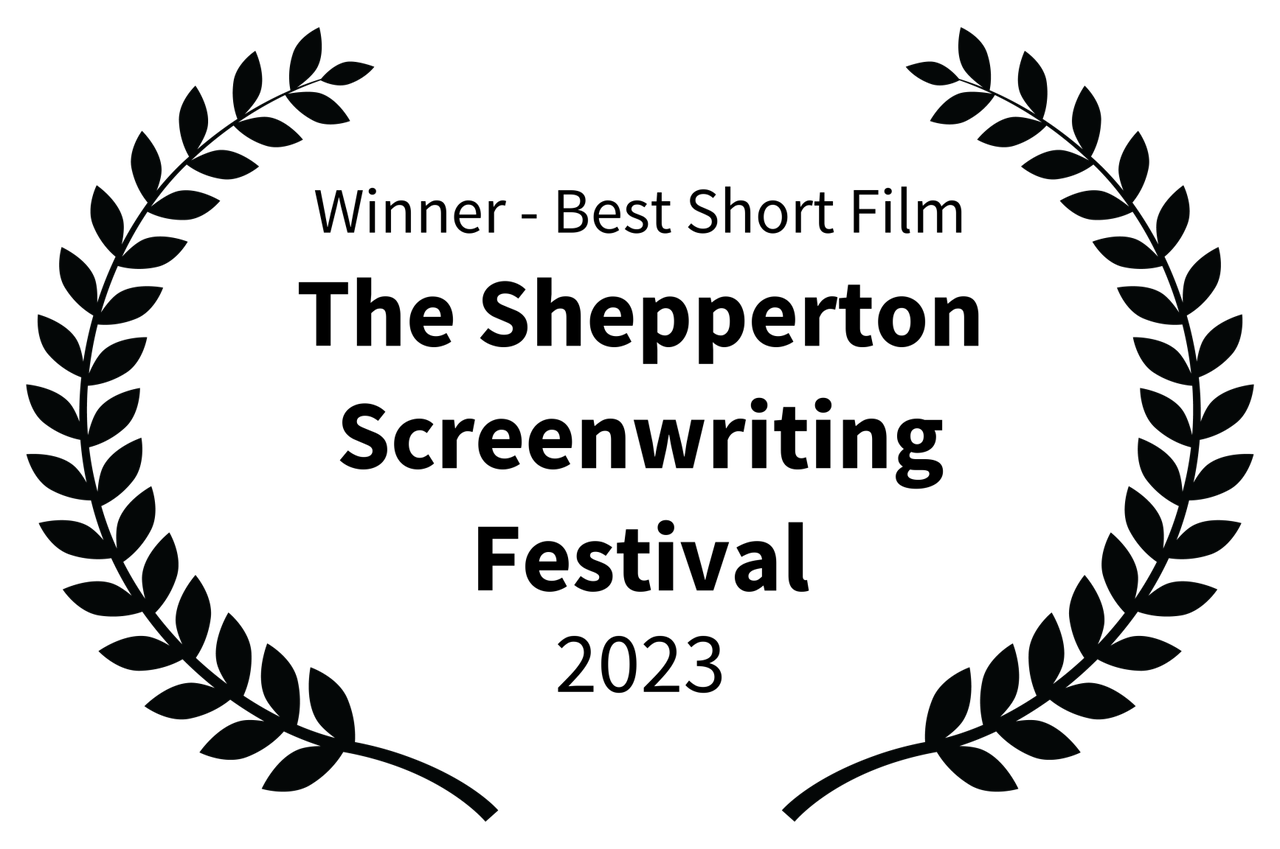 UK Premiere and an immediate award.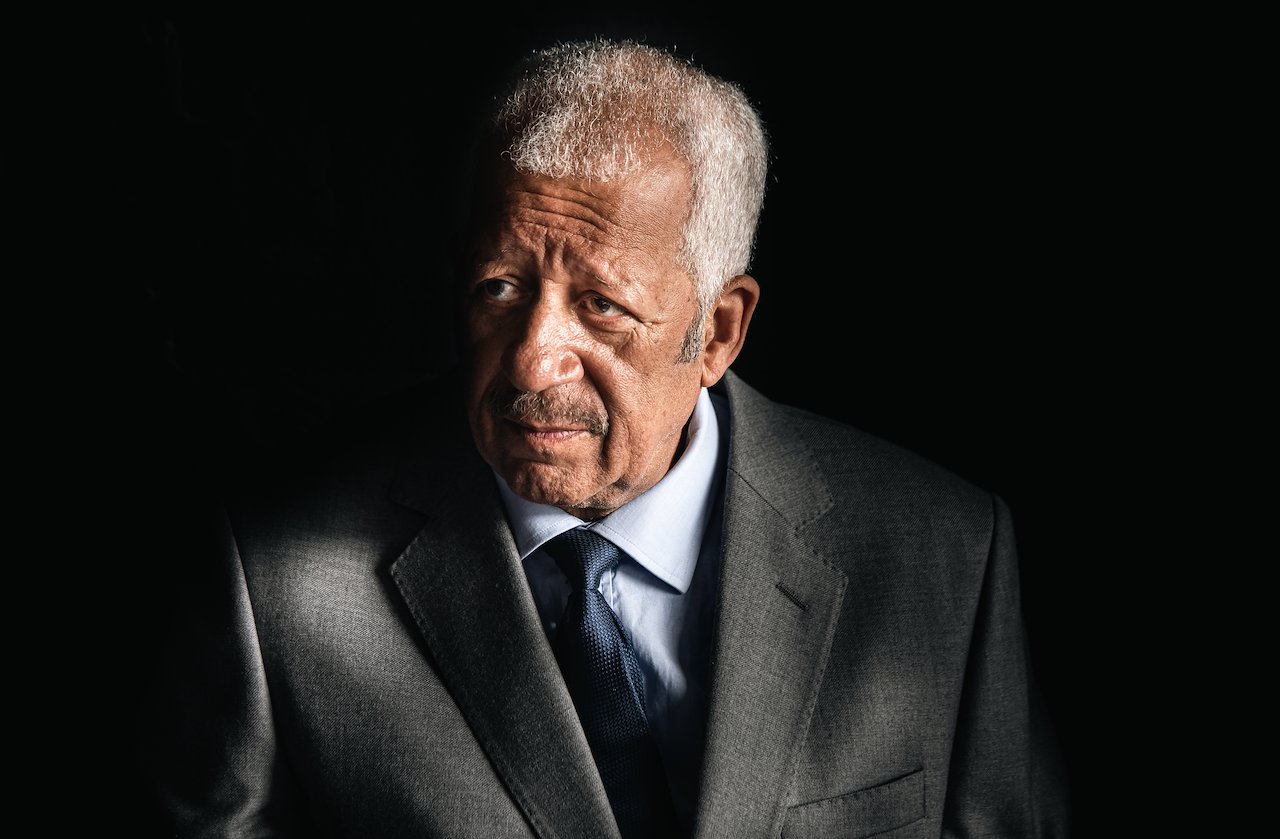 Image by Simon Woodward.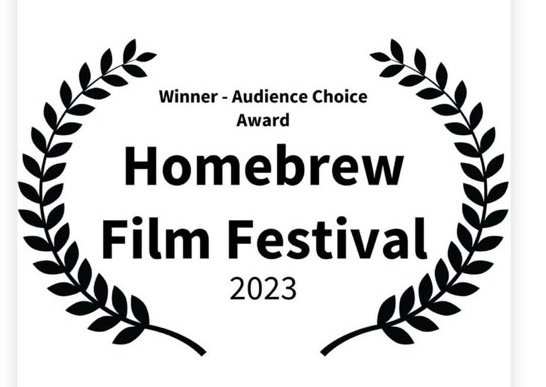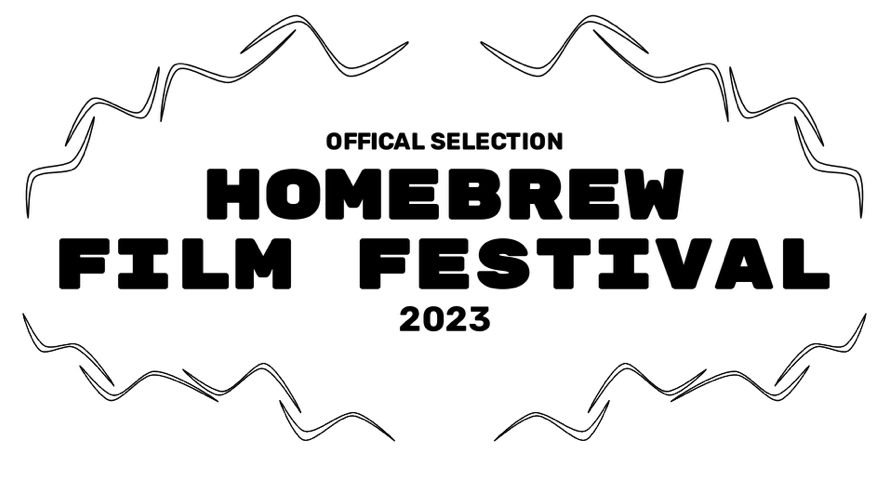 Nominated for Best Short Film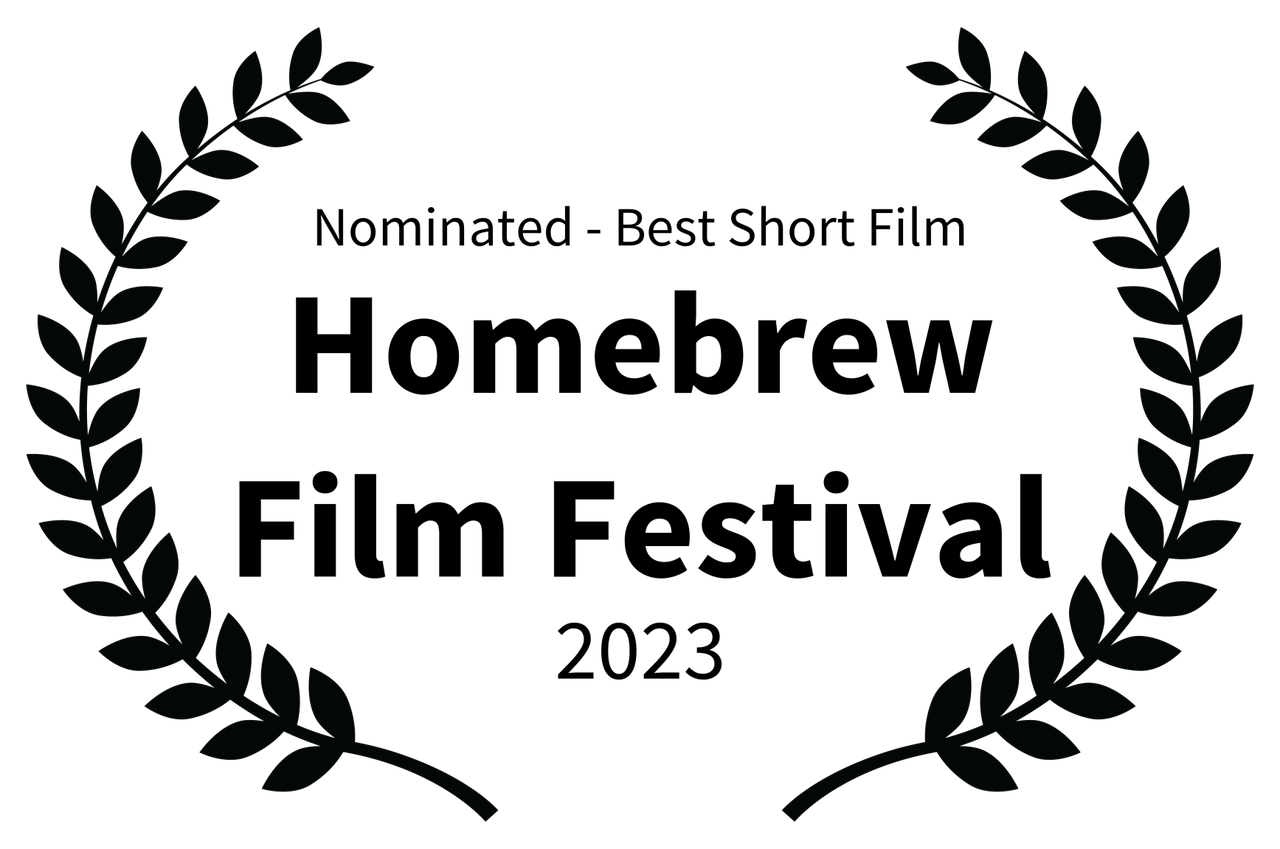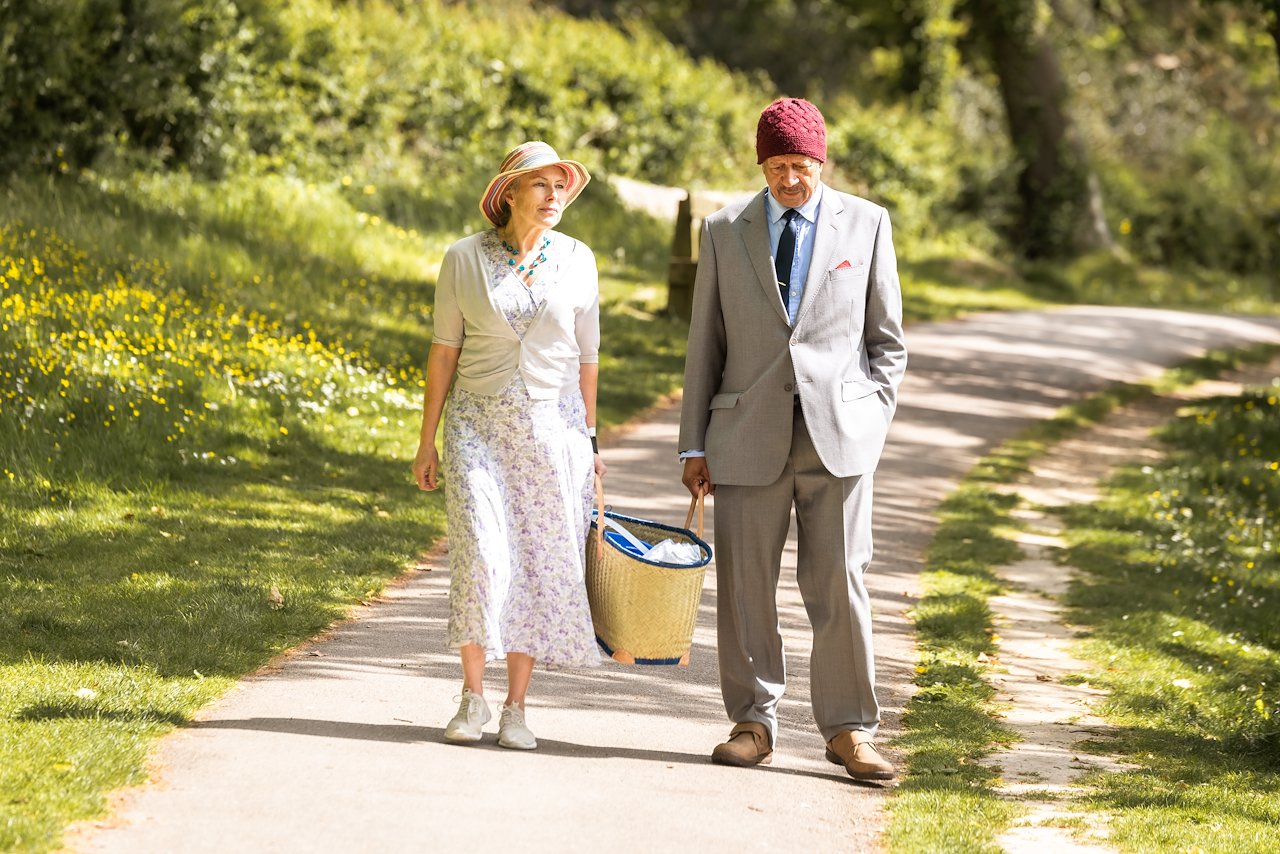 Image by Simon Woodward.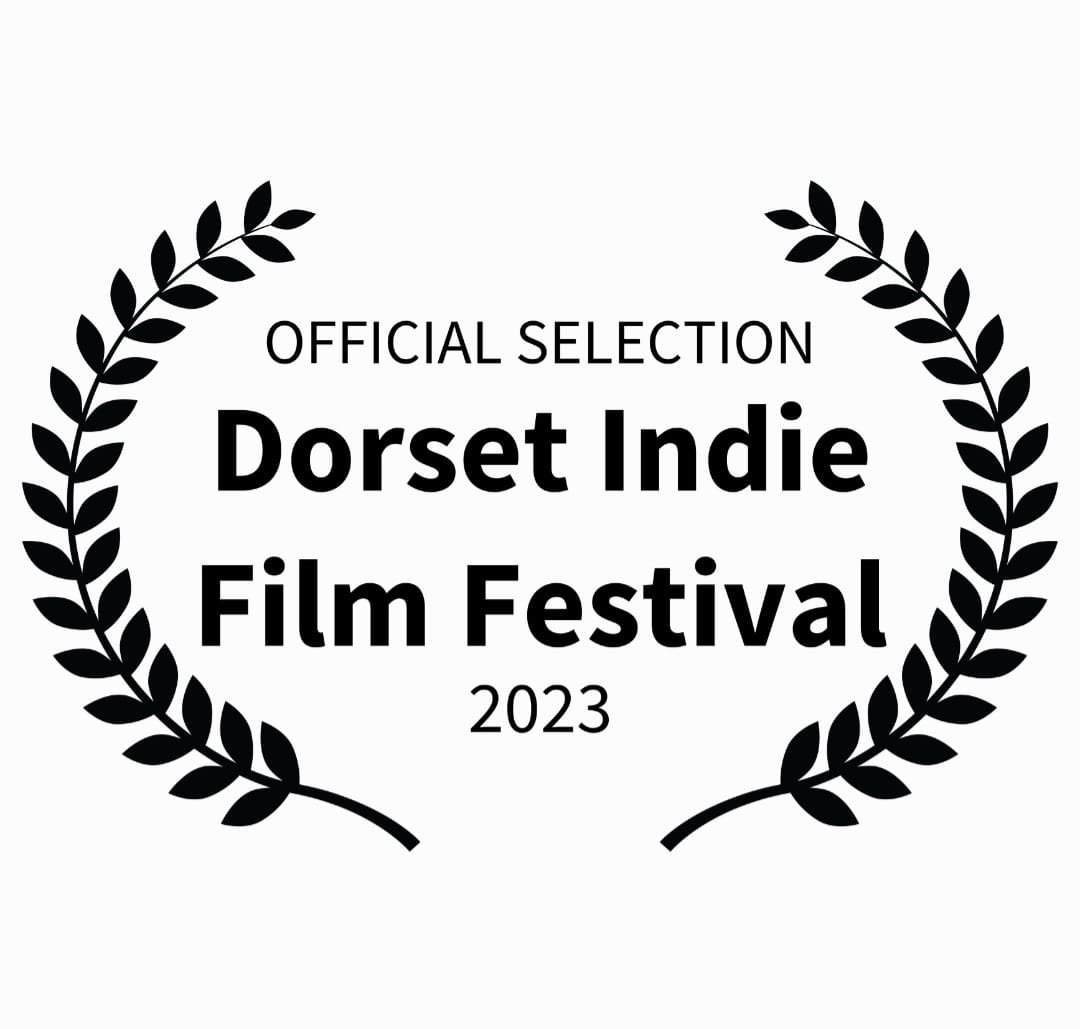 Screening 25 May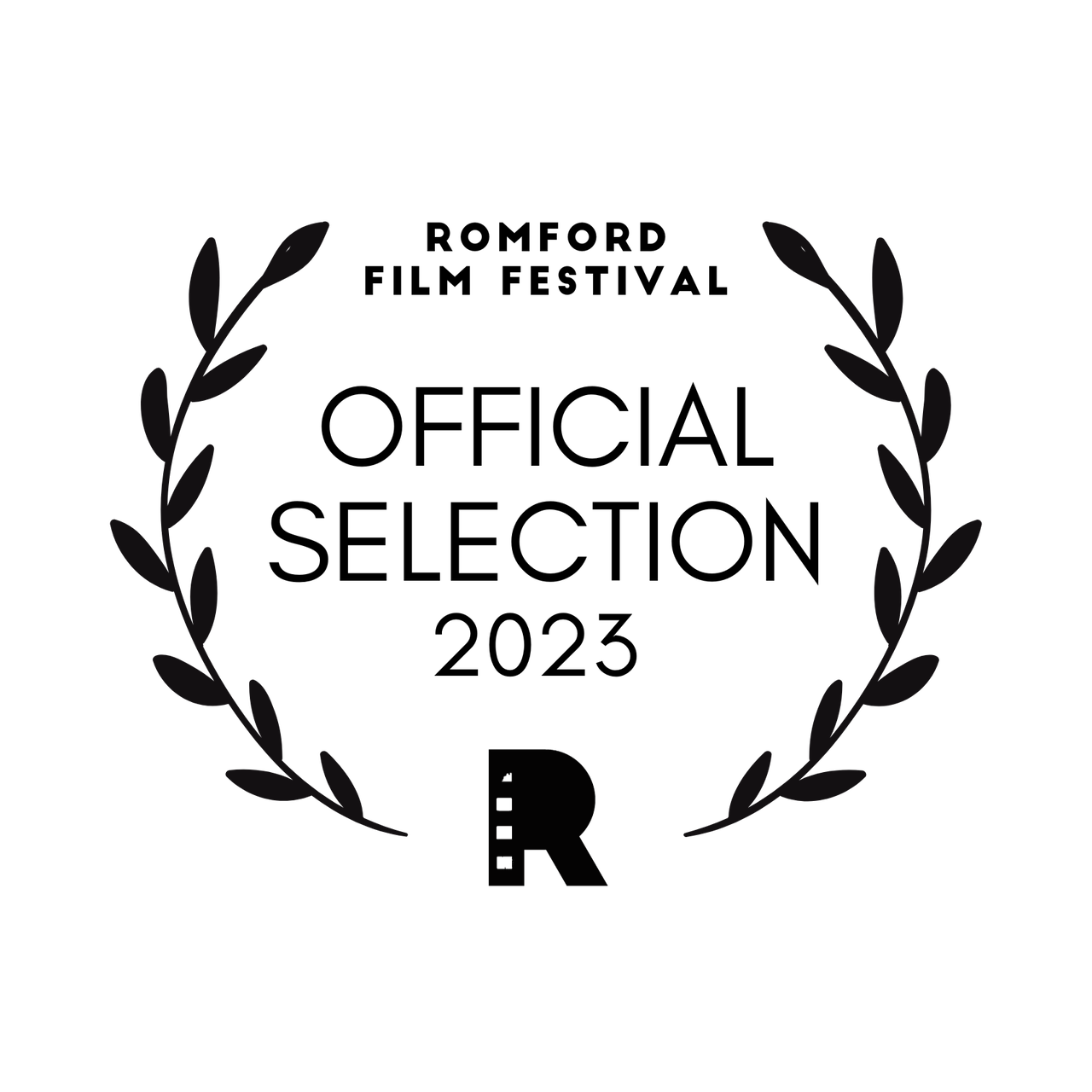 Screening 25 & 28 May. Nominated for Best Local Film due to the editor Gary Tobyn being Local.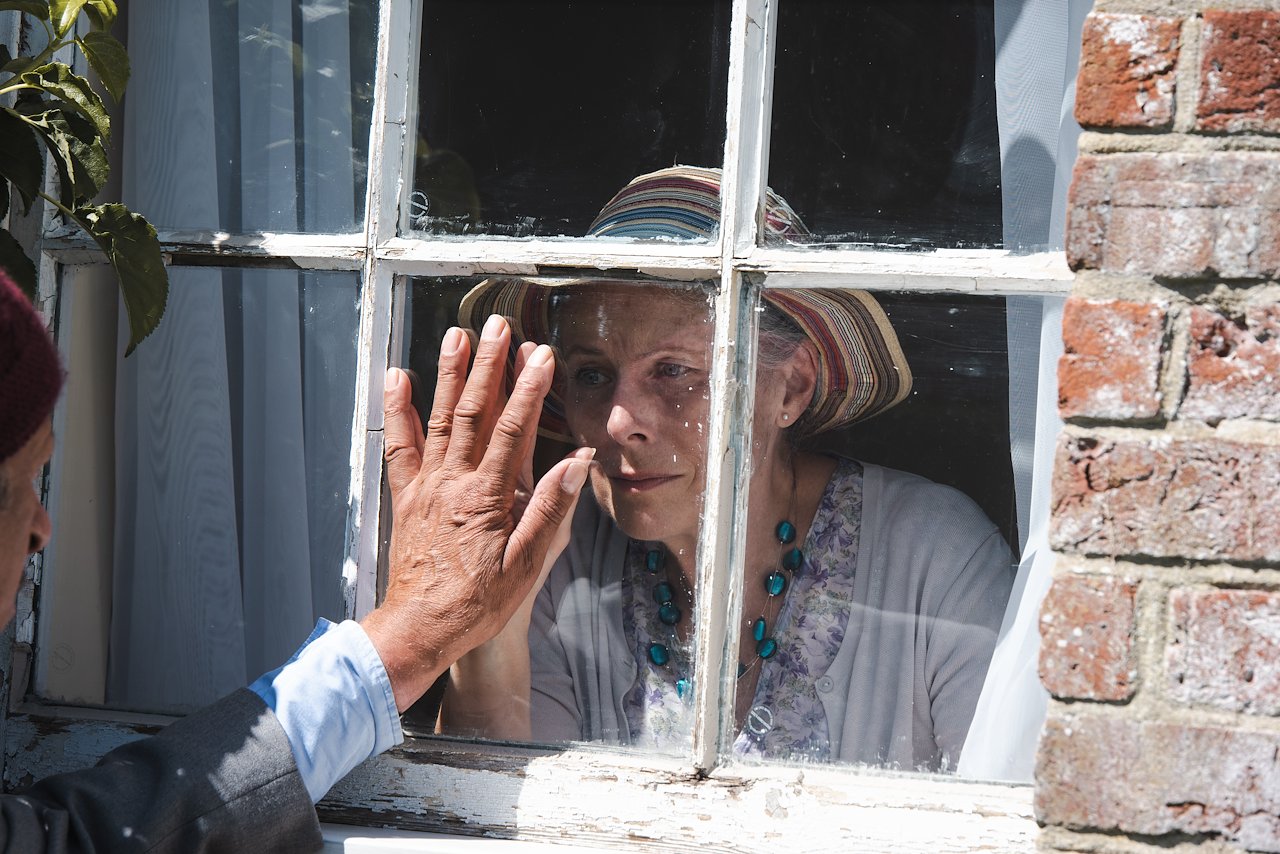 Image by Simon Woodward.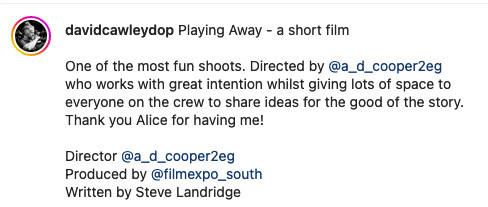 A tribute to the director from the Director of Photography via Instagram.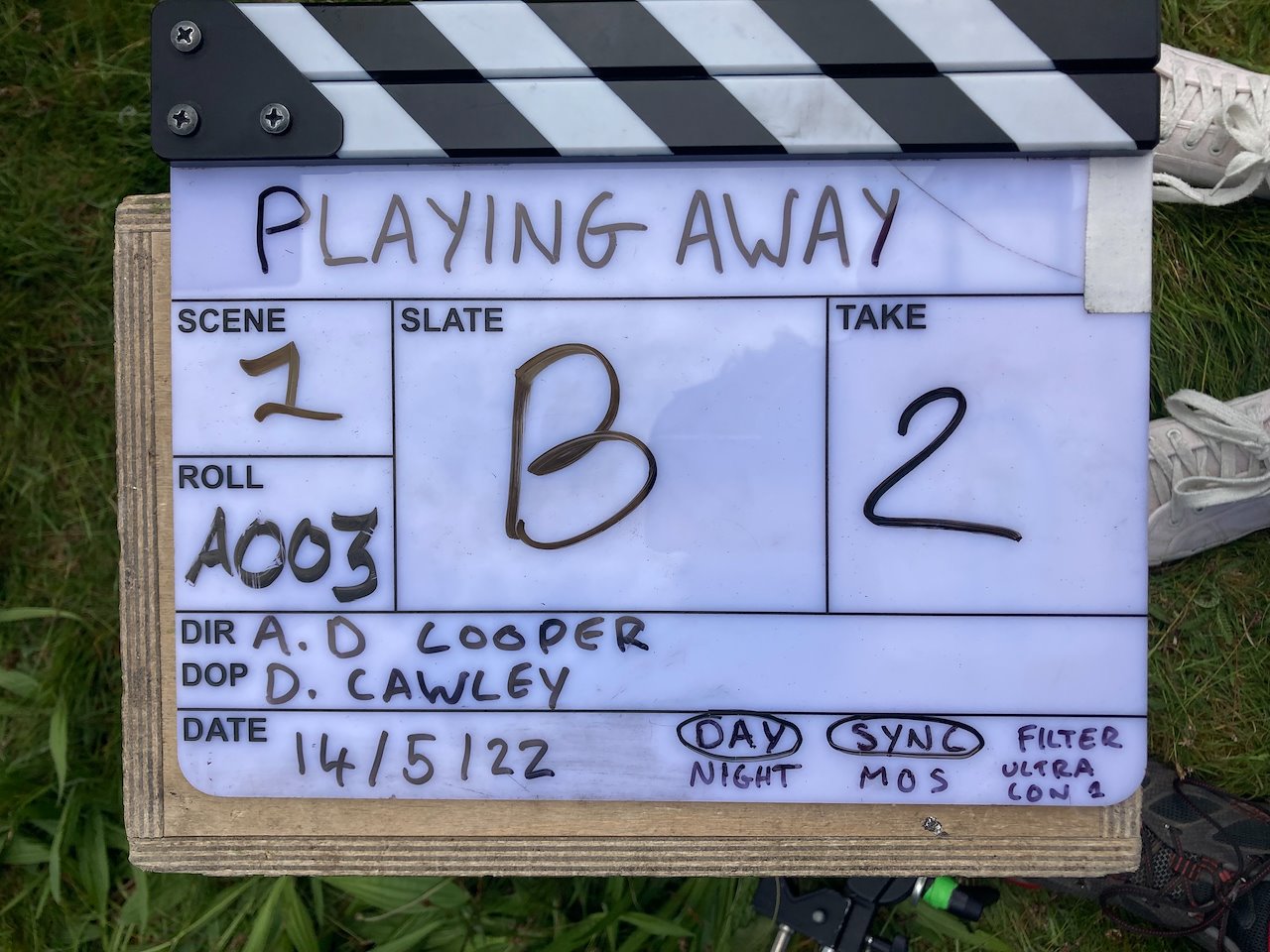 Hurcheon Films supported this award-winning script through production with A.D. Cooper directing it for Film Expo South. This is now complete and starting its festival round.
The short is currently on the festival round after premiering at Psst! Silent Film Festival in November 2022.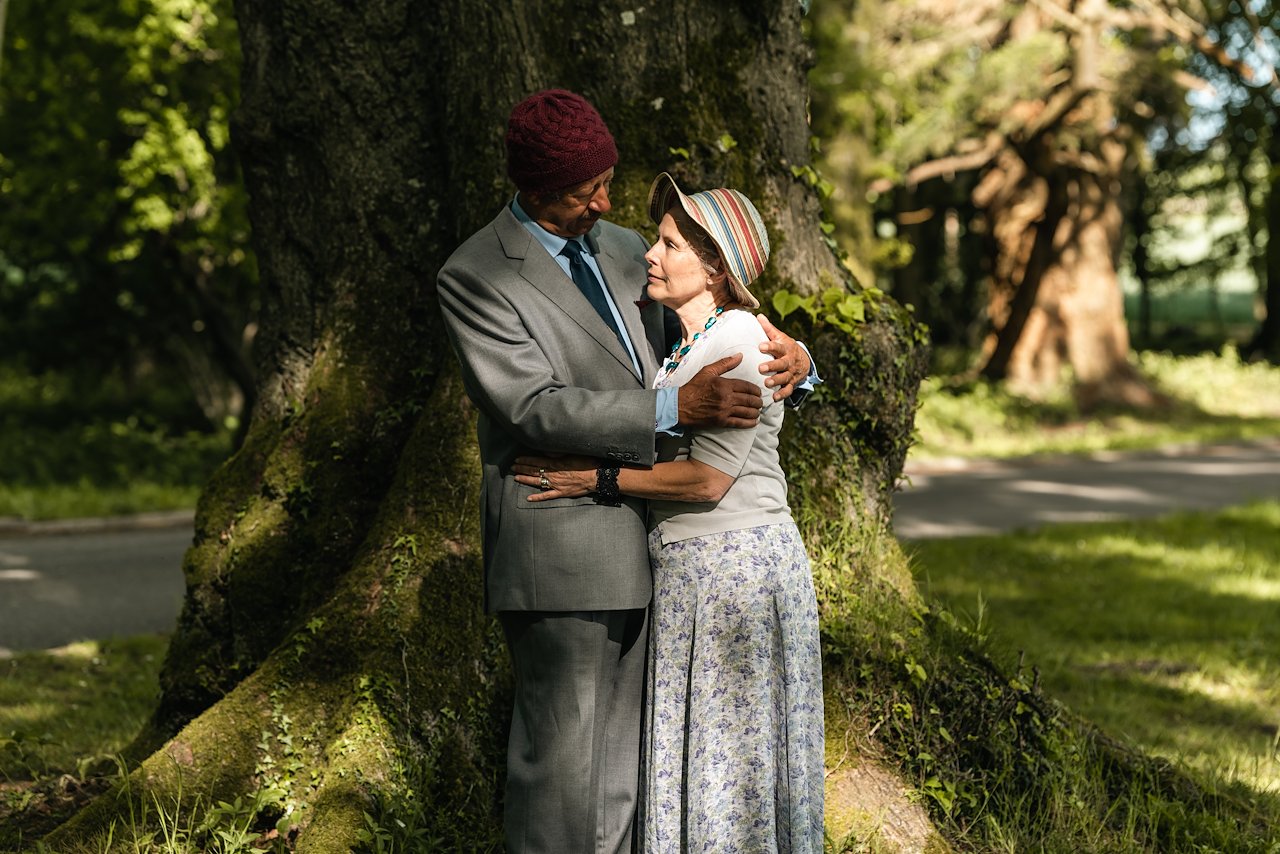 Image by Simon Woodward.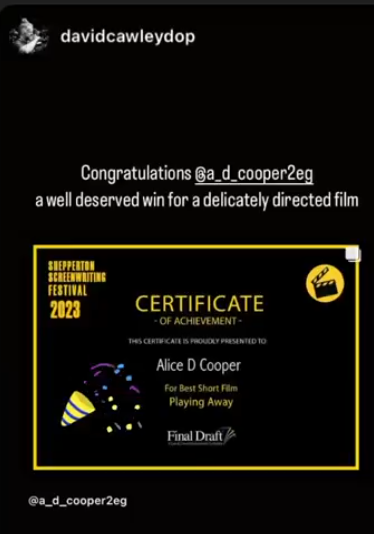 Copied from Instagram, from DOP David Cawley.